Game Changers
A mentor provides a pathway to a promising career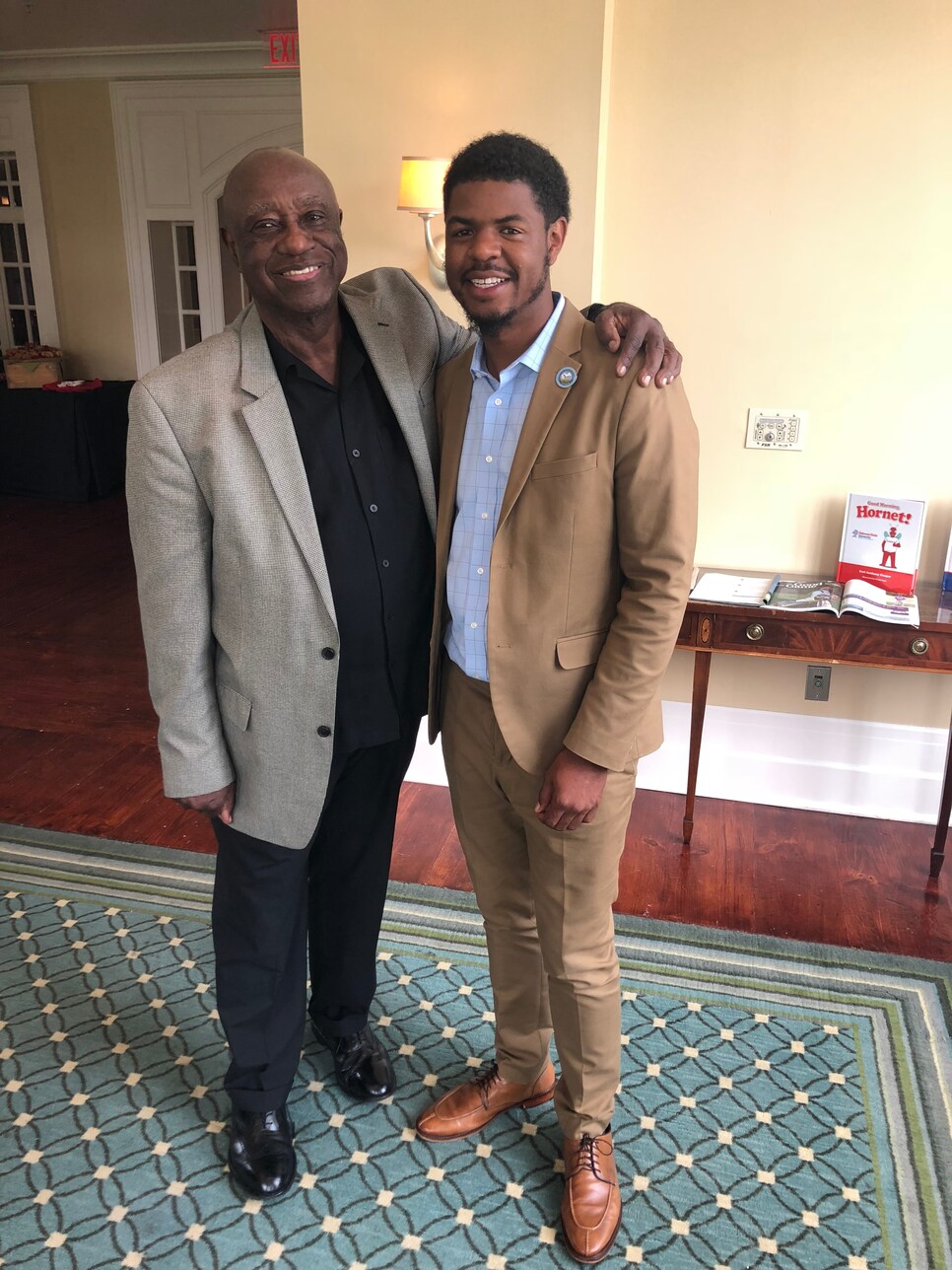 In celebration of Black History Month, Golf Digest is asking a collection of Black men and women in golf to reflect on a figure who influenced their path in the game. Earl Cooper, one of Golf Digest's Best Young Teachers in America, operates Earl Cooper Golf at the Union League Golf Club at Torresdale outside of Philadelphia.
Fresh out of Morehouse College in 2011 and just starting a job as an intern at PGA Golf Club in Port St. Lucie, Fla., I was introduced to one of its members—Roosevelt "Josh" Mobley. Josh, who was in his 70s at the time, is a former teacher and official in the Detroit public-school system. He was a snowbird and spent his winters playing the PGA's courses.
I was only making $24,000 a year, which didn't leave me much for rent, so Josh offered me a room at his house. It was like living with your cool grandpa. He was a friend and a mentor. He would give me advice on any topic, and we played a ton of golf together.
It seemed like Josh knew everyone, and he would set up games for me to meet influential people in the Black community who could help advance my career. Josh also was known for talking trash. People would say Josh could make Tiger shoot 80 if they rode in the same golf cart. He knew how to make people laugh.
I think Josh wanted to give me a better perspective on what it was like to be Black in America when he was younger and remind me that things like family, integrity and brotherhood matter as you build your career. He knew some of the most famous Black golfers of all time and even put me on the phone with Charlie Sifford. Charlie played golf with Josh, and Josh wanted the golf legend to give me some advice on how to advance in this sport as a Black person. Charlie sent me a signed copy of his book, Just Let Me Play.

One of the best things Josh ever did for me was introduce me to his friend, Michael Evans. Mike was a member at Detroit Golf Club and encouraged me to apply for an opening the club had for an assistant pro. A month later I got the job and became the first Black person to hold that position at the club. One of the things I took pride in after getting that break was connecting caddies to members—paying it forward the way Josh taught me.
Josh turns 88 on Feb. 4, and I want him to know my career wouldn't have been the same without his friendship and guidance.