Branded Content
Fujikura Helps Perfect Iron Shots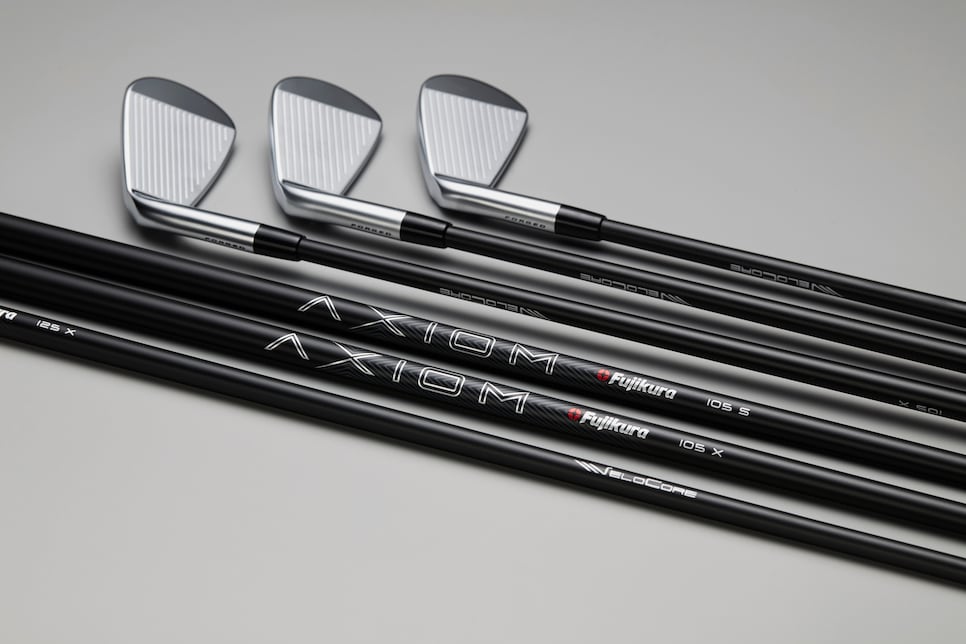 Seeing is believing. Imagine using a launch monitor at the range to try out Fujikura's brand-new, state-of-the-art Axiom graphite shaft for irons. Take 10 cuts with a short iron, and what you experience may surprise you. Even if you swing inconsistently or haven't picked up a club in weeks, most of your shots still land within a few yards of one another, with a distance as if you had nutted them. Then you move to mid- and long irons, and the same thing happens. You look closely at the monitor and gush over the launch-angle, ball-speed and peak-trajectory consistency through all of your shots.
While the experience is eye-opening, it's also tactile. At impact, you can sense the solid and lively ball flight in your hands. The sound is different, too, relaying one well-struck ball after another. "However you deliver the clubhead to the ball, this shaft behaves the same every time," says Spencer Reynolds, product and brand manager at Fujikura. "That's true across all weights and flexes. No matter if you currently play heavy steel or lightweight graphite in your irons, there's an Axiom model that embraces your swing tempo yet delivers better results."
That's because the shaft is built with the identical VeloCore Technology that has made Fujikura's Ventus metalwood shafts a worldwide sensation with tour pros and amateurs, alike for the past three years. VeloCore is a multi-material bias construction featuring full-length, high-modulus carbon fiber laid out in a first-of-it-kind design that allows for specific performance tailored to each individual iron in the set that stabilizes the club during your entire swing, so your ball-striking is more efficient and your mishits perform as if you hit them square.
Now imagine experiencing those same range results on the course, where the extra power and accuracy will help lower your scores. Start by learning more about Axiom and how its stellar VeloCore technology can take your iron game to the next level by visiting here. Then make that transition by scheduling an appointment with one of Fujikura's clubfitting partners near you – the only place you'll find Axiom. Whether you are seeking completely new irons or just fresh shafts for your current set, you owe it to your game to try Axiom.