Courses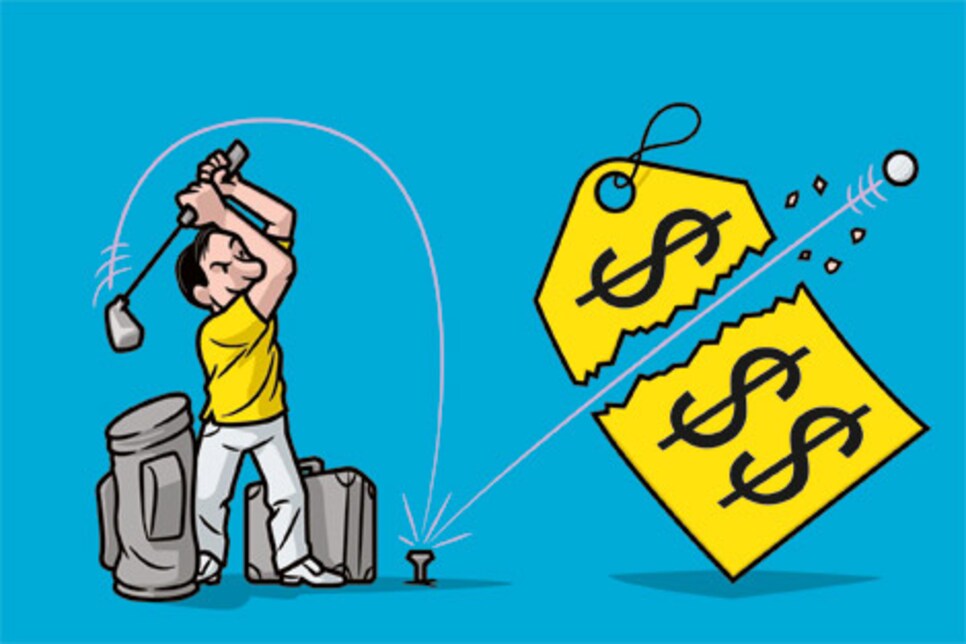 I have a frugal friend who ate lunch throughout high school by piecing together donations from his friends. Granted, some days he'd end up with eight apples. He'd eat two, and his mom would turn the other six into apple pie.
That same friend recently booked us a prime tee time at the last minute on a busy San Diego muny. I asked him his secret. Not only did he get it last minute and exactly when we wanted to play (first thing in the morning), but he saved us almost $20 each by using a website called savesomegreen.com.
As soon as I got to a computer, this Frugal Golfer started poking around savesomegreen.com, which offers discounted last-minute tee times at more than 80 American Golf Corporation courses in 11 states.
While online, I found several other sources for tee-time discounts. Not all of them are designed to fill last-minute gaps on a tee sheet. In some cases, you place a bid in a tee-time auction. In other cases, you pick the area, a course, the day and the time that's available. I did notice a common theme: Discount tee-time websites generally serve areas that are high in supply and demand, such as Southern California, Arizona and Orlando.
Lastminutegolfer.com started on the East Coast with an emphasis on courses in the Carolinas. Ezlinks.com has courses scattered throughout the country but lists working relationships with 45 courses in Ohio and, curiously, a course in Egypt and one in Turkey.
Golfnow.com lists 1,500 courses in 28 states but primarily serves the Southwest. The Arizona-based company has booked 4.5 million tee times since being founded in 2001, says Matt Arnzen, director of marketing. It booked 1.8 million in 2007 and was projecting an increase of 30 to 40 percent for 2008.
Most sites I looked at lack the big name, Bucket List courses. However, on golfnow.com I recognized Troon North and the Phoenician in Arizona, as well as La Costa Resort and Spa near San Diego, former site of a PGA Tour event.
To test the service, I called La Costa and asked for a tee time on the South Course sometime around 8 a.m. I was quoted a price of $195 for a non-resort guest and told that 8 was available but 8:10 and 8:20 were taken. I went on golfnow.com and saw that it owned the 8:10 and 8:20 tee times and was selling them for $151.65 per player. That's a little more than 20 percent off, or a savings of $43.35.
To me, that sounds like taking extra apples and making apple pie.
Additional discount tee-time websites: