Equipment
Four Drivers That Don't Need To Be Adjusted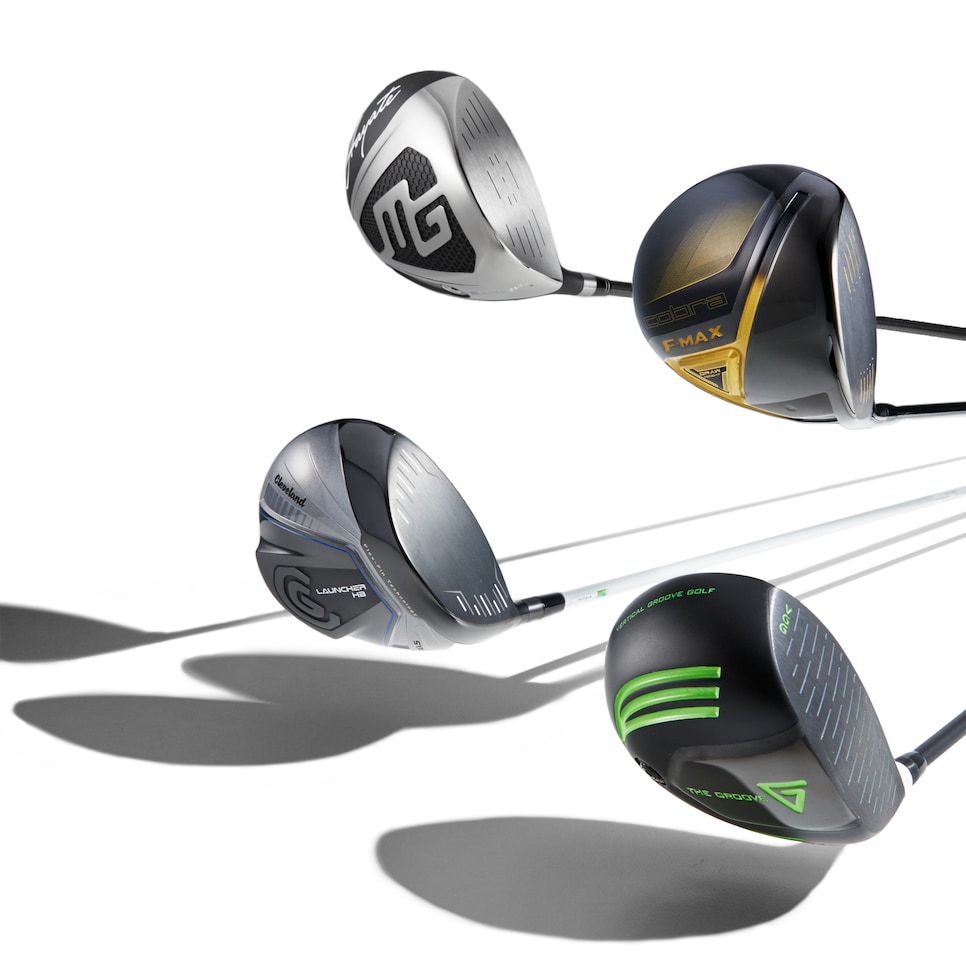 The appeal of adjustable drivers is near an all-time high, according to industry researcher Golf Datatech. Some 85 percent of golfers say they are at least interested in purchasing a driver with a rotating hosel and/or movable weights. But there are manufacturers betting that at least some golfers need a driver that doesn't change—one that's just engineered to hit it higher and mitigate a slice. To achieve this, manufacturers have chosen to forfeit the fitting options and save the costs by making their clubs nonadjustable. Do they have a point? Well, Golf Datatech's research shows that although one in two low-handicappers are very interested in adjustable drivers, only one in three high-handicappers are. Here are four new nonadjustable drivers to consider.
Shown above (from top left)
MIURA HAYATE
The high-strength titanium-alloy face flexes for maximum ball speed. The sole weight in the heel, which a Miura fitter can customize, helps correct a slice.
Price: $640
COBRA FMAX
This speed-boosting driver emphasizes a lighter shaft and swingweight. Internal weighting low and toward the heel helps launch the ball higher.
Price: $300
VERTICAL GROOVE GOLF DRIVER
The 17 score lines run vertically across the face, not horizontally. The goal: more accuracy and better feel.
Price: $400
CLEVELAND LAUNCHER HB
The thin, sloping crown flexes at impact to improve launch and speed. Saved weight is relocated low, deep and in the heel for more draw.