The Loop
Former Louisville wide receiver publishes tweet of the year about Bobby Petrino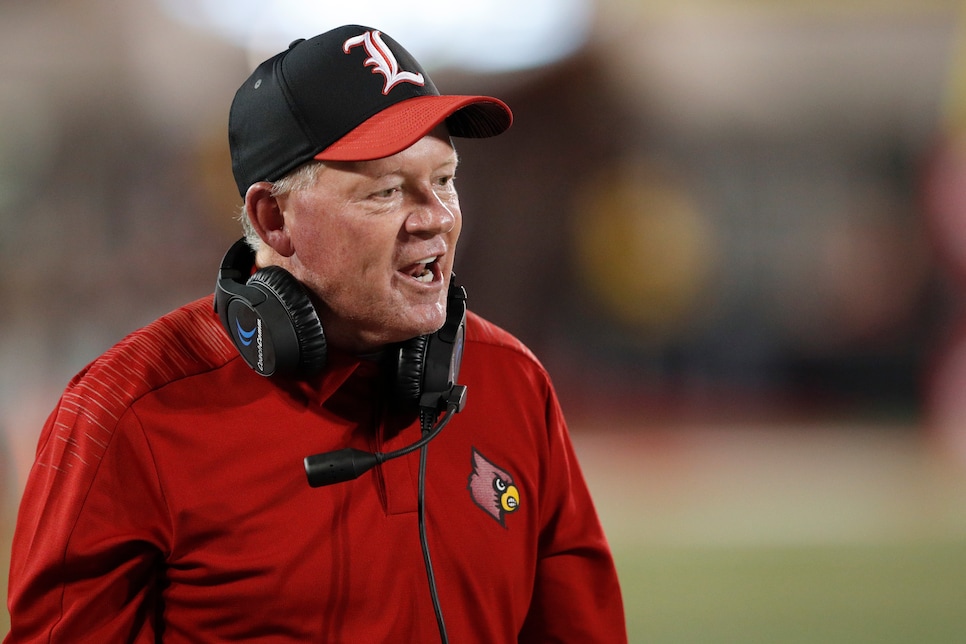 Anyone who has followed college football the last two decades is well aware of Bobby Petrino's past transgressions. The former Louisville head coach is a Grade A Asshole, and he needed no help in keeping that reputation intact.
But one of his former wide receivers at U of L had no problem adding to Petrino's legendary douche-ness on Wednesday. As we've seen with Drew Brees this week—a man who helped bring back New Orleans after Hurricane Katrina and recently donated $5 million to COVID-19 relief (remember COVID-19?)—absolutely NO ONE is safe from being canceled. So Petrino—a dude who causes trouble everywhere he goes—is definitely not safe.
But, as Savage explained on Twitter, Petrino is not a racist. He's not a "respect the flag" guy. He's not even a "I think there are good and bad people on both sides" guy. He hates everyone equally:
Hands down, without a doubt, the tweet of the year. Savage spent three years at Louisville, one as a redshirt in 2014. In the two years to follow, he appeared in only nine games, catching 12 balls for 135 yards. After the 2016 season, when he saw no game action, he transferred to Cincinnati for the 2017 season. The following year, Petrino was fired from Louisville, when it became clear that without Lamar Jackson the Cardinals offense was an absolute dumpster fire.
This year Petrino will get another fresh start. He started at Louisville in 2003, then went to the Atlanta Falcons for one year in 2007 before bouncing for Arkansas. After four seasons and one ugly motorcycle accident/scandal there he went to Western Kentucky, then came back to Louisville. His new job? FCS program Missouri State, where he continue his legacy of being a terrible human who might win 10 games before bolting for a better job.