News
For Patrick Cantlay, this is a home game, and it shows—he shares first-round lead at Riviera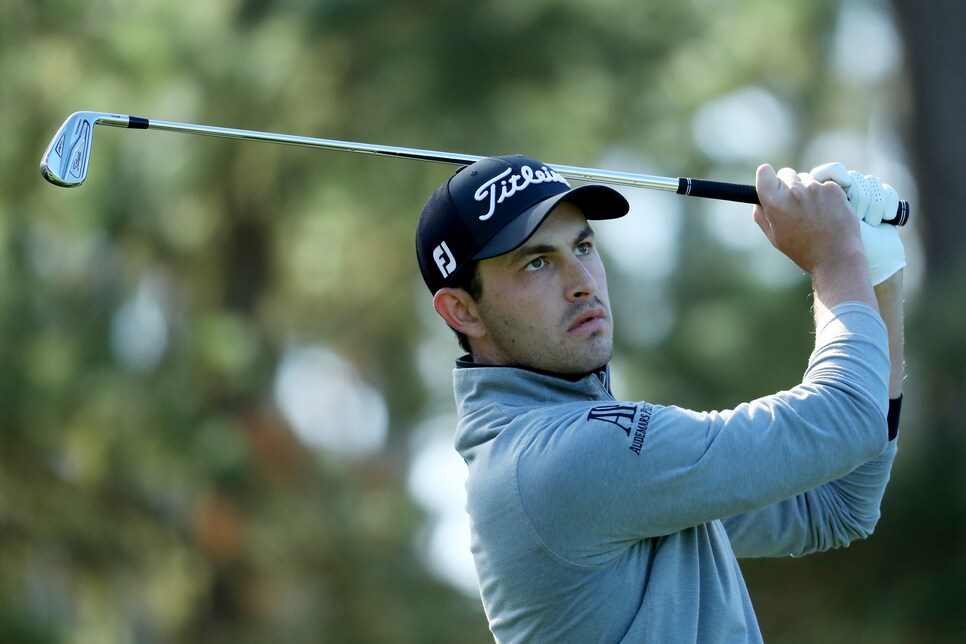 PACIFIC PALISADES, Calif. — The last time Patrick Cantlay played in the Genesis Open was five years ago. Given all he has gone through—a prolonged back injury, the death of his best friend and caddie two years ago, and a career resurgence—it might feel like a lifetime ago.
Cantlay grew up in Southern California, spent two years at UCLA and has played Riviera enough that the time away didn't mean much.
"I think there's something to that, something to being used to Poa annua and growing up on golf courses that are kikuyu grass because I think it might be the only one we play all year with kikuyu grass," he said. "I think it all adds up. I feel comfortable here, I like the golf course and I think that helps."
It hardly seemed a surprise then that he shot 66 Thursday to share the first-round lead with Tony Finau.
He's also in a better place, especially mentally, than he was a year ago when he returned to golf at Pebble Beach.
"Coming back at Pebble, I was just trying to really keep my head down and, you know, hit good golf shots," said Cantlay, who was the college player of the year as a freshman in 2011. "When I show up to tournaments now, I'm thinking if I don't do anything outside the normal, I should give myself a chance to play really well and have a chance to win.
"When I first came back, I realized how out of shape I was to clock in 68, 70, 72 times in a round, in a day, and feel like I had my attention to detail on every shot. [I needed to get] that stamina back up where I didn't just whiff one on the 13th hole in my head and I maybe hit it to 25 feet when I could have hit it to 10 feet. I can feel now if I get maybe a little off, I can get back into it and I feel like I have the stamina, I have the mental fortitude to click back in if I ever feel like I'm wandering."
Thursday, it didn't wander much at all, at least judging by his play.
Cantlay made six birdies and just one bogey. He also ranked sixth in the field in strokes gained/off the tee, second in approach to the green and rolled the ball well.
Said Cantlay: "It feels good."