The Loop
Florida golf course site of heroic plane landing by 18-year-old pilot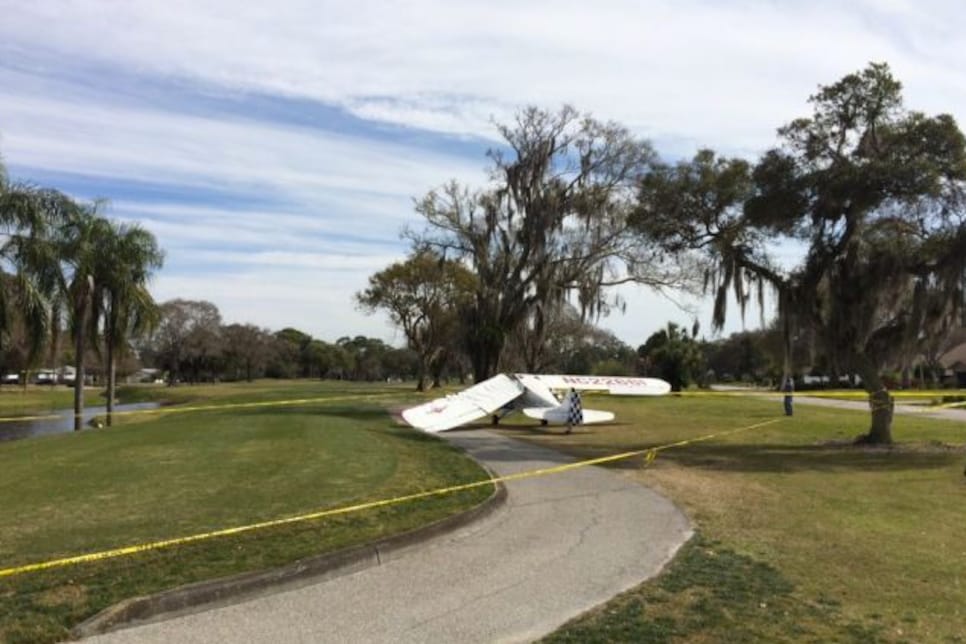 A fairway is often considered a golf hole's runway, a desired approach destination for one's ball flight. However, on a Florida golf course Saturday afternoon, the short stuff became a literal airstrip for a plane making an emergency landing.
The St. Petersburg Police Department said that, on its way from Lakeland to Manatee County, a 1939 Taylor Craft fixed-wing airplane suffered mechanical problems. The pilot, an 18-year-old, was flying with two other planes, and was notified to land at a nearby airport. Unfortunately, the pilot deduced the plane would be unable to make it, and found St. Petersburg Country Club as his best chance for survival.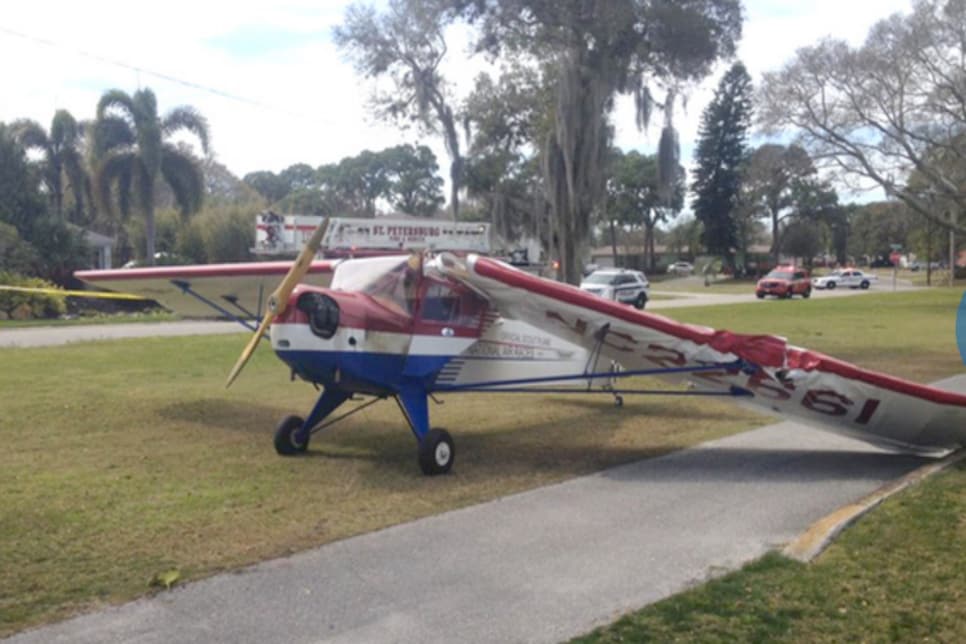 The plane landed on the club's 12th fairway. Although one of the wings clipped a tree, the pilot and his passenger were unharmed.
"He did a dang good job for an 18-year-old pilot," said police spokesman Rob Shaw to the Tampa Bay Times.
Amazingly, this is not the first time a plane has landed on the course's grounds. According to the Times' archives, a plane crashed on the same hole in 2009.