Putting
Should You Charge Or Die Your Putts?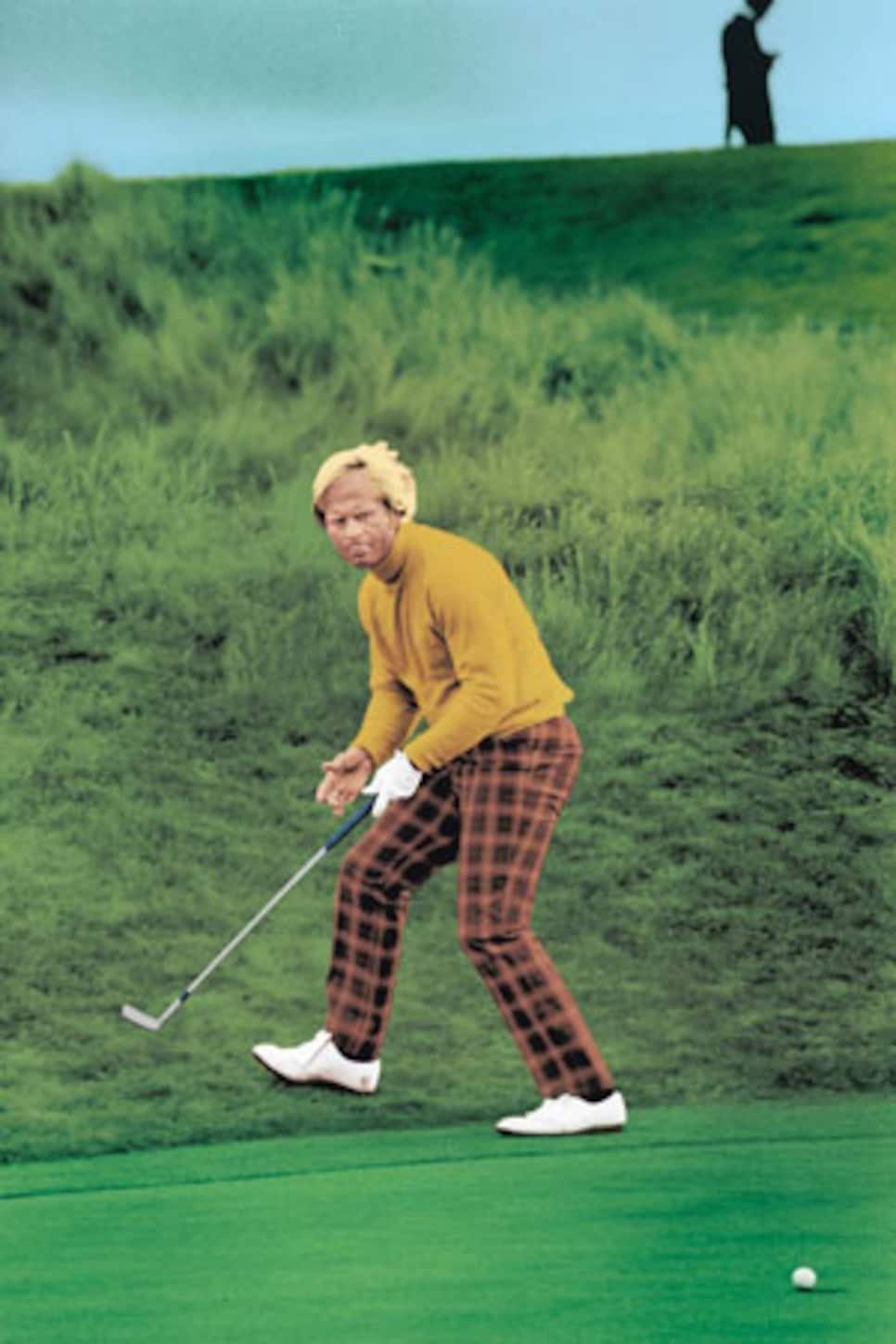 Roll it the perfect pace: Nicklaus curls in an eagle putt during the 1973 British Open at Troon.
JACK NICKLAUS: I have always been a die putter. There are exceptions, like when the greens are really bumpy or grainy. Or when I won the U.S. Senior Open at Cherry Hills in 1993 by one shot: I had a slick 2½-footer on the last hole. If I missed, it'd be eight feet by, so I took the break out of that putt and hit it firmly.
But usually distance is far more important than direction. The average golfer, from my observation, plays about half as much break as is necessary and hits the putt too hard. I would rather play more break and hit the putt easier. Not only does this approach in effect make the hole larger, it also greatly reduces your number of three-putts. When you're under pressure, there's nothing better than having a tap-in for your second putt!
JIM FLICK: All great putters put a smooth roll on the ball, and Jack is no exception. Others who quickly come to mind are Bobby Locke, Billy Casper, Ben Crenshaw and Corey Pavin. They took the highest line on breaking putts and tried to roll the ball exactly the right distance. As Harvey Penick would say, they "gave luck a chance."
There are three ways to roll your ball better: (1) Get your head behind it at address, and hit up on the putt (like a driver swing). This is what Jack does. (2) Tilt the shaft so the grip end leans toward the target, and maintain that tilt through impact. Dave Stockton advocates this. (3) Think of hitting high draws with your putter. Tiger often uses this image.
When you get the ball rolling -- with minimal skid -- off the putter, you can hit it easier, and it will hold its line better. A ball moving more slowly doesn't have to hit the cup dead center to drop.
NICKLAUS writes articles only for Golf Digest.
FLICK, a longtime Golf Digest Teaching Professional and PGA Golf Professional Hall of Famer, worked with hundreds of amateurs and tour players including Jack Nicklaus.