The Loop
Five reasons why Tiger Woods regretting not staying at Stanford another year rings hollow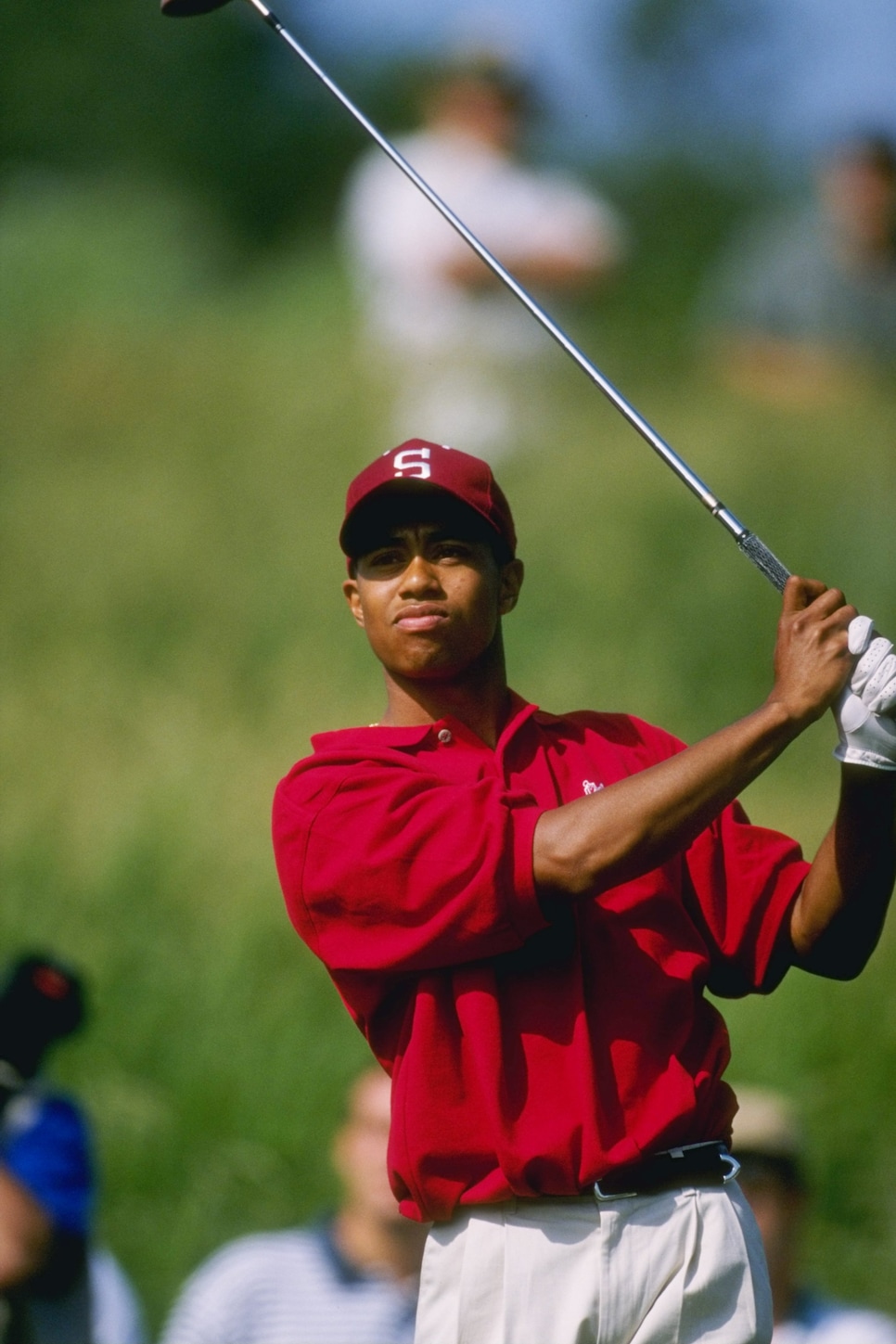 But regretting leaving Stanford after only two years suggests a selective memory, even acknowledging that generally he enjoyed the college experience. As he said in his first year there, "I'm not a celebrity at Stanford. Everybody here is special in some way. You have to be special to go here. So everybody's the same. That's why I love the place."
But there are many reasons why, 20 years later, his claiming regrets for leaving too early ring hollow. Here are five of them:
1. The NCAA's influence. It began when he was a high school sophomore and had accepted an offer of an honorary membership at Big Canyon Country Club in Newport Beach. The NCAA was concerned that Woods might be jeopardizing his college eligibility. The NCAA eventually ruled that that there was not a rules violation.
Once Woods started at Stanford, several NCAA conflicts or potential conflicts arose, among them: Writing diaries for magazines from his first Masters appearance, warranting a one-day suspension; using, in the same Masters, balls and equipment not provided by the university in potential violation of rules. "If you look at this situation objectively," his father Earl said, "this is the perfect opportunity for Tiger to say, 'kiss my yin, yang' and leave school."
2. A mugging. Woods was mugged on campus as a Stanford freshman. "According to Stanford Police Chief Marvin Herrington, Woods, 18, was returning from an outing at about 11:10 p.m. when he was grabbed from behind, and a knife held to his throat," a Stanford news release said. "The suspect stole a neck chain and watch, and then knocked Woods down, striking him with the handle of the knife."
What the release did not note was that the mugger said, "Tiger, give me your wallet." Woods' father Earl, who frequently expressed concern for Tiger's safety given his growing celebrity, called it a random act of violence, though he hedged. "It happens every day," he said. "The only thing significant about it is that he knew the victim's name."
3. The sponsor exemptions. Woods turning professional days after winning the U.S. Amateur in August, 1996, was not a hasty decision. He had been preparing to turn pro well before he did so at the Greater Milwaukee Open in September of 1996. The first red flag came in May of '96, when Woods asked for and received exemptions into the Greater Milwaukee Open, scheduled for the week following the U.S. Amateur, and the Quad City Classic two weeks after that.
A few weeks after contacting those tournaments, he quietly requested exemptions into the Bell Canadian Open, the B.C. Open, the Buick Challenge, the Las Vegas Invitational and the LaCantera Texas Open, meanwhile asking tournament directors to keep his requests confidential.
4. The '97 Masters. The foundation on which Woods' legacy was built generally began with his 12-stroke victory in the Masters in 1997. Had he stayed at Stanford, he'd have qualified for that Masters by virtue of his U.S. Amateur victory, but the likelihood of his winning at Augusta would have been remote, given the demands of college and its inherent limits on preparation time.
5. $43 million. This was the total of the contracts he signed immediately upon turning professional ($40 million over five years from Nike, $3 million over three years from Titleist), a heady sum for anyone, much less a 20-year-old.