The Loop
Want a personalized golf gym?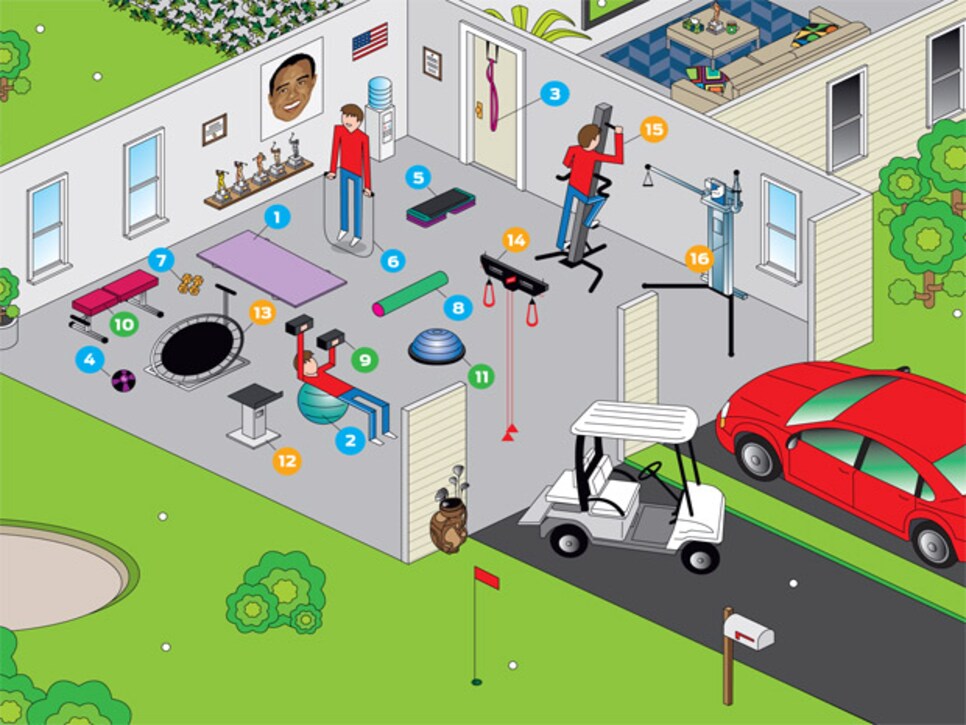 Let's assume you have a basement or two-car garage that serves as storage for cobwebs. You can easily transform that space into a golf gym and save hundreds -- or thousands -- of dollars you'd otherwise spend on a membership to a commercial fitness center. Not to mention, it's a lot more convenient to work out at home. With that in mind, we asked three fitness experts to select the best possible gym equipment golfers should own at three price points: $300 or less, $1,000 or less, and an unlimited budget.
PGA Tour trainers Randy Myers, Ben Shear and Ralph Simpson selected these items. If a website isn't listed, the product is available on back9fitness.com.