News
Fan injured after tour player's club slam sends iron head into gallery, causing stitches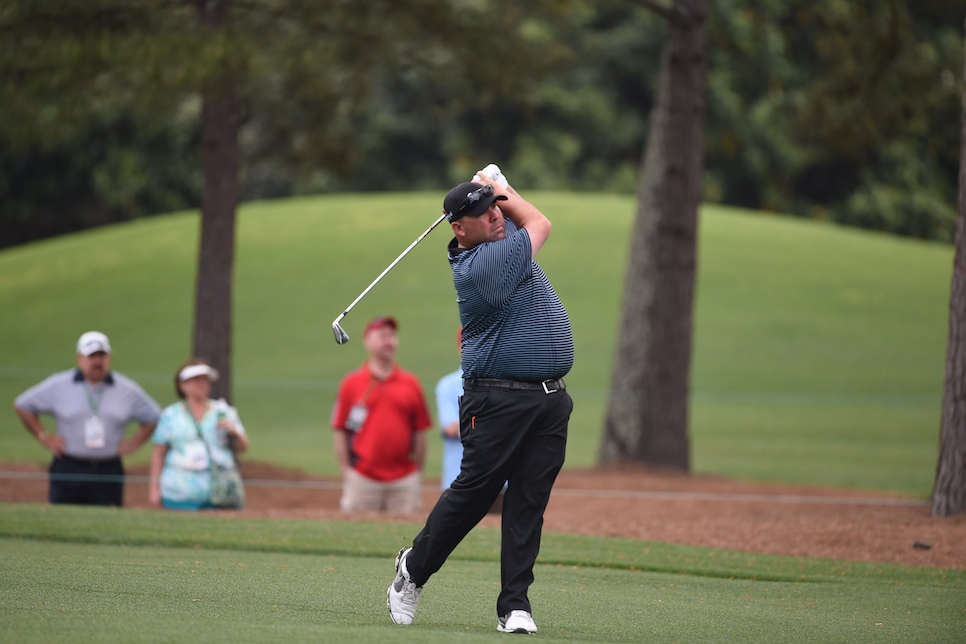 Former PGA Tour player Kevin Stadler accidentally injured a fan at the WinCo Foods Portland Open on Friday by breaking his club.
Shaun Micheel wrote about the incident at the Web.com Tour event Facebook Friday night. Micheel refused to name Stadler, referring to him simply as his playing partner.
"One of my playing partners played a poor shot with a 7-iron on the par-3 15th hole this morning," Micheel wrote. "In a fit of anger he slammed his club against the ground and the side of his foot which caused the club to break about 6" from the bottom. I had my head down but the clubhead flew behind me and hit a spectator to my right. It's been a while since I've seen so much blood. We stayed with him for about 15 minutes before the EMT's arrived.
"The last I heard was that he had a possible skull fracture but that he was doing ok otherwise. The player was absolutely shattered and we did our best to keep his spirits up. This was not done on purpose and we were astounded at the way the club was directed but it shows you just how dangerous it is to throw or break clubs."
ESPN's Bob Harig followed up on the story, which revealed that Stadler was the player in question. According to Harig, a rules official at Pumpkin Ridge Golf Club, host of the Portland Open, said the spectator was taken to a local hospital and received six stitches.
Stadler, son of former Masters winner Craig Stadler, has made more than 260 starts on the PGA Tour, highlighted by winning the 2014 Waste Management Phoenix Open. Stadler has not made an official appearance, however, since 2015, as the 38-year-old has battled a broken hand. The Portland tournament—he ultimately missed the cut—was just his third outing of the season.