News
Even long-ball hitter Tony Finau was impressed the first time he saw Cameron Champ smash drives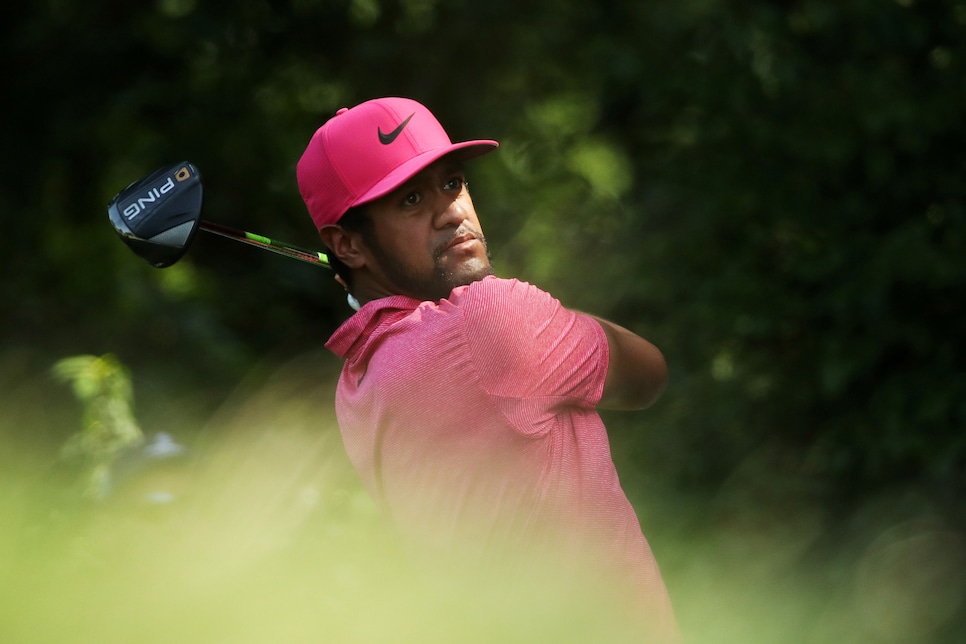 Gregory Shamus/Getty Images
Tony Finau ranked fourth in driving distance last season on the PGA Tour at a little more than 315 yards a pop, and has ranked in the top 10 in each of his four-plus seasons. Needless to say, the long-hitting 29-year-old doesn't impress easily.
It's hardly a secret that Champ can hit the ball a mile—the 23-year-old rookie, who won for the first time last month in Mississippi, is averaging more than 328 yards off the tee in 15 rounds through the fall portion of the 2018-'19 season. Finau got a first-hand look at just how far Champ can hit it, though, when he invited him to his charity tournament in September.
"He had a long drive contest against my cousin, who finished second in the World Long Drive twice," Finau, speaking at this week's Hero World Challenge in the Bahamas, said of an impromptu showdown between Champ and Ben Tua'one, who was runner-up in the World Long Drive Championship in 2011 and 2012.
Tua'one finished second this time, too. Champ won.
"They both went after it and both their [ball] speeds were right around 200 [m.p.h.], just over 200, maybe 202, 203," Finau said. "Cameron was obviously a little more efficient, hitting in the center of the face. So his ball in Utah was going just over 400 yards, so it was quite impressive to watch."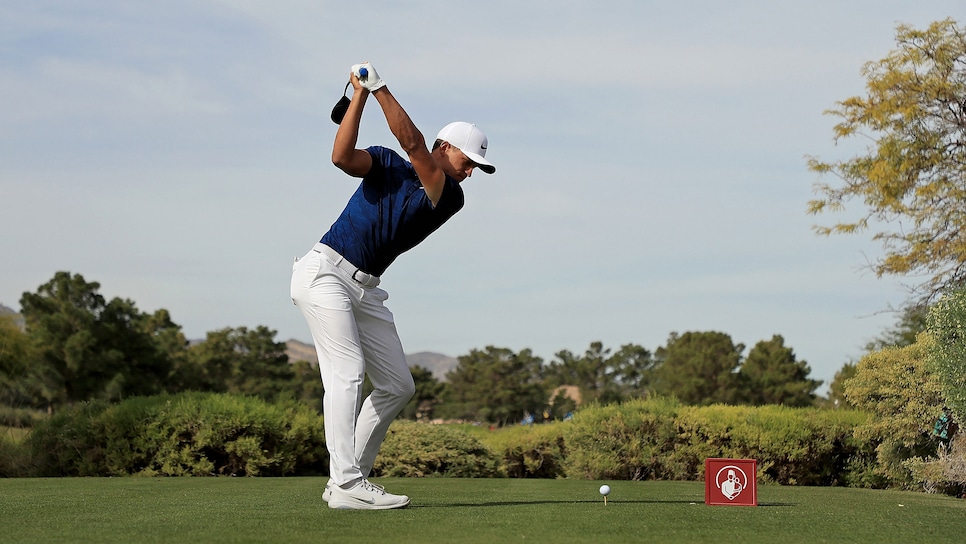 Mike Ehrmann/Getty Images
Champ's numbers have been just as eye-popping on tour. In his first start of the season at the Safeway Open in Napa, Calif., Champ led the field in average clubhead speed (129.66) and ball speed (192.67 mph), easily eclipsing the best numbers from the 2017-'18 season (124.67 from Keith Mitchell; 182.2 from Trey Mullinax). The rest of Champ's game caught up in his next start, and he won the Sanderson Farms Championship with an impressive array of shots.
Still, it's Champ's effortless power that turns heads. Just ask Finau.
"Maybe once I had that type of speed and that type of length, but not anymore," Finau said. "That's pretty incredible. He has the flexibility and the length I've never seen before."