The Loop
Emiliano Grillo just ruined it for fellow tour pros celebrating their wives' birthdays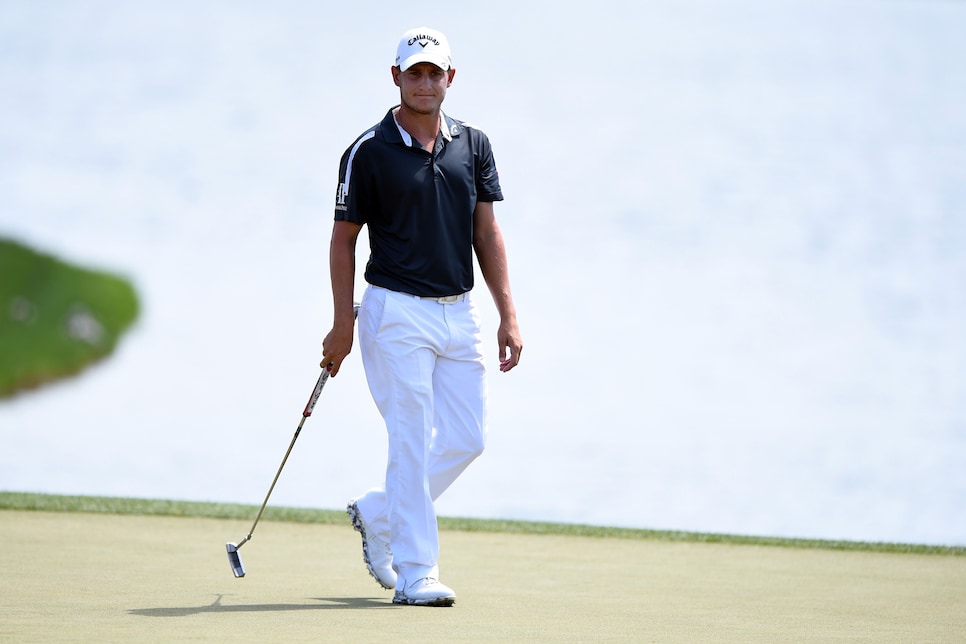 Do you pat Emiliano Grillo on the pack for creativity or punch him in the arm for raising the expectations of significant others everywhere a tad bit too high? It's the question of the moment after the 25-year-old Argentine went all romantic for his wife, Macarena, with this splash birthday wish.
Yep, Grillo hired an airplane to fly over Quail Hollow and drag a sign behind it wishing his sweetie a happy birthday.
OK, lets all say it together: Awwww…
For his chivalry, Grillo was rewarded by shooting an opening-round 68 to be T-7 after the first round at the Wells Fargo Championship.