The Loop
Dustin Johnson's dream season ends with disastrous -- and costly -- Sunday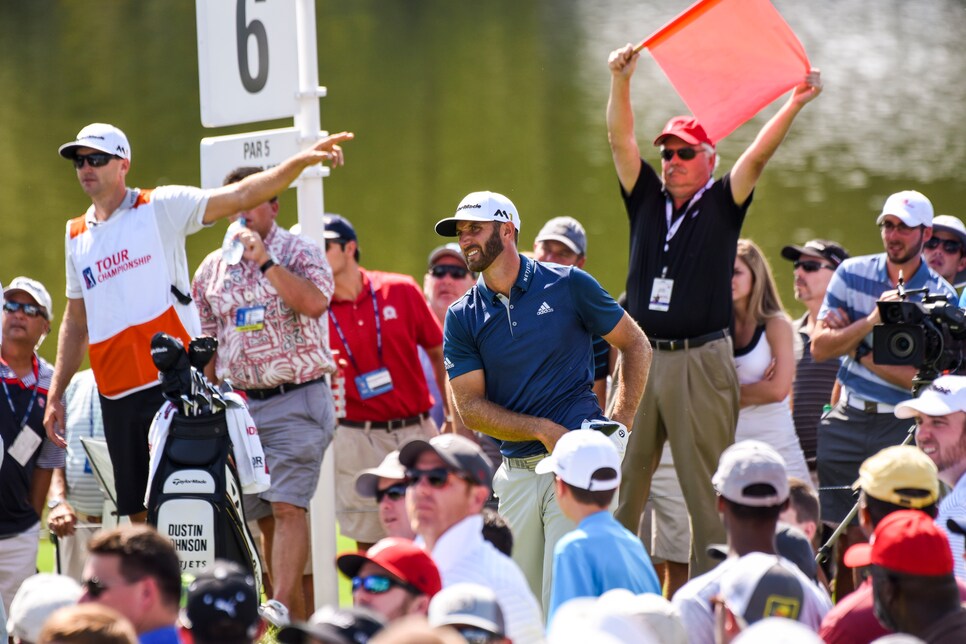 ATLANTA -- No one in golf has been hotter than Dustin Johnson over the last three months. In the end, he came up one round short of putting a $10 million bow on what has otherwise been a career year.
Johnson stumbled to a final-round 3-over 73 Sunday at the Tour Championship, missing out on what would have been his fourth victory this year and losing out on the season-long FedEx Cup title in the process.
"I knew coming in this week, if I won, I win the FedExCup," Johnson said. "Rory played really great. So obviously, hats off to him. He earned it, and he deserves it honestly. . . . He played great here on the weekend. I just couldn't get anything going here this weekend."
After a birdie on the third hole, Johnson started to unravel with three bogeys in a four-hole stretch beginning on the fifth, where he found the rough off the tee and missed an eight-footer for par.
He went on to miss the fairway on two of his next three tee shots, and his chances all but vanished on the par-4 12th after he drove it into a bunker, left his next short of the green and three-putted from four feet for double bogey.
Johnson's putting didn't help any, either. He took 32 putts and lost nearly three-and-a-half strokes to the field on the greens in the final round.
Still, he had a chance to win the FedEx Cup. All Johnson needed was for McIlroy not to win the tournament. Instead, McIlroy poured in a 15-footer for birdie and the win on the fourth extra hole.
"It didn't feel right because I didn't win the TOUR Championship," said Johnson, who shot the worst round of the 29 players who teed it up at East Lake on Sunday. "That's why I was here to win. I knew I controlled my own destiny.
"I had a great year. I'm very pleased with how I played. Obviously, we've got our big week next week with the Ryder Cup. So I'm looking forward to that and looking forward to getting back here next year and get it done."