The Loop
Dustin Johnson's driver is a reminder that optimal launch conditions boost yards
At the WGC-HSBC Champions, Dustin Johnson took the title using a TaylorMade SLDR driver with 10.5 degrees loft. Although TaylorMade has recently been touting the benefits of "lofting up" with its new driver, it's actually been a trend on the PGA Tour for more than a decade.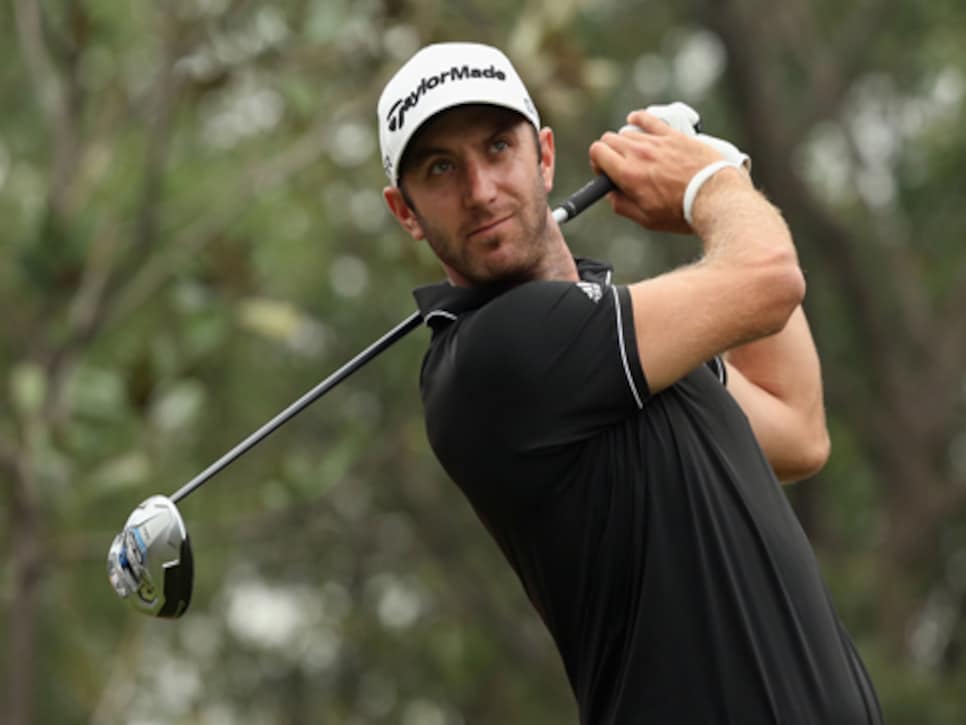 Photo: Andrew Redington/Getty Images
Driver lofts have been on the rise since multilayer, solid-core balls burst onto the scene in large numbers in late 2000.
Early in the same year the average driver loft on tour was around 8 degrees. In 2002 it rose to approximately 8.5 degrees. By the 2008 Deutsche Bank Championship it was all the way up to 9.17 degrees, and then five years later, at this year's Deutsche Bank, it was 9.39 degrees. At the WGC-HSBC it was even higher: 9.41 degrees.
Part of the reason for the increase is that lofts at the low end and on the high end have done a near complete flip-flop, witnessed by these numbers from 2002 and this year. In 2002 there were often as many as 30 drivers in play with lofts of 8 degrees or lower and only five (give or take, depending on the week) at 10 degrees or higher. This year most weeks saw around 10 drivers at those lower lofts and far more than 20 at the higher end. At the WGC-HSBC, for example, there were 23 drivers in play with lofts of 10.5 degrees or higher -- and that was in a field of just 78 players.
There is no single reason for the boost in driver lofts among pros. Rather, a number of equipment technologies have come together resulting in the need for additional loft. Drivers with center-of-gravity positions and other attributes designed to kill spin, solid-core balls that spin lower and the emergence of launch monitors all have contributed to players reaching for more loft.
Launch monitors revealed that high launch with low spin offered the greatest distance off the tee. When golf balls went from high-spinning liquid-center wound construction to lower-spinning solid-core multilayer models, the low spin part was a given, and it didn't take long to understand that more loft would create the high-launch part. However as more drivers were created to produce low spin, achieving the optimal trajectory and launch angle became more difficult. In 2008 the average launch angle on tour was 11.26 degrees. In 2013 it was 10.87 degrees.
That means that even though driver loft has gone up about .25 degrees over the past five years, launch angle has decreased approximately .4 degrees. It helps explain why a player with the strength and clubhead speed of Johnson still needs more loft to get the most out of his tee shots.
And what of everyday players? Although many amateurs remain reluctant to loft up, Tom Wishon, owner of Tom Wishon Golf, produced data a few years ago that revealed a golfer with a 12-degree launch angle swinging at 90 miles per hour with a modern driver under fairly normal conditions could gain an additional nine yards of carry by going from a 9-degree driver to a 13-degree driver. Yet the most popular driver lofts at retail continue to be 9, 9.5 and 10 degrees.
To those still playing with too little loft: If Johnson, the game's ultimate Mr. Macho, just went to 10.5 degrees, then what are you waiting for?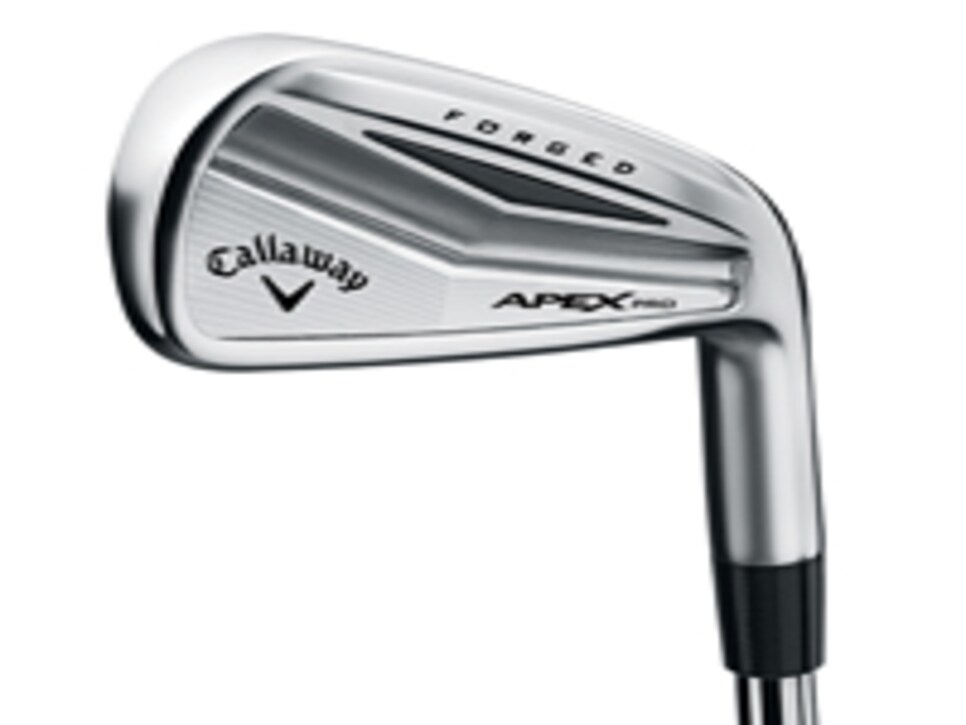 PRICE: $1,100 (set of eight, steel)
The Apex Pro uses a progressive center of gravity through the set to provide more carry on the long irons and a flatter trajectory for control on the short irons.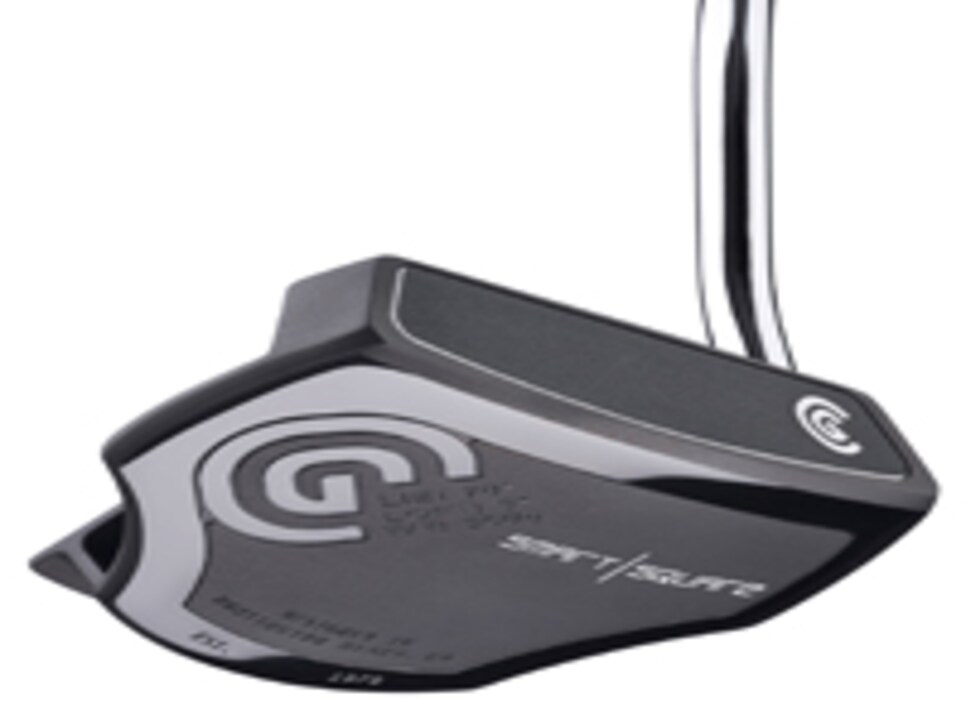 PRICE: $140/$180 (Heel-, center-shaft and counterbalanced)
The Smart Square mallet is designed so the parallel and perpendicular lines better frame the proper path for your putt.
Kenny Perry had a new club in his bag as he sewed up the season-long Schwab Cup points title at TPC Harding Park -- a Hopkins Golf 60-degree wedge. Perry's use of the club capped a solid first year on the Champions Tour for the fledgling company as 32 players used Hopkins Golf wedges in competition. ... After testing both Titleist's Pro V1x and TaylorMade's Lethal ball in recent weeks, Ernie Els was back with Callaway's HEX Black model at the WGC-HSBC Champions in Shanghai where Els finished T-11. ... Billy Horschel has agreed to a new multiyear deal with Ping. Horschel, who was 16th in the 2013 FedEx Cup standings, used the company's G25 woods and new S55 irons at the WGC-HSBC event as well as a custom-made Redwood Piper putter. ... Golf Pride will be showing its new Tour Velvet Super Tack grip to players at the McGladrey Classic. The grip -- the first new grip under the Tour Velvet name since 2009 -- will be available at retail in spring 2014. ... Tim Burke of Orlando won the Re/Max World Long Drive Championship in Las Vegas with a blast of 427 yards using a Krank Golf Formula 5 driver (Fujikura Flywire XXX LD shaft) with 3 degrees loft and a Top-Flite XL ball for the winning swat.