The Loop
Dustin Johnson, Adidas agree to multi-year apparel deal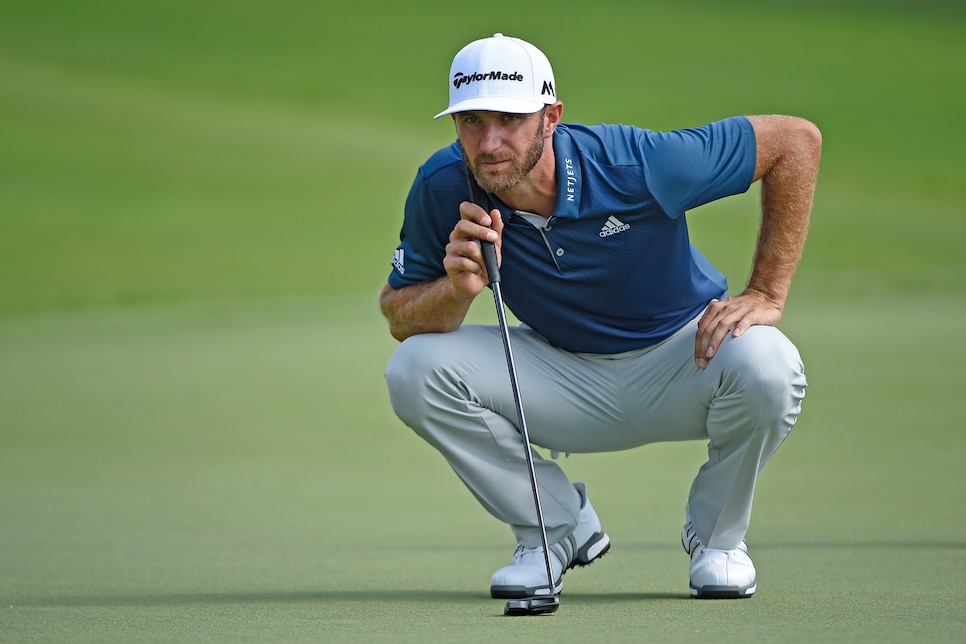 With all the questions surrounding Adidas and TaylorMade after the parent brand announced its intention to sell the equipment brand, Dustin Johnson signing an apparel contract with Adidas is significant for a couple of reasons.
Johnson, who will represent the United States this week at the Ryder Cup, is coming off a career year -- winning his first major title at Oakmont and two other PGA Tour titles. The World No. 2 has worn Adidas clothing since he arrived on tour, and so him staying with apparel company makes sense.
The move also indicates a commitment by Adidas to endure as a top player in golf apparel. A question remains, however, what apparel World No. 1 Jason Day will wear in the 2016-17 season. It has been reported that Nike and Day are working on a deal. News was announced last week that Day and Johnson re-upped with TaylorMade before the Tour Championship regarding their equipment. Now it's clear that DJ will remain under the Adidas/TaylorMade umbrella for apparel as well.
We'll have to wait and see on Day, but Adidas made its mark on Thursday with this DJ deal.