The Loop
Donald Trump fires back at Samuel L. Jackson's cheating allegations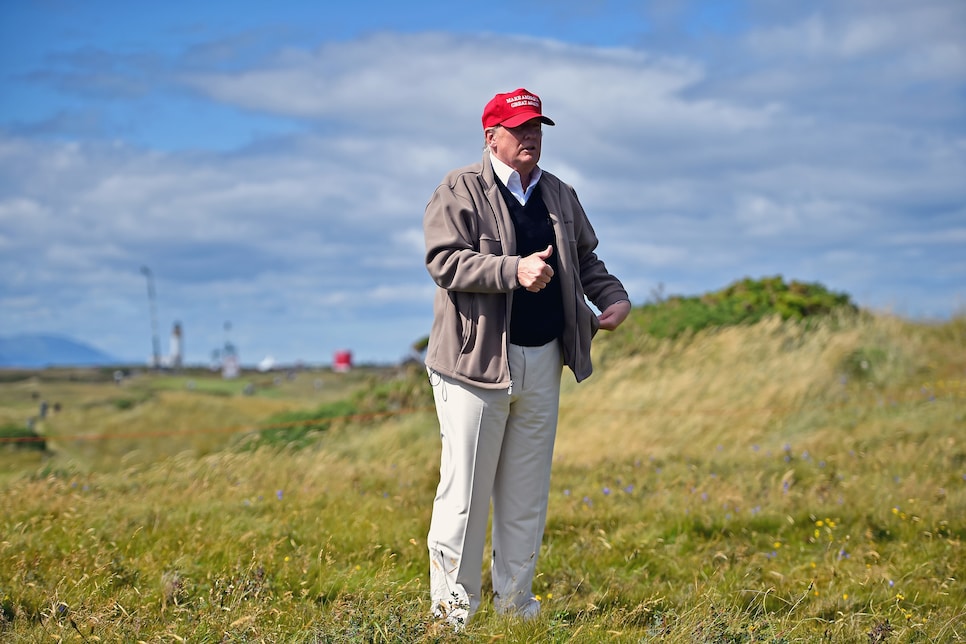 Following Samuel L. Jackson's unflattering comments towards Donald Trump, the 2016 Republican presidential candidate has fired back at the actor.
Jackson told Rhapsody magazine that Trump made him a paying member at one of his courses without telling him. Perhaps more unflattering was the actor's accusation that the Donald cheats at golf.
As you would expect, Trump didn't take too kindly to the remarks:
This isn't the first time Trump has been charged with dishonesty towards his scorecard. Rick Reilly discussed Trump's loose interpretation of the rules in his book Who's Your Caddie?, while other past playing partners -- including rock star Alice Cooper -- have made similar cheating claims.