The Loop
Does golf need a Darth Vader? (And sorry, these guys don't count)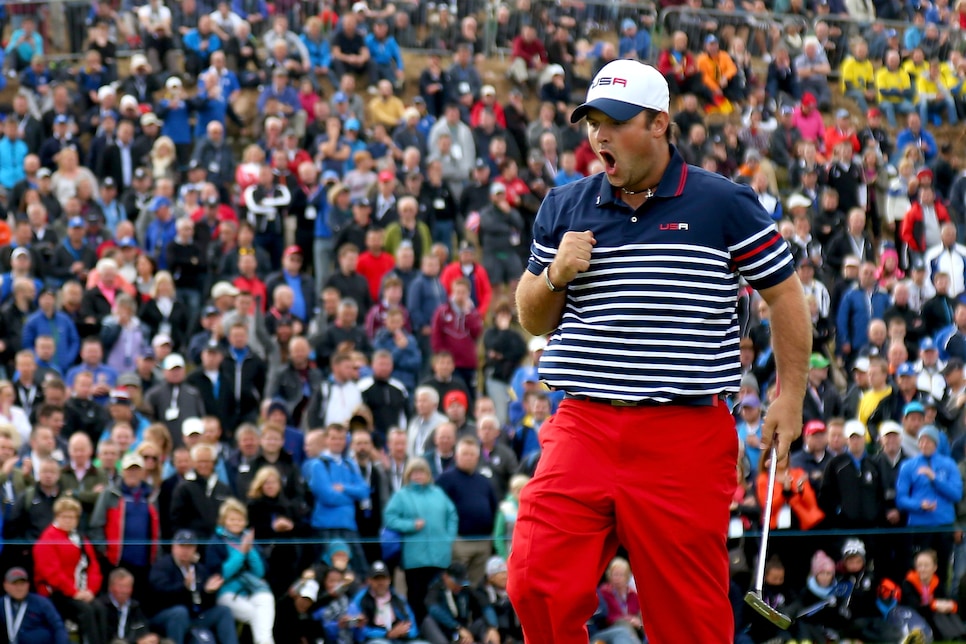 "The more successful the villain, the more successful the picture," Alfred Hitchcock said. Which makes sense that Star Wars, the most profitable franchise in the history of film, boasts a first-class monster in Darth Vader.
No cinematic character is as universally associated with evil than Vader, and with good reason. A larger-than-life disposition in aura and appearance, Vader epitomizes "bad guy" in culture. It's why Ronald Reagan referred to the Soviet Union as the "evil empire," and why the Ukraine, in its decommunization process, dressed up a statue of Vladimir Lenin with Vader's helmet.
These comparisons apply to the sports world. Athletics, it has been said, are society's most riveting theater, and often contextualized in a "good vs. evil" panorama. Every game owns, and in some cases, markets, it's villains. The New York Yankees, Nick Saban, New England Patriots, Kobe Bryant, the Duke Blue Devils. Outside of their regions, they are loathed. And their sports are better for it.
Which brings us to golf. And it's lack of a "man in black."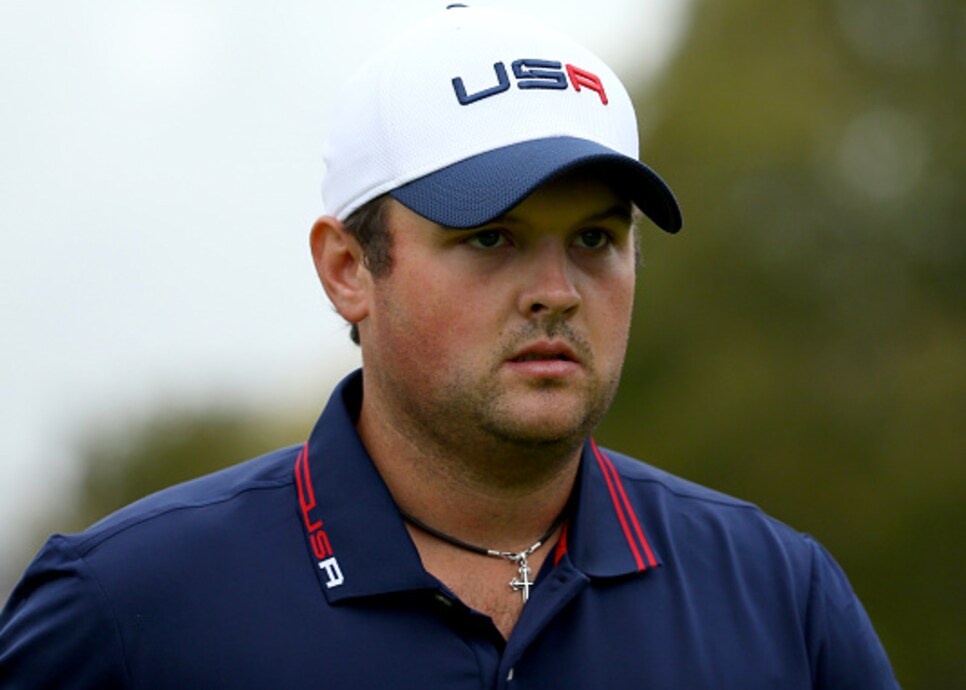 Certainly, from a rooting perspective, golf is a different animal. There are often multiple competitors you are pulling for, and, in most cases, not one you are rooting against. Case in point: The triumvirate of Jordan Spieth, Rory McIlroy and Jason Day. One of the recurring sentiments of golf's youth revolution is group's collective charm and congeniality. Ditto for Rickie Fowler. We want them to succeed.
Yet, if you're a Fowler follower, you're not hissing at the TV if Rickie is out of the running and Spieth, McIlroy or Day are in line for victory. This is in contrast to say, Michigan football, as its backers do not send wishes to Ohio State when the Buckeyes are in the playoffs.
Moreover, the golf course itself is a featured player; Augusta National, St. Andrews and Pebble Beach as prime examples. Like the golfers that rove their grounds, these places are beloved.
You could argue golf's individualism spurs this outlook, and that's a component in the equation. But other sports whose characters work as lone entities have their villains. Floyd Mayweather is reviled. For years, NASCAR fans hated Jeff Gordon. Tennis had John McEnroe, Lleyton Hewitt; Novak Djokovic was booed at the U.S. Open just seven years ago.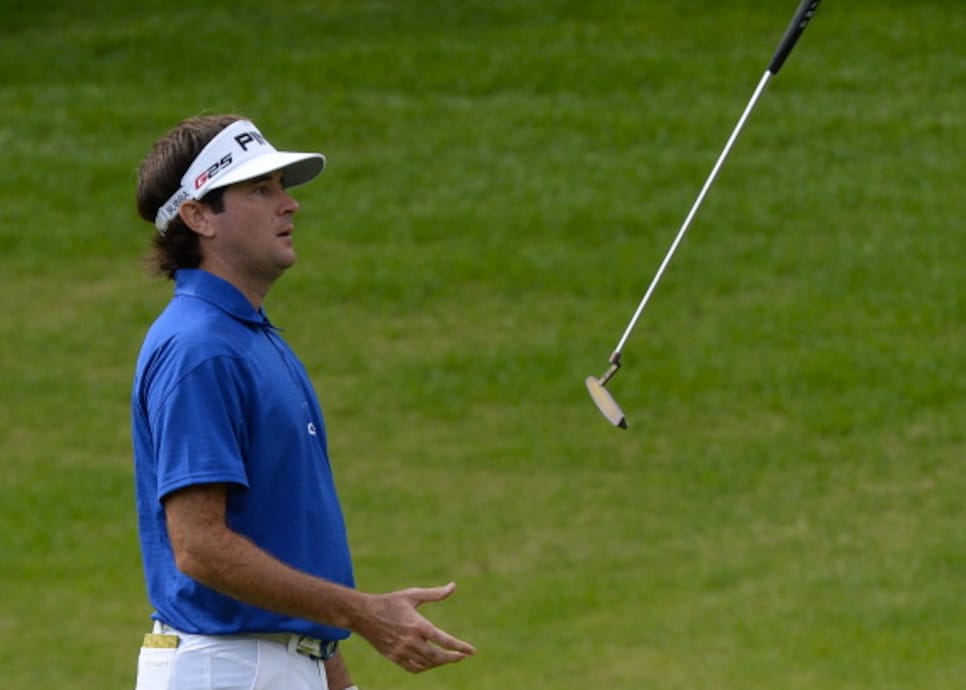 At this juncture, the reader may claim golf does have its antagonists:
While these names have their detractors, I would be hesitant to label any as true villains. Watson routinely has one of the largest gallery followings on tour, as well as on social media. He's better classified as a divisive soul.
Most of Reed's allegations came before his tour days. His two major "sins" since making the top circuit? Making a "sshhh" hand gesture to the opposing crowd at the 2014 Ryder Cup, and prematurely stating he believed he was a top five player in the world (a conviction, I might add, that he's close to achieving).
Allenby's past conveys that of a jerk, but part of being a villain is a level of relevance. Sure, the Patriots are synonymous with cheating in the NFL, but part of the detestation resides in their sustained success. Allenby hasn't won on tour since 2001. Hard to root against someone when they aren't making the cut.
As for the Ryder Cup? The celebrations of Garcia and Poulter, occasionally cited as "unsportsmanlike," are expressions that are routine in other sports. (And quite honestly, they're more civil than the behavior of the U.S. crowd.) The main reason these two bug Americans? Because the Europeans have kicked ass for the past decade.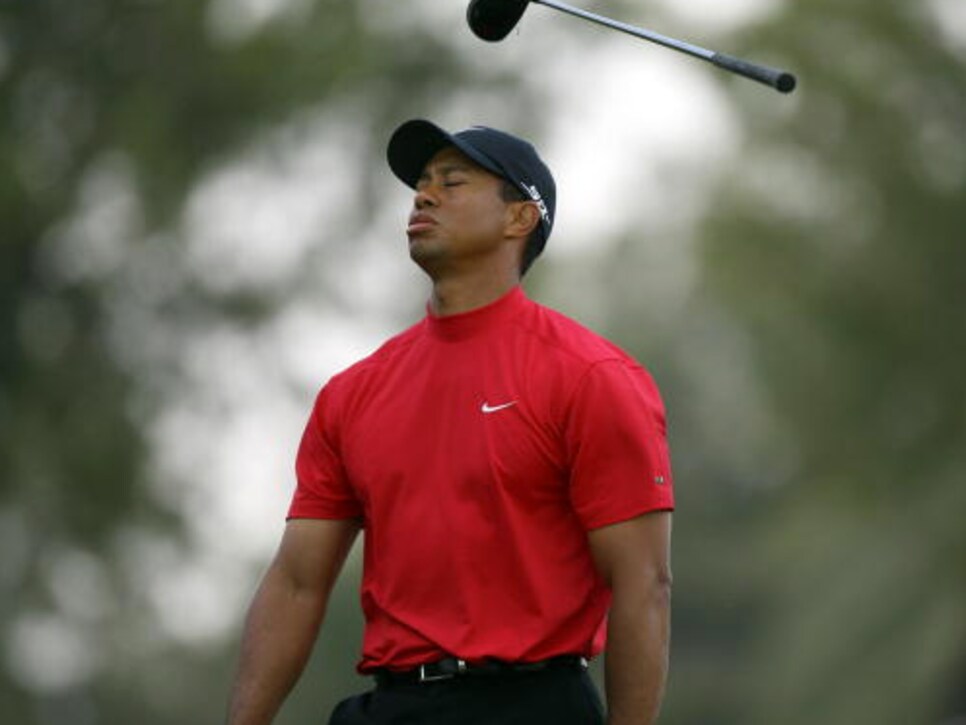 The closest golf has come to a genuine villain in the past decade is Tiger Woods. Extramarital affairs, a history of club-tossing and poor on-course behavior; a guarded, at times adversarial rapport with the press and public. All the ingredients for a disliked figure.
However, that attitude never manifested, at least universally. I was at Augusta National when Woods returned from that infamous Thanksgiving. Though Phil Mickelson, Fred Couples, even Anthony Kim received warmer receptions from the patrons, the response to the 14-time major winner wasn't cold. It was reserved, but respectful. Since, his treatment from galleries hasn't dipped.
Perhaps, to a certain generation, he was too charismatic, with so much emotional investment attached. Fans felt betrayed, perhaps angry, maybe even awkward. But few turned their back on Tiger; he remains one of the more popular faces in the game despite his waning performance.
In reality, a golfer would need to be so over-the-top offensive and unapologetic to truly garner enmity. We're talking blatant cheating, steroid allegations, spousal abuse, sexist/racist remarks. PGA Tour players are far from perfect, but you're not going to see that behavior from this group. It's a gentleman's game, which is why Reed's accusations have been amplified.
Nevertheless, the lack of a villain is a detriment to golf. A good-natured rivalry can be a catalyst for the sport, but when these battles are rooted in animosity and malice -- both from players and fans -- it becomes a must-see spectacle.
What made Star Wars satisfying is that Luke Skywalker, Han Solo and others were able to defeat Darth Vader. Better yet, The Empire Strikes Back -- often cited as the best movie in the franchise -- saw Vader win. It validated Vader's formidability, and made the pay-off of heroes Skywalker and Solo in Return of the Jedi all the more enjoyable.
Golf desperately wants to crown Spieth, Day and McIlroy as conquering heroes, to help champion a new post-Tiger generation into the game.
But to become a hero, a villain must be vanquished. And that role that is currently vacant.