The Loop
Does Fuzzy Zoeller owe John Daly $150 GRAND for turning 50?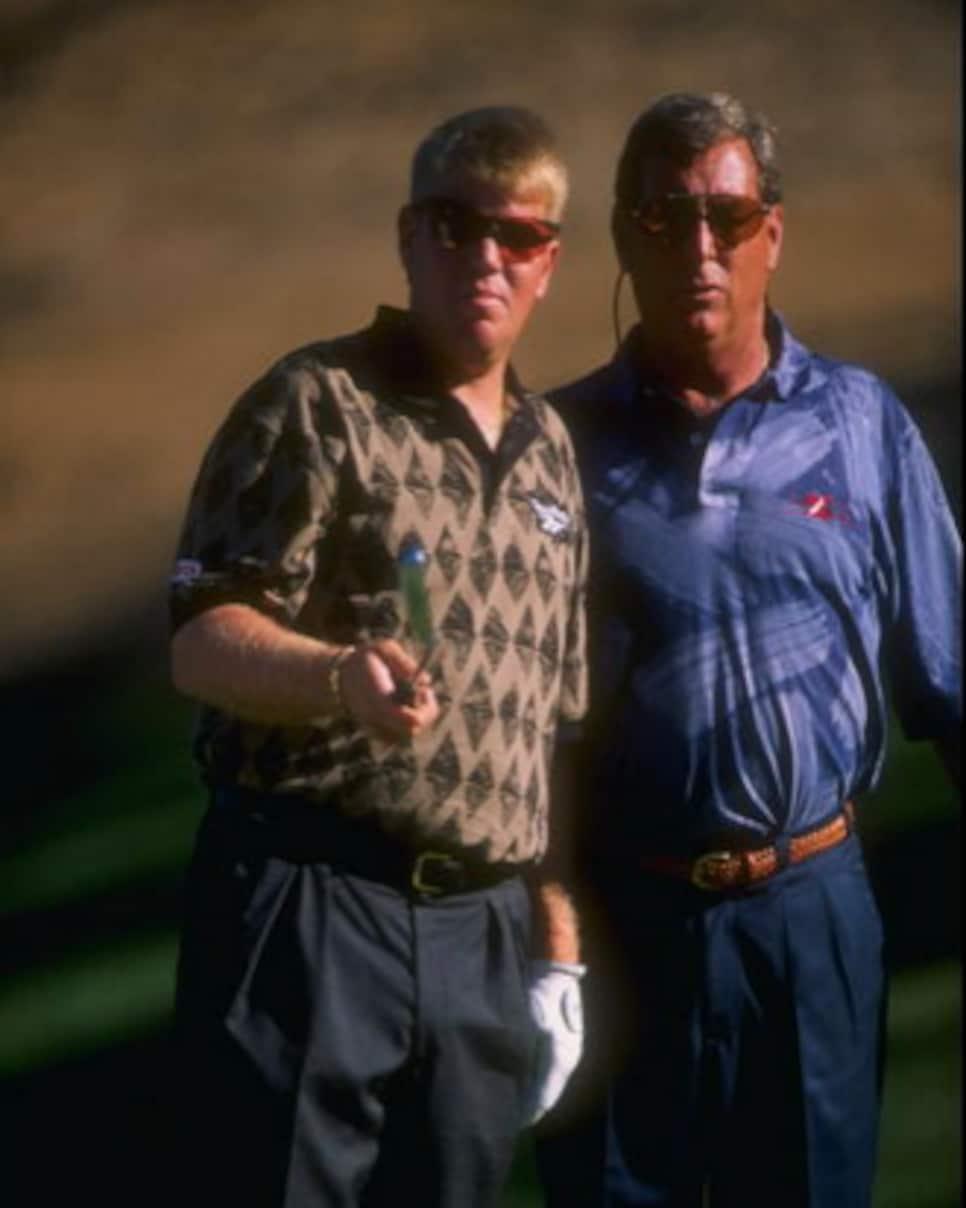 The next phase of John Daly's career begins next week with his PGA Tour Champions debut, but it seems like turning 50 on Thursday has already reaped him a nice paycheck. Apparently, Fuzzy Zoeller once bet Daly $150,000 that he wouldn't make it to the half-century mark. And now Daly is hoping to collect.
"Fuzzy's going to owe me 150 grand,'" Daly said ahead of his birthday. "I don't know if he remembers that bet or not, but I'll get that cash from him hopefully.'"
According to Daly, the bet took place at the Masters years ago after Daly and Zoeller stayed out all night partying. (Side note: Can it really be called a "bet"? What would Fuzzy have won if Daly died?) However, since they didn't properly shake on it, Daly says he's not holding his longtime buddy to paying up. Not in cash, at least.
"I'll just have him give me a free bottle of his vodka," Daly said. "That's about it."