The Loop
Derek Ernst explains why his stretch of mediocre golf was all part of the plan
Derek Ernst's victory at the 2013 Wells Fargo Championship was one of the most surprising wins in recent PGA Tour history. But don't be surprised by his ensuing slump. According to Ernst, it's all part of the plan.
After beating David Lynn in a playoff as the 1,207th-ranked golfer in the world at Quail Hollow, Ernst decided to take advantage of his newfound job security. No, he didn't get lazy. Instead, he got busy making sweeping changes.
"I knew I had that two‑year exemption so I was like, OK, I want to prepare myself for longevity out here on the tour," Ernst said in his Wednesday press conference as the defending champion. "I got a new agent, a trainer, I put on 20 pounds since I won last year, new swing coach, new caddie. I mean, I basically cleaned house with everything."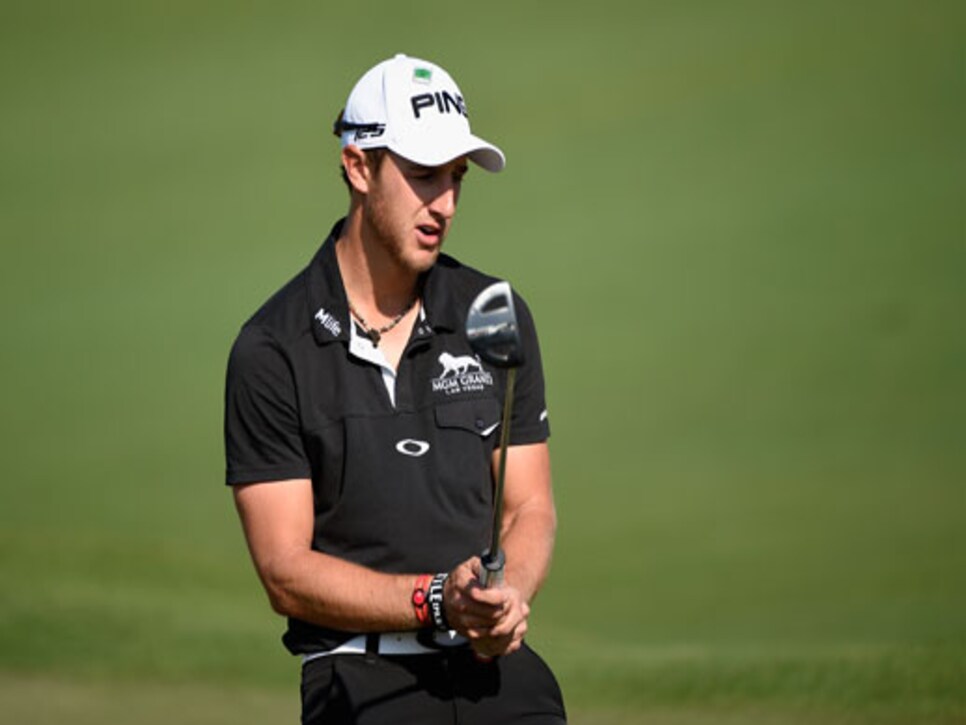 It seems like a risk to alter what worked so well -- even for one week -- in an effort to get better, but Ernst certainly isn't the first golfer to do that. He referenced Tiger Woods changing his swing from 2000 and he even sounded like the world No. 1 when he said, "You don't focus on the results; you focus on the process."
It's been a slow process. In 28 full-field events since, Ernst's T-33 at the Honda Classic in March is his best finish. He's missed the cut in 19 of those tournaments, but Ernst has stayed positive that his long-term plan will work -- especially once the UNLV product gets used to his new body.
"So since I added those 20 pounds it's ‑‑ my swing changed a little bit, my feel, my touch has change around the greens and I'm just getting into it again with, you know, getting comfortable with my body, basically," he said. "But it's been tough, you know.  It ain't gonna be easy.  I knew that going into it, but I've been working with my psychologist. This is what it is, you just gotta pull through."
With a guaranteed spot on the PGA Tour through the end of next season, Ernst remains an unusually patient 23-year-old. And this week, at least, he gets to enjoy returning to Quail Hollow as the defending champ -- even if the golf fans in Charlotte still have trouble identifying him.
"Everyone calls me David Ernst . . . it seems like I've had it five times this week," he said. "'Hey, David Ernst, great job,' 'No, David was the guy I played in the playoffs last year. I'm Derek!"