Day 3: Pure Your Short Game Shots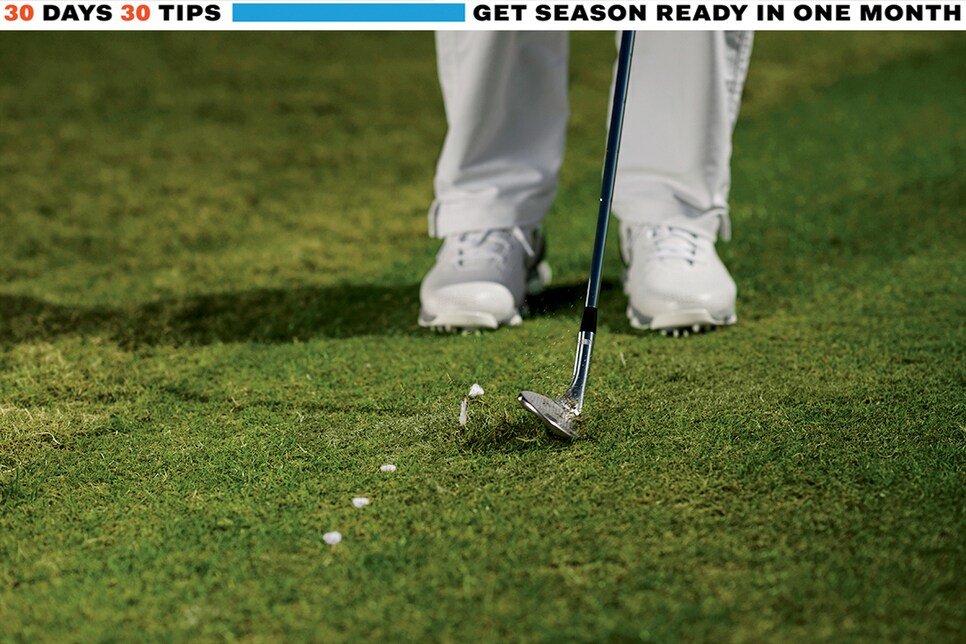 This skill is directly related to the one you learned yesterday: precision contact. In the short game, the king skill is getting your club to strike or brush the ground in a precise location – the place where you're looking. To find the feel of pure short-game contact, you're going to build a five-tee grid. Stick five tees in a row perpendicular to the target line, and leave just the heads of the tees sticking above the turf. From your standard chipping stance, make swings clipping the tops of the tees so that they either break or flip out of the ground (pictured). After you've dislodged all five tees, put five balls in a row and do the same drill, hitting real shots. Repeat this process for 15 minutes.
You are using an unsupported version of Internet Explorer. Please upgrade to Internet Explorer 11 or use a different web browser.