The Loop
David Feherty calls Dustin Johnson's penalty at Whistling Straits "one of the worst decisions" in golf history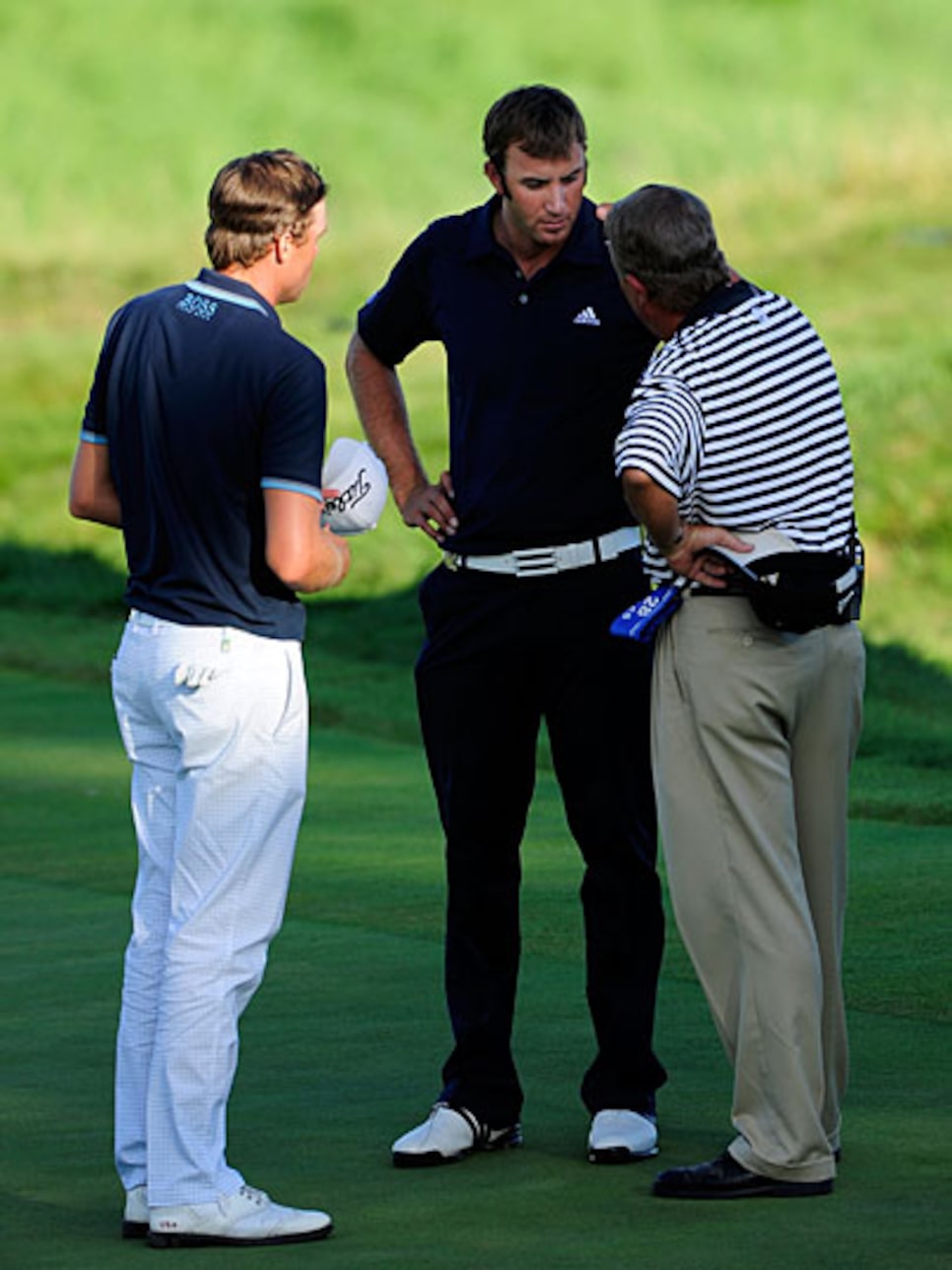 Stuart Franklin/Getty Images
Now that we're within 50 days of the Masters, you can expect major championship talk to crank up. Inevitably, that leads to Dustin Johnson talk, which in turn, becomes talk of DJ's disappointments in golf's four biggest events. But David Feherty, for one, is quick to defend Johnson, citing bad luck -- and a bad rules decision -- as the main culprits for the nine-time PGA Tour winner to still be looking for major No. 1.
"I think Dustin Johnson is magnificent," Feherty said during a NBC/Golf Channel conference call with reporters on Tuesday. "As a player, he's Weiskopf-like in a lot of ways. And he's been unlucky a couple of times, too, especially at the PGA Championship, Whistling Straits. I think one of the worst decisions in the history of major championship golf was penalizing him there."
Yep, we're still debating this.
As you recall, Johnson believed he was headed to a playoff in 2010 with eventual winner Martin Kaymer and Bubba Watson only to be informed he'd been penalized two shots for grounding his club in a bunker on the final hole of regulation. It was a gut-wrenching scene, but one, even Johnson took the blame for. Although the area he hit his approach shot from looked very little like a bunker, players had been reminded all week that any sandy area on the course would play as one.
If you want to argue that local rule, go ahead. But the decision was pretty clear cut. Johnson touched the sandy ground with his club before he hit his shot. It's easy to think about how differently DJ would be viewed as a player had he not been penalized and had he won his first major way back then, but he was. And nearly six years later, he's still without a major. Not that Feherty thinks things will stay that way.
"But he's got so much talent and has got so much time left," Feherty went on. "I think that and his attitude is wonderful as well. He's one of those guys that just it seems to run off his back. I have no doubts about Dustin Johnson that he's going to win and win big tournaments, majors."
Brandel Chamblee took it a step farther:
"I think he's on a Hall of Fame trajectory," Chamblee said of the 31-year-old.
Maybe so, but Johnson is going to have to flip the script at the majors at some point for that to happen. The good news is he only has to wait 50 more days for his next chance.