News
Dave Anderson, Pulitzer Prize winner and Golf Digest contributing writer, has died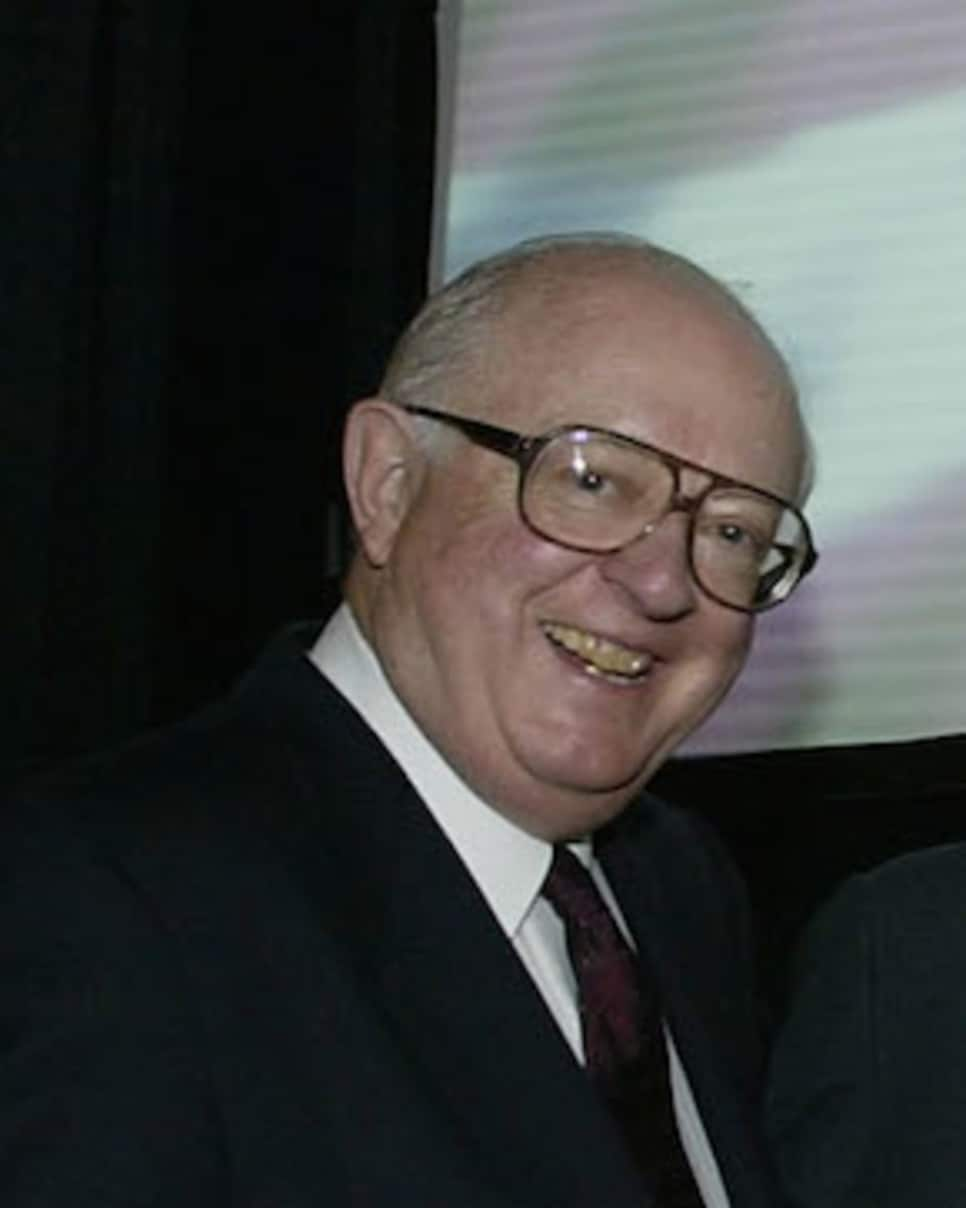 Dave Anderson, a Pulitzer Prize-winning sports columnist with the New York Times and a long-time contributing writer at Golf Digest, has died. He was 89.
Anderson had a passion for golf, playing it and writing about it. It was after covering the Masters and before playing a round of golf that he learned that he had won the Pulitzer Prize for commentary.
It was in 1981, when Tom Watson defeated Jack Nicklaus and Greg Norman by two strokes. The next day, Anderson headed to Greenville, S.C., to play a round of golf with a friend and fellow sports writer, Dan Foster.
"When I pulled into the parking lot at the course, Foster was waiting to tell me to call my office," Anderson wrote here. "No newspaper writer likes to hear those words 'call your office.' I called my sports editor, Joe Vecchione, who told me they had me on a 2 o'clock plane for New York and to be in (executive editor) Abe Rosenthal's office at 5. I said 'tell me, Joe, why?'
"Finally he said, 'You just won the Pulitzer Prize for distinguished commentary.'
"I thought to myself 'the same category Russell Baker [a Times columnist] won.' Not bad."
It was not the last award he would win.
He received the Red Smith Award from the Associated Press Sports Editors Association for contributions to sports journalism in 1994, the Dick Schaap Award in 2005 for outstanding journalism, was inducted into the National Sports Writers and Sportscasters Hall of Fame in 1990, and in 2014 became the fourth recipient of the PEN/ESPN Lifetime Achievement Award for Literary Sports Writing.
"I put that right on the same level as the Pulitzer Prize," Anderson told Golf Digest of the latter award, citing the fact that the three previous winners — Roger Angell, Golf Digest's Dan Jenkins and Frank Deford — were "three of my great heroes in life."
"Learn first to pronounce his name properly. Severiano Ballesteros. It's not that difficult. Think of castanets clicking. Sev-uh-ree-AWN-oh BAL-uh-STAIR-ohs. But if his first name is too elusive, just make it Seve. That's 'Sevvy' as in heavy — and this young Spaniard is going to leave a heavy impression on golf."
He did. And so did Anderson.