European Tour
Daniel Gavins' 'life-changing' victory a surprise to all, including himself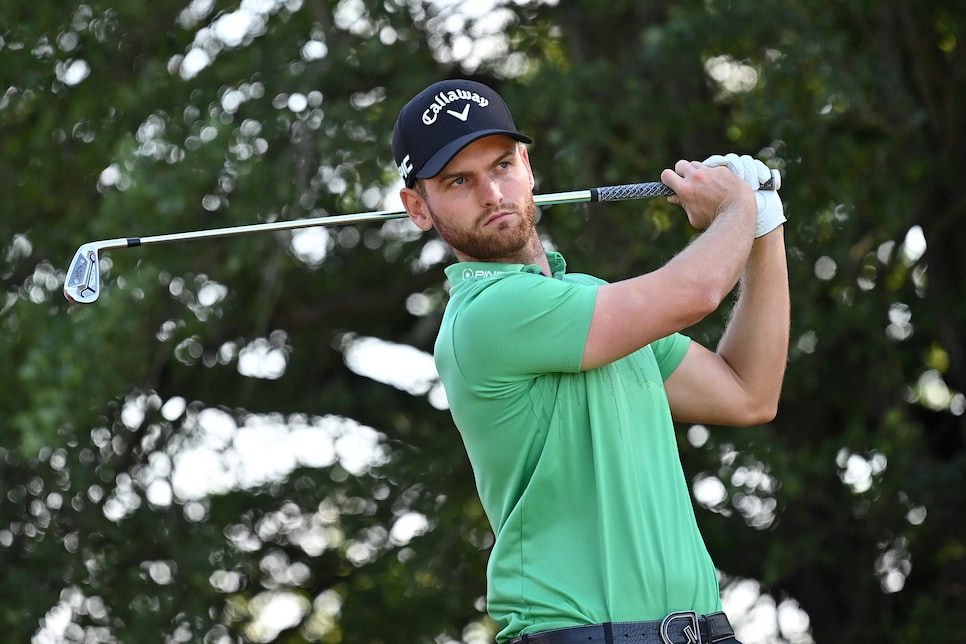 Comprising three concurrent events for men, women and those with disabilities, the mantra propounded by the grandly-titled ISPS Handa World Invitational at Galgorm Castle & Massereene in Northern Ireland was simple: "inclusion for all." But, at least as far as the European Tour version is concerned, "life-changing" might have been more appropriate. Recording what was also his first top 10, Daniel Gavins is suddenly a winner on the Old World circuit.
Finishing more than an hour before those seemingly more likely to claim the title, the 30-year old Englishman's closing bogey-free 65 took him to 13-under par and set a target that appeared to be, at first glance, at least one-shot light of ultimate victory.
Think again. Almost as soon as Gavins holed out on the 18th green, just about everyone in contention began to make mistakes. New Zealander Daniel Hillier's bogeys at 16 and 17 saw him come up two shots shy of the leader in the clubhouse. Jordan Smith played the last eight holes in three-over and also finished two back. Masahiro Kawamura arrived on the 18th tee needing a birdie to tie — and made bogey.
Which is perhaps not too surprising. With competition from the Olympics in Japan and next week's World Golf Championship in the United States, the quality/depth of the field suffered. Only five of the 41 men who played all four rounds started the week ranked inside the world's top 200; as many as 22 were outside the top 400.
Still, of those who will walk away disappointed, eventual runner-up David Horsey will perhaps have most to reflect on. Four times a winner on the European Tour — the last in 2015 — the Englishman hit three wild and costly drives over the last eight holes. He found hazards with the first two, costing him three shots to par, but it was the third off the final tee that proved most crucial. Suffice to say the ball was never found, although Horsey did make birdie with his second ball to at least clinch second place on 268, 12-under par.
Which left the new champion to reflect on a turn of events that has suddenly transformed his life. While he arrived in decent form and on the back of two top 10s on the Challenge Tour, two previous visits to the European Tour in 2016 and 2019 produced only frustration and speedy returns to the lower reaches of the professional game. Indeed, Gavins spent 2018 competing on the third-division EuroPro Tour. Not surprisingly, he was rendered almost speechless, his thoughts all over the place, after watching Horsey's last despairing effort to tie finish wide of the flag on the par-5 18th.
"I can't believe this," he said. "I was seven-shots back going into the last round so my aim was just to play a solid round. I really don't know what to say. I was a little nervous going out. So all I was really trying to do was shoot as low as I could. I didn't really think i had a chance to win. Which maybe put me under a bit less pressure. This hasn't really sunk in yet. It's just an amazing day. I was actually going to take this week off because I have a lot of Challenge Tour events coming up."
Those events will still take place. But Daniel Gavins won't be there. Suddenly, he has somewhere else to play for at least the next 16 months.