The Loop
Dabo Swinney was once kicked out of Augusta National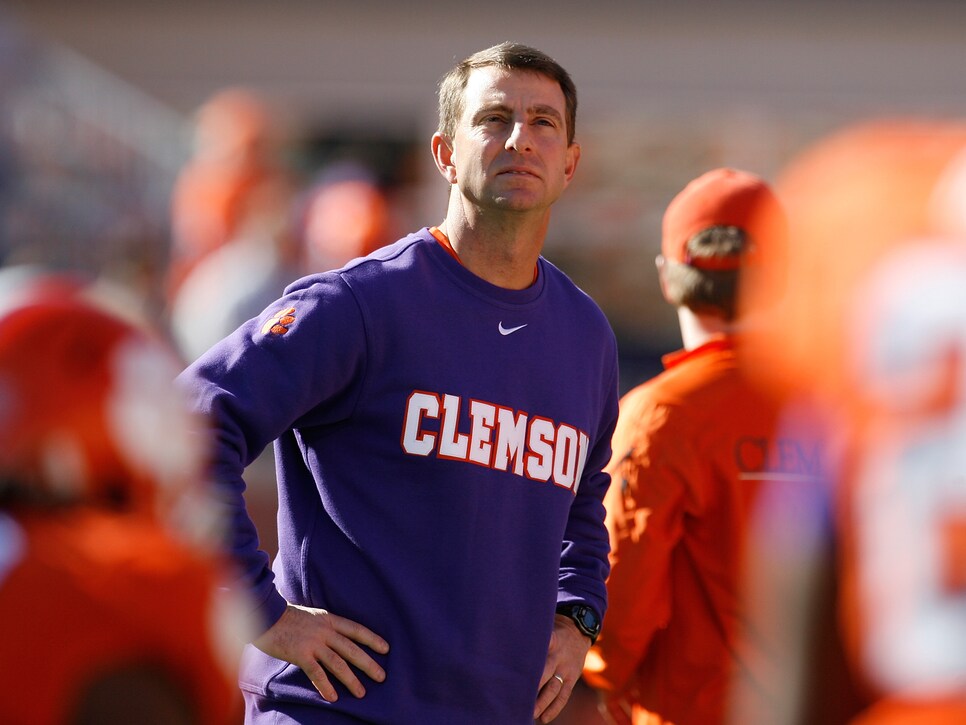 College football is king in the south. This endearment can be seen at Augusta National, where coaches like Lou Holtz and Steve Spurrier often make their presence known.
Clemson coach Dabo Swinney, fresh off an appearance in the National Championship game last season, tees it up at Augusta once or so a year. But according to the head man of the Tigers, his relationship with the famed club got off to a rocky start.
In an interview with the Augusta Chronicle, Swinney remembers his first time in town. On a recruiting visit as an assistant coach, Swinney stumbled upon Magnolia Lane. A big fan of the Masters, he decided to drive up and take a few pictures.
One problem: He blew past the front gate, a notion that didn't sit well with the security guard who chased after Swinney.
"So I stop and he says, 'What in the world are you doing?'" recalls Swinney. "I say, 'I'm just coming to take a few pictures.' He said, 'No, no, no, I don't think so.' " Swinney was promptly escorted out.
Luckily for Swinney, the incident wasn't remembered when he was invited to play Augusta National 13 years later.
"I pulled up to that very same guard gate and the man said, 'Hey there, come on in!' " Swinney says. "I thought, 'Boy, I've come a long way since being chased out of here.' "