Equipment
Cutter CTR-1 wedge takes a different approach to solve the same old problems with our short games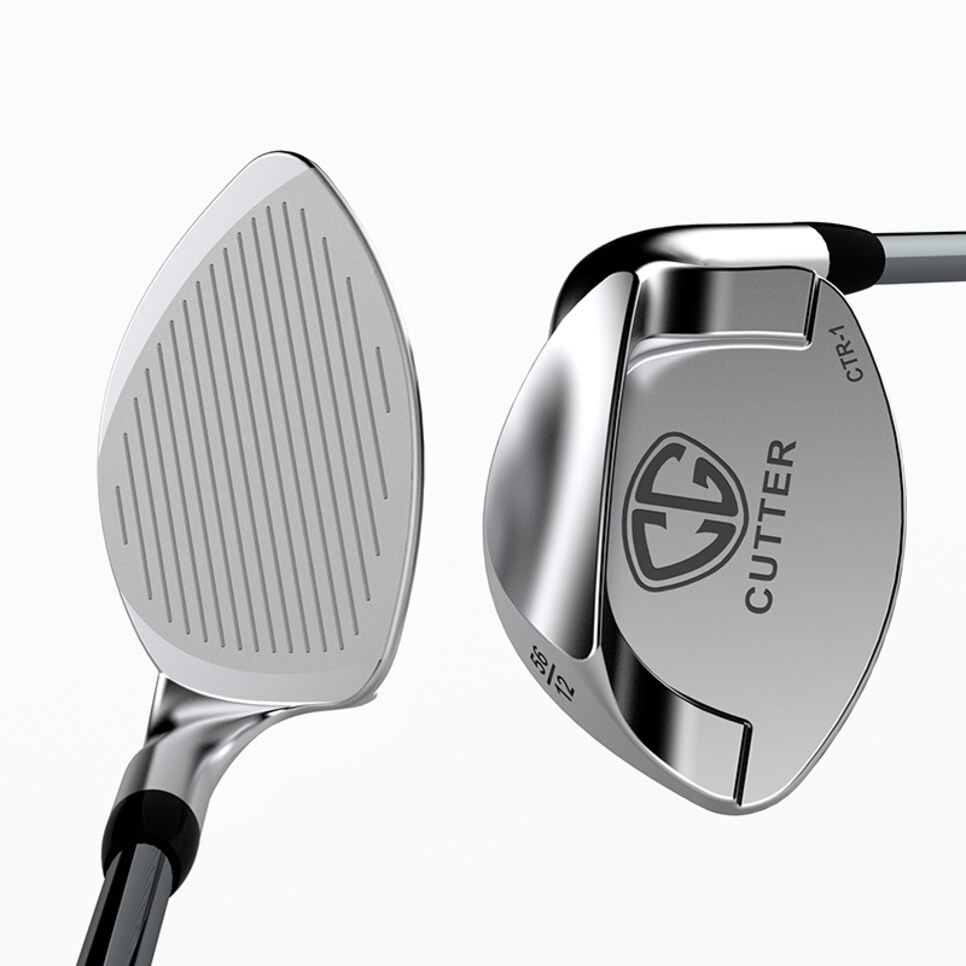 Frustration has been the inspiration for golf inventions for all the centuries the game has been played, from the rut iron of the 1830s to Gene Sarazaen's extended flange that created the sand wedge in the 1930s to Karsten Solheim's more forgiving putters of half a century ago to the oversized drivers still being perfected today. Whether the distinctive Cutter CTR-1 wedge will be that historically significant in golf's cavalcade of inventions remains to be seen. Its inspiration, though, is right in line with the history of golf innovation.
But the frustration that was the inspiration for inventor Dickie Walsh's CTR-1 started with others. "I could see people getting to the point where they were throwing their wedges into a pond," Walsh said. "I was seeing what people do and it's so fundamentally wrong. So part of what I wanted to do with this wedge was to almost help counteract some of that fundamentally bad technique."
Walsh, who is a business executive and neither teaches golf nor had he designed a golf club before, refashioned the shape of the traditional wedge with a dramatically curved sole design. The idea hit him as he was watching Tom Watson backhand wedge while stymied against a tree. "I wondered how he did that, and I saw how that almost v-shape of the toe of the wedge cut through the grass. I started messing around with some clay in my daughter's room one night and that's where the 'aha' moment hit me."
According to Walsh, the CTR-1's extreme heel and toe relief on the sole is designed to release the wedge's leading edge by about two-thirds. Also, unlike most wedge and iron designs, the face is nearly symmetrical
Walsh worked with veteran independent club designer Jeff Sheets on his design, which also includes parallel bars on the back of the wedge framing the heel and toe in an almost horseshoe shape. Those bars are designed to stabilize the head for less twisting both on an off-center hit and to make it more resistant to the player twisting the club open during the stroke.
"Regardless of grip pressure, when the clubface opens and twists, that's a very bad thing for a lot of high-handicap players," Walsh said, who said he still wanted his design to not be limited as a wedge of last resort. "The goal is to have this help the players with poor technique, but doesn't inhibit the players with good technique. I really wanted to design a confidence builder."
The Cutter CTR-1 is available in 52-, 56- and 58-degree lofts ($130).