News
Experts maintain golf not advisable for anyone who's recently tested positive for COVID—even if they own the golf course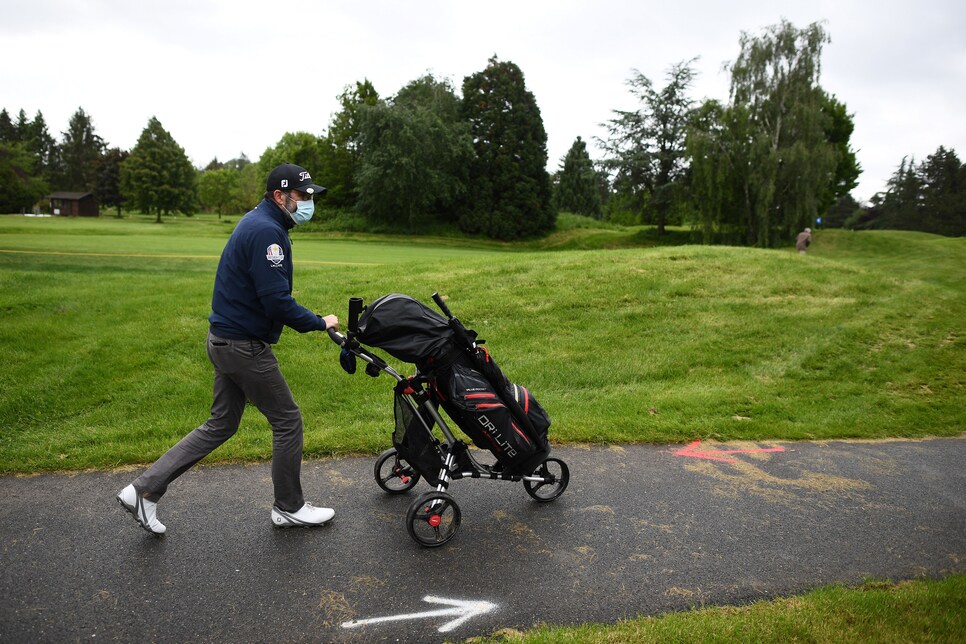 Since the outset of the coronavirus pandemic, infectious disease experts have agreed golf is a relatively safe activity given the expanse of the setting and the ease with which golfers can social distance. But those experts also remain adamant on one point: If you've tested positive for COVID-19, or even are just showing possible symptoms, you should stay away.
"I advise golf courses and the first thing I tell them is if you have an active case of COVID-19, don't come because you can't be around people you could possibly infect," said Dr. Amesh Adalja, Senior Scholar at the Johns Hopkins University Center for Health Security, who focuses on emerging infectious diseases.
The news of President Trump's positive test for the coronavirus Friday morning presents a unique scenario, however. Although the President said he and First Lady Melania Trump, who also tested positive, will begin their quarantine immediately, Mrs. Trump said that the couple was "feeling good." The president, who is reportedly experiencing mild "coldlike symptoms" has made no indication that he would play golf during this period. But the fact that he owns several golf courses and could have inordinate control of the setting and who he comes into contact with raises at least the question of whether golf could be part of his self-isolation. On the surface, Dr. Adalja said, it could be perceived as no different than someone "walking in their own yard."
But even then, Dr. Adalja said, this is a flawed argument. "The President would touch things at the course and there'd need to be other people around like Secret Service who would be put at risk," he said.
Additionally, Dr. Adalja said, there are the optics to consider. "The reason why we have the spread of the virus is because people who don't know they're sick or know they're sick but are feeling well enough are going out and doing things," he said. "The important message is when you have a positive test people need to self-isolate. If everyone did that we'd have a different pandemic."