News
Court documents show Phil Mickelson once paid a $2 million gambling debt to Billy Walters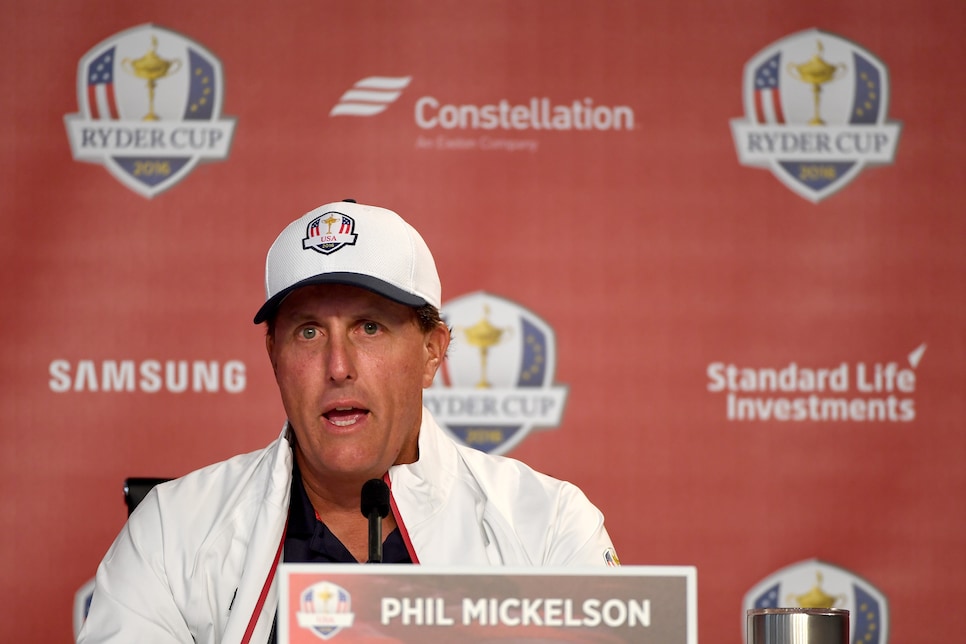 Phil Mickelson said last week he won't be called as a witness in the ongoing insider trading case against Billy Walters. But that hasn't kept the five-time major champ's name from being called in court this week.
According to a report in the [New York Post],(http://nypost.com/2017/03/30/phil-mickelson-once-spent-nearly-2m-to-pay-off-a-gambling-debt/) documents presented in court showed Mickelson paid $1.95 million in gambling debts to Walters in Sept. 2012.
"Mr. Mickelson owed similar debt to Mr. Walters in the past," prosecutor Brooke Cucinella told the jury.
Walters, a legendary Las Vegas gambler and golf buddy of Mickelson, stands accused of making $43 million on inside-trading tips received by Tom C. Davis, the former chairman of Dean Foods Co. Mickelson made nearly $1 million in trades involving Dean Foods after receiving information by Walters, but regulators didn't charge him with any crime. The new documents showed Mickelson paid off his debt to Walters a few months after making the stock trades in question.
Mickelson paid back the money he made off those stock trades plus interest last May. He was named a "relief defendant" by the Securities and Exchange Commission, but earlier this week, Bloomberg News reported Mickelson won't be called to testify because he would invoke his Fifth Amendment right against self-incrimination.