The Loop
Counting Down Best of Buddies-Trip Destinations. No. 8: Scottsdale
If I were planning a buddies trip to Scottsdale, I'd go during the week of the Waste Management Phoenix Open (Jan. 28-Feb. 3). Often referred to as "the greatest show on grass," some would argue it's an astounding display of assets. Pack sunscreen (and a neck brace).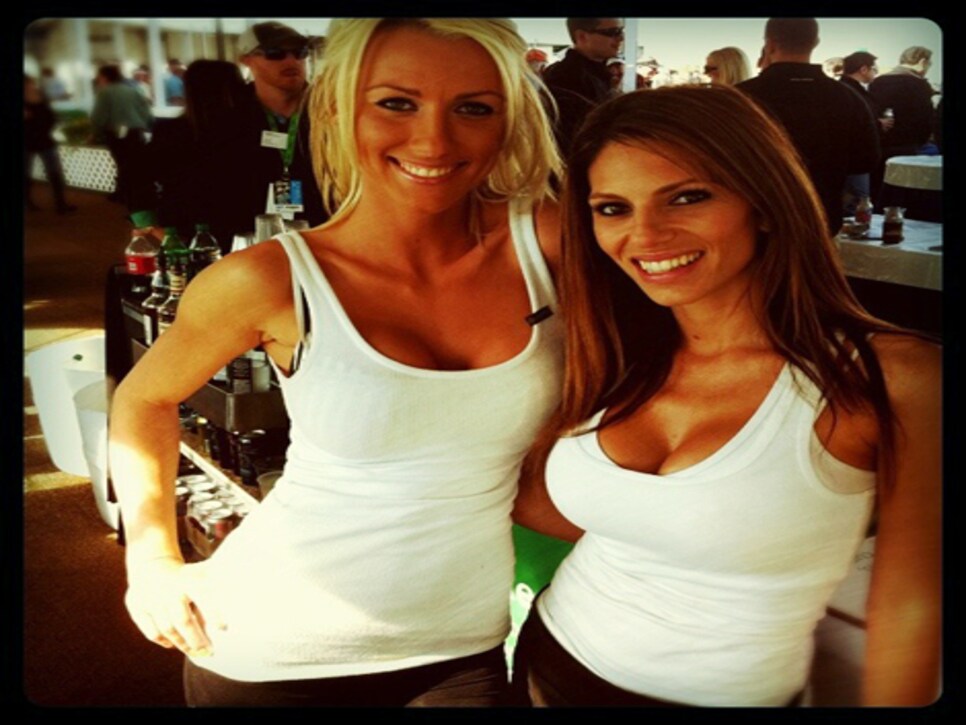 If you followed my experience there last February ("Golf Can Be Cool"), you know how much I enjoyed the ancillary activities surrounding the Skybox Village overlooking the par-3 16th hole and the post-tournament concerts across the street at the Birds Nest.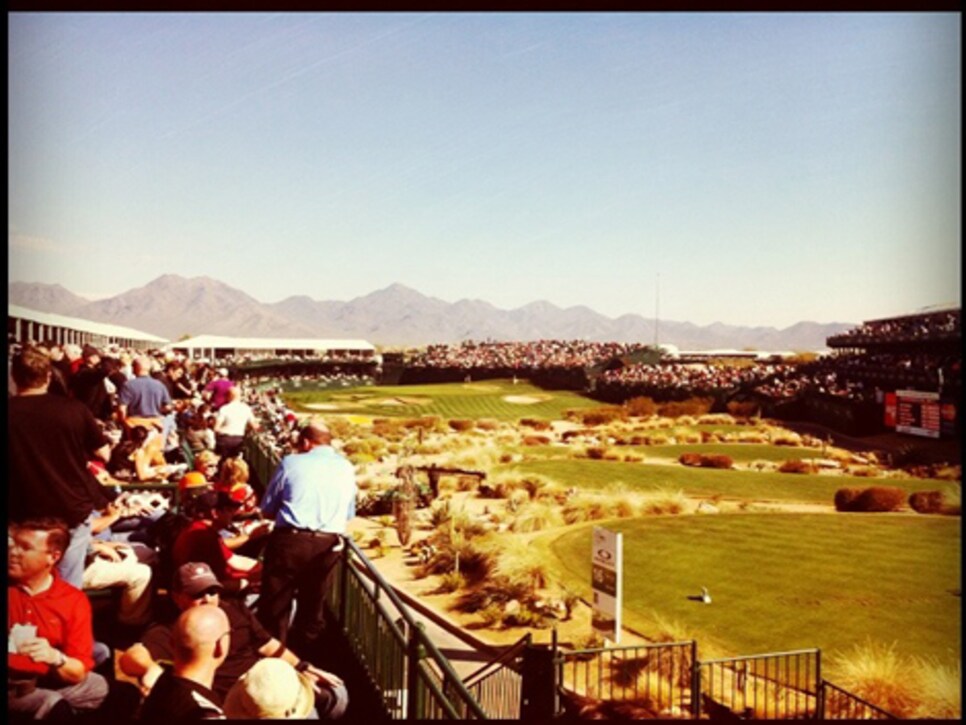 It was the rare case of something living up to the hype. Not unlike Vegas during the first week of March Madness, once you've been, you'll want to run it right back.
Although my trip to Scottsdale in 2012 wasn't a buddies trip to play golf, it could have been—and probably should have been.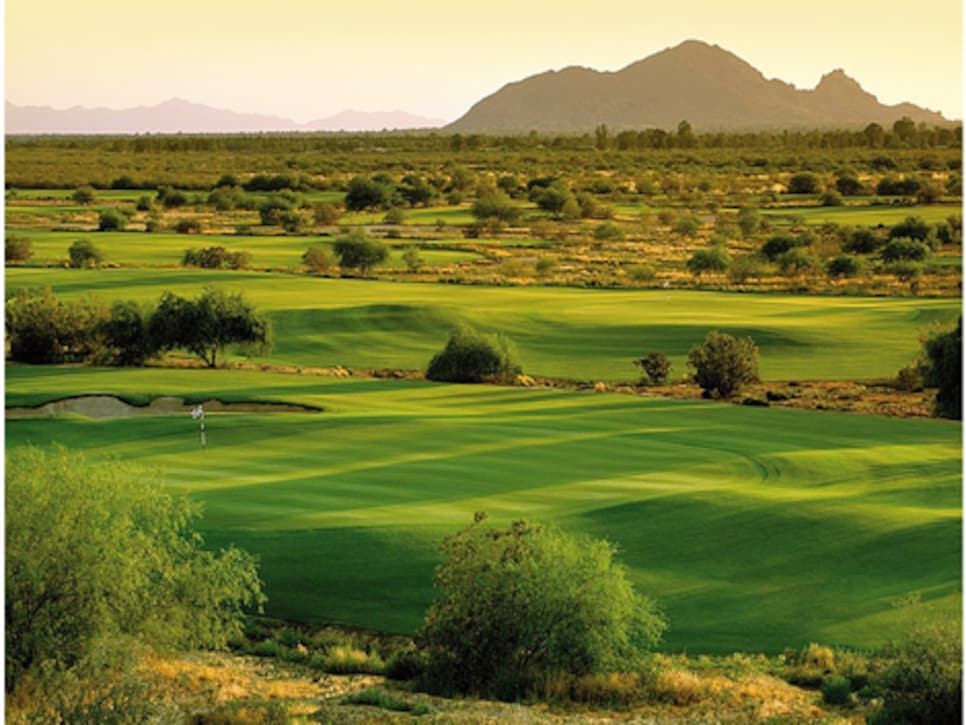 I stayed at the Talking Stick Resort, which has a youthful vibe and opened less than three years ago, so it still has the general feel of clean. There's a big pool for hot afternoons and a sprawling casino for late-night wagering. The two golf courses on the property were designed by Bill Coore and Ben Crenshaw, so they're both good, but if I had to pick one, I'd play the North (pictured above).
For two more rounds, I'd play both courses at We-Ko-Pa. I prefer Saguaro over Cholla. (The common theme of the golf: fair, fun and relatively affordable desert courses with no houses lining the fairways.)
Because Saturday crowds at the Phoenix Open exceed 100,000 (attendance was 173,210 on Saturday in 2012), here's my recommended itinerary:
Arrive Wednesday afternoon of tournament week, and play Talking Stick's South Course as a warm up. I'd play the North on Thursday morning before heading out to the tournament in the afternoon. (There are shuttles from Talking Stick to TPC Scottsdale, where the tournament is played. Catching a cab back was never a problem.)
Anticipate staying out late Thursday night, so don't schedule golf for Friday morning and, instead, enjoy one more day at the tournament on Friday afternoon. After that, I'd go to the concert at the Birds Nest.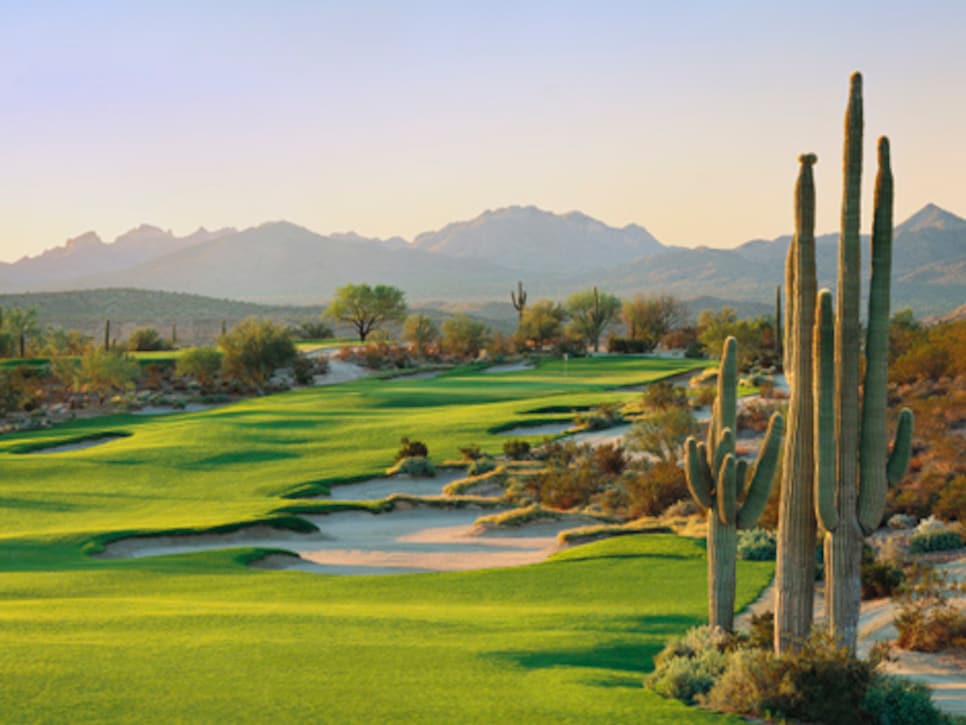 Wake up late Saturday morning and play We-Ko-Pa Saguaro (pictured above) in the afternoon. Then, after one last BIG night in Scottsdale, I'd fly home Sunday.
One drawback to a Scottsdale buddies golf trip during the Waste Management Phoenix Open is that you can't play TPC Scottsdale Stadium. Any other time, the Stadium course is a lot of fun and worth considering, even with its $299 green fee. The Champions course across the street is decent, but after playing it once, I don't feel the need to go back.
On Twitter yesterday, I asked followers where they'd stay and play in Scottsdale. Talking Stick, TPC Scottsdale Stadium and We-Ko-Pa were popular golf picks. So were both courses at Grayhawk,Troon North and Boulders South.
Their top lodging choices were the W Hotel, Fairmont Princess or renting a house. If you're on a tight budget,@dbomaha suggests staying at the Gainey Suites.
Scottsdale is a second home to a lot of avid golfers. After a trip to all that is Waste Management, you'll know why.