News
Could Brooke Henderson Be Canada's Best Golfer Ever?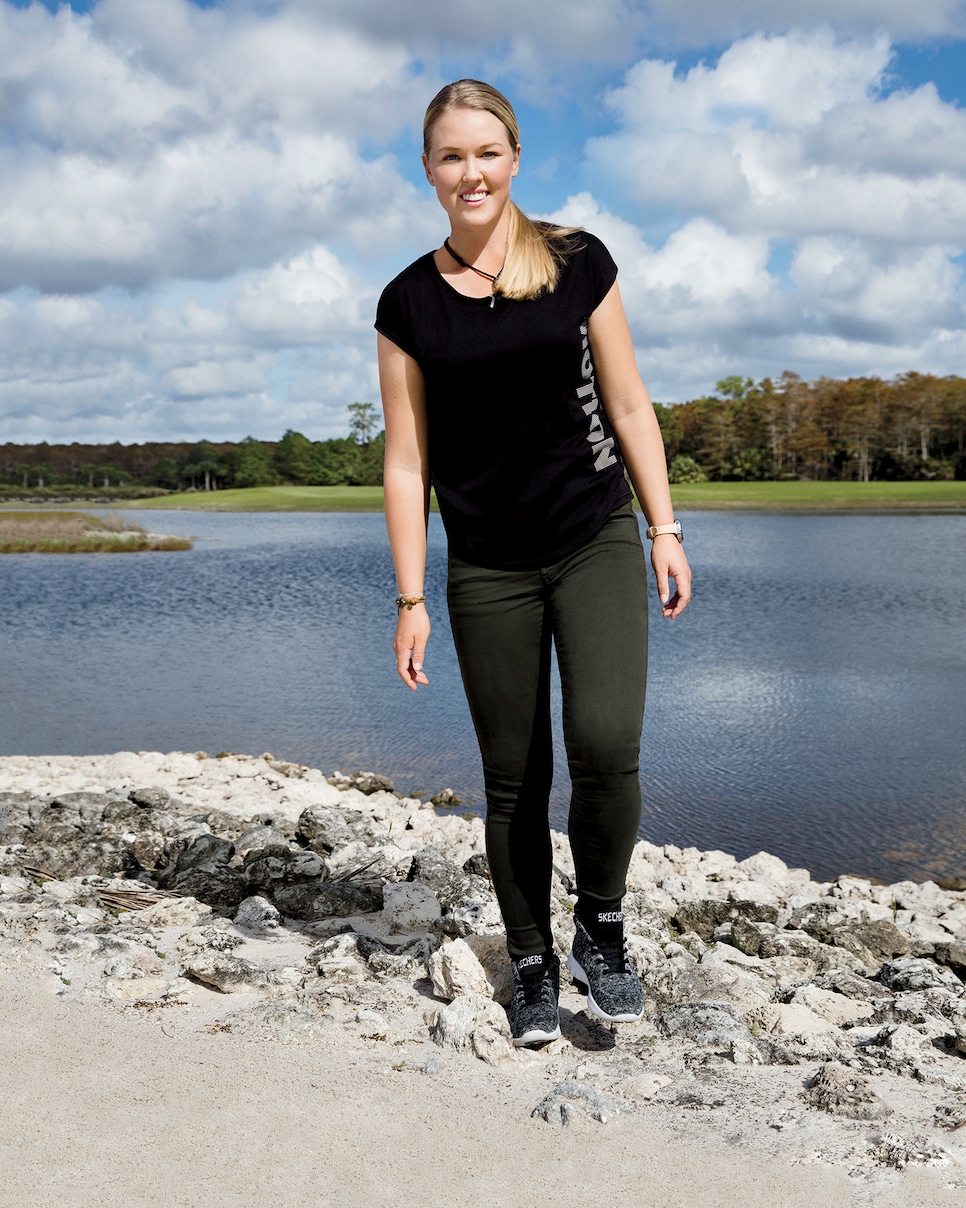 She hasn't had her driver's license for long, but Brooke Henderson, 19, already has logged time on a greens roller and a vehicle that smooths bunker sand. She test-drove both at her winter practice site, The Golf Lodge at the Quarry in Naples, Fla., courtesy of superintendent Rodney Whisman. What's next to drive? Maybe a hockey Zamboni?
That would make sense: Before becoming one of the world's top-10 women's golfers, Brooke played goalie on the Canadian national girls' junior hockey team at age 14. Her father, Dave, played at the University of Toronto and once appeared in a 7Up commercial with Wayne Gretzky. Dad also was a decent golfer and passed on his knowledge of the game to Brooke and her older sister, Brittany.
Brittany played on the mini-tours before taking over as Brooke's full-time caddie this season. As for Brooke, in between operating those maintenance vehicles, we caught up with her about the amazing start to her professional career.
You're just a teenager, but you've already won three times on the LPGA Tour, including a major, represented Canada in the Olympics and are closing in on $2 million in earnings. Did you see this coming?
I won my first professional tournament when I was 14 and made the cut in six of eight LPGA tournaments before I even turned pro, so I felt like I could do this. I had big goals going into this year, including being top 10 in the world. I don't feel like I exceeded them. I met my goals.
You have a very long backswing, like Canadian long-drive champion Jamie Sadlowski.
I played with Jamie in the CVS Health Charity Classic for two days last year and really watched what he does. His swing is unconventional, but he's so strong. It reminded me to swing the club the way I want to. I'd say I swing, pretty much, as hard as I can. Jamie was a hockey player like me, too.
What's it like to be a goalie?
They say you have to be a little bit crazy. You're either the hero or no one wants to talk to you after a game. It was a great way to learn to deal with pressure.
Ever score a goal?
No. [Sighs.]
'I'm a feel player. I do a lot of things you don't normally see.'
Your father says you rarely work on mechanics. What's the secret?
I'm a feel player. I do a lot of things you don't normally see. I hover the club at address. I grip down a lot. My backswing is long. But it works for me. I think standing in goal all that time made my legs stronger, too, and that helps me hit the ball farther.
You played in 31 tournaments last year. Are you a golf junkie?
Yes. It's not all golf, but it's close.
Worried about burnout?
Well, I once had back-to-back hockey games where the first one went eight periods and the second one went nine. Now that's exhausting.
Why are you so driven?
I credit my sister for that. She's six years older than me and is a great golfer. I watched what she did and was always chasing after her. She paved a path for me.
Worst Canadian stereotypes?
One person I met seriously thought we had sled dogs, and that some people live in igloos. Best stereotype? Canadians are very nice.