Equipment
Cobra Golf's F-Max Superlite woods and irons designed to make the game easy . . . for anyone
When designing clubs for those who need some help, light and easy to hit are two key design elements. Cobra Golf has addressed both traits in its new line of F-Max Superlite drivers, fairway woods and irons for both men and women.
"Club speed comes from club weights and swing weights that are much lighter and our drivers and even our irons are more forgiving," says Jose Miraflor, vice president of marketing and product creation at Cobra Golf. "The driver MOI is at 5,000 heel to toe, so it is our most forgiving driver by far."
Now, as in most golf club designs, to achieve one thing you have to trade off another. Miraflor explains that things such lowering spin via center of gravity location and aerodynamics are two things this player type can't really take advantage of, so the best thing you can do is make a lightweight club they can swing easier with high MOI to improve the mishits they're going to have.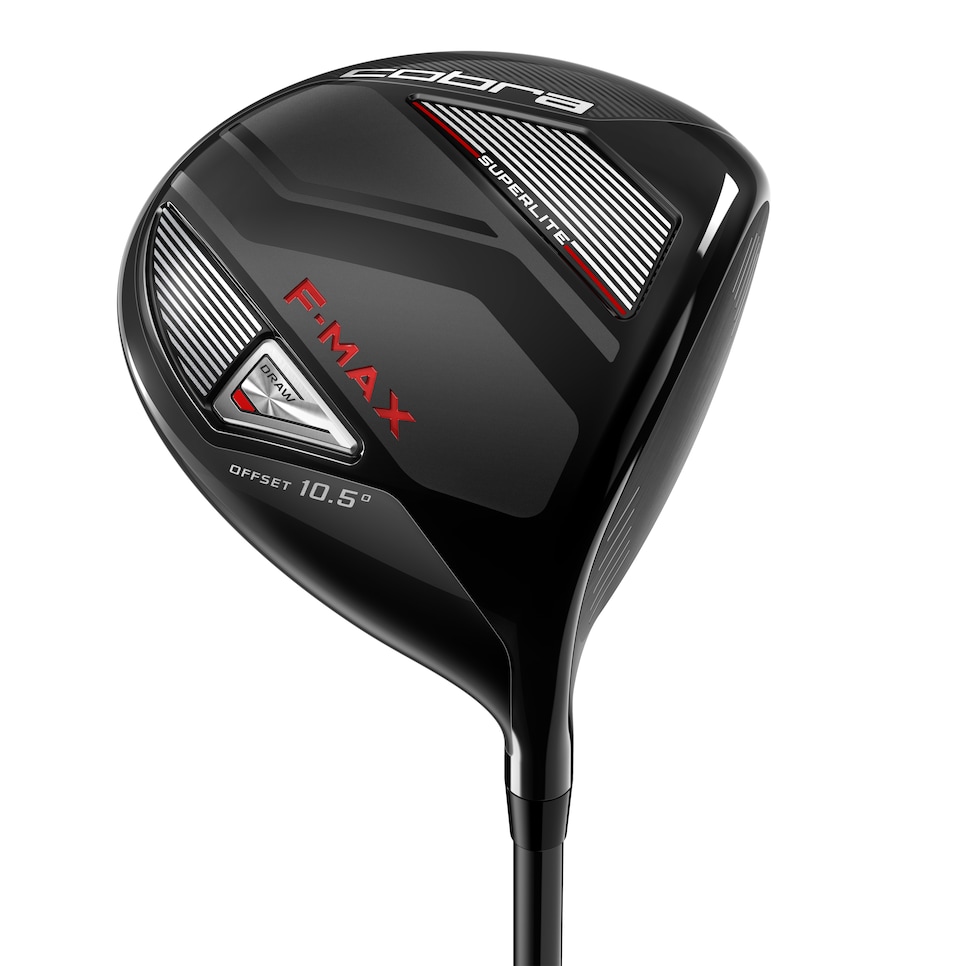 The F-Max Superlite drivers have been re-engineered with a clubhead that is 6 grams lighter, making it Cobra's lightest driver head weight to date. Further weight savings come from a shaft that is 5 grams lighter and a 7-gram lighter Lamkin REL 360 grip. All told, the 18 grams in savings bring the overall club weight down to 287 grams. The drivers are available in straight-neck and offset hosels (Miraflor noted that 85 percent of FMax driver sales were offset) also utilize a center of gravity positioned toward the back and heel of the club. This promotes an anti-slice bias with higher launch, something slower swingers need.
"These clubs are aimed at people who need help with launch, creating spin, creating speed," Miraflor said. "With slower swing speeds, improving launch is where you get your most distance increase. Spin doesn't have a huge effect on it at all."
Like the drivers, the fairway woods and hybrids utilize weight savings to help increase speed along with a 455 high-strength steel face insert for improved face flexing and more distance. A low-profile, shallow face design on the fairway woods makes getting shots off the turf airborne easier.
The F-Max Superlite irons use the same basis as the woods: lighter clubhead, shaft and grip (totaling 16 grams). Irons, however, are more precise instruments so attention to detail was paid to areas such as hosel length: shorter in the long irons (for a lower center of gravity that assist launch) and longer in the short irons (for a higher center of gravity that promotes a lower, more controllable flight). The offset also progresses throughout the set, with more in the long irons and transitioning to less in the short irons.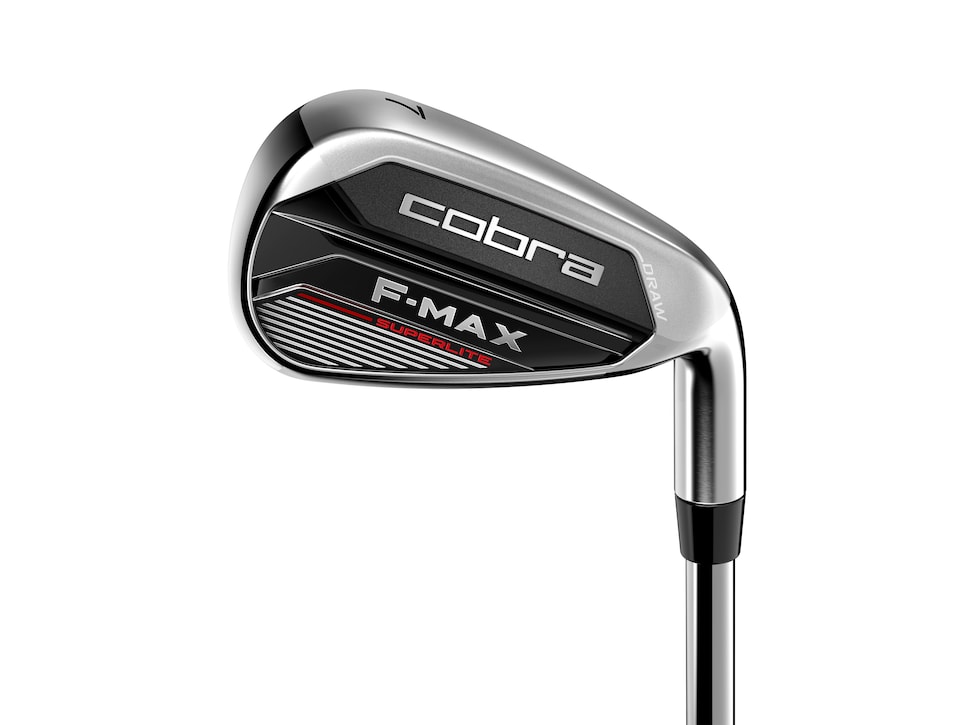 The company also used some of its knowledge from working on its One Length irons, where it has seen that having a lie angle that is a bit more upright in the longer irons can help with keeping those clubs square at impact rather than the ball going right on the 4-iron through 6-iron.
The Cobra F-Max driver ($299) will be offered in 9.5-, 10.5- and 11.5-degree lofts (11.5 and 15 degrees for women) in both straight neck and offset versions. The fairway woods ($199) come in 16-, 20- and 23-degree lofts (19, 23 and 27 for women), while the hybrids ($179) are offered in 19-, 22-, 25-, 28- and 31 degrees (23.5, 26.5, 29.5 and 32.5 degrees for women). Left-handed models are available with fewer loft options. The irons cost $599 in steel for men and $699 for a graphite-shafted combo set for men and women that includes hybrids. Complete sets that include a full-feature cart bag are available for $1,199. All the new products are in stores on Oct. 5.