The Loop
Cleveland offering new alignment trick in latest putters
You may think good putting is about creating a good roll on the ball, and while that's certainly an important aspect, the best roll won't matter much if you don't know where you're aiming.
Well, the design team at Cleveland Golf thinks you've probably been aiming wrong. And, worse yet, it's not your fault, it's your putter's.
The problem, says Cleveland's Global Brand Manager Adam Sheldon, is that most alignment features on putters only work if your eyes are in a certain position. "We saw that if you raise the sight line directly in line with the middle of the ball, it fits all eye positions," Sheldon says.
Cleveland's latest solution to that problem is the TFI 2135 blade putters, which feature an alignment line that's 21.35 millimeters above the ground. That distance is equal to the center of the ball, which Cleveland engineers have determined better helps golfers visualize where the putter is aimed regardless of whether their eyes are inside the line, over top of the line or outside the line. A golf ball is 1.68 inches in diameter, or 42.7 millimeters.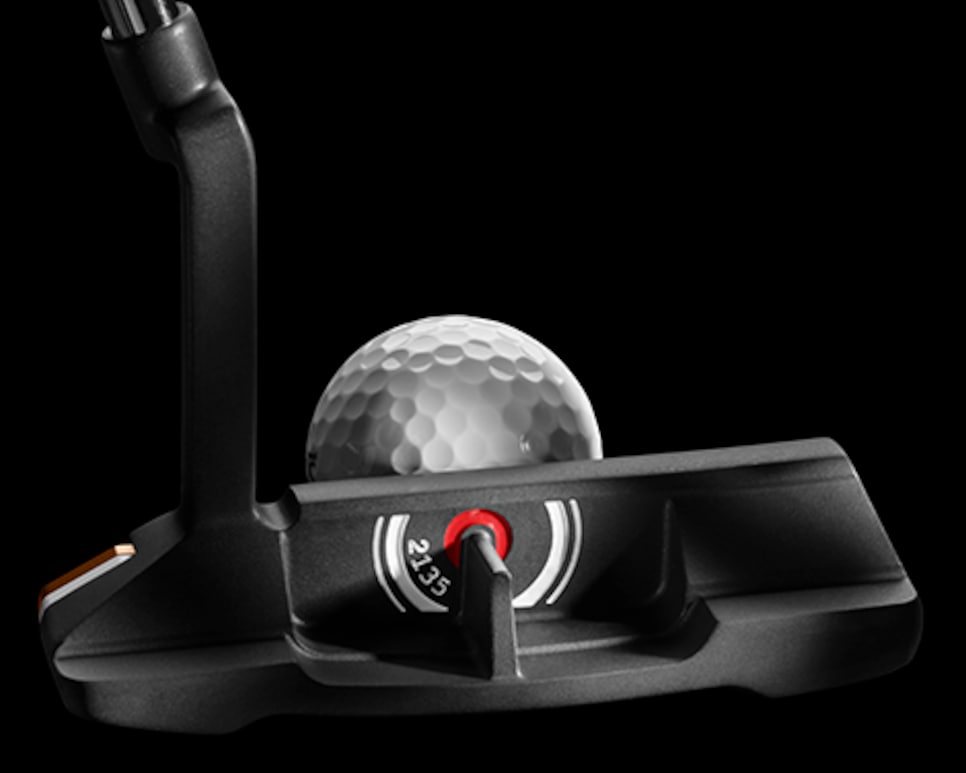 The TFI putters also include a lighter weight face, which allows the saved weight to be redistributed to the perimeter. The face features a copper-infused face plate over top of a copolymer insert to improve feel and consistency.
The alignment feature is available on both the 1.0 standard plumber's neck blade ($130) and the 8.0, a counterbalanced blade model with a 405-gram head ($170).