Equipment
Cleveland Huntington Beach SOFT putters bring high-tech face milling to a low-cost putter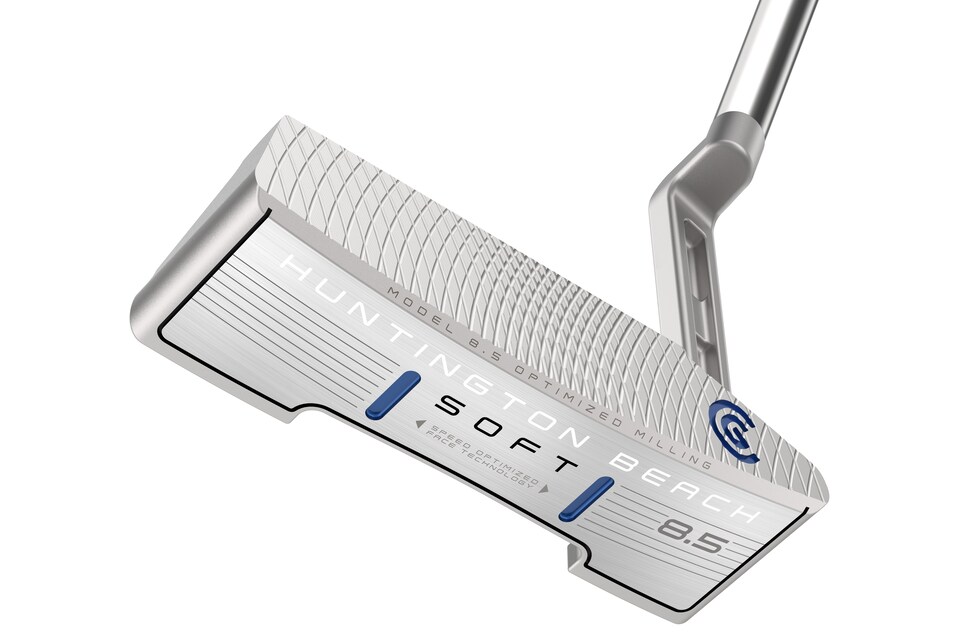 The Cleveland Huntington Beach SOFT putters might be easily seen as a serviceable putter at an economical price, but technologically, well, limited. But sometimes what you think you're looking at is only half the story. Sometimes innovation can be as meaningful as it is thrifty.
The next generation of the popular affordable Huntington Beach family of putters carries the acronym "SOFT" for "speed optimized face technology." It refers to the aggressive variable-rate, diamond-shaped milling pattern on the face. The area in the center of the face features a more tightly etched groove pattern that changes to a more widely spaced pattern toward the heel and toe sections of the face. The pattern is designed to control the energy transferred to the ball at various points on the face, making off-center hits start off the face in a similar velocity to on-center hits.
In and of itself, the idea is not entirely new and even Cleveland's TFI putters displayed the same technology a year ago, but at a higher price point. In fact, like its more expensive big brother, Cleveland Huntington Beach SOFT putters ($130) take the technology a step farther by optimizing the face pattern to work in step with the different mass properties found in each of the different heads in the series. Specifically, that means that heads with greater stability on off-center hits (or high moment of inertia), which naturally see less of a drop off in speed on mis-hits will need the face milling technology to contribute less to equalize off-center hit ball speed. Conversely, models with a lower MOI, like traditional heel-shafted blades; need more help from the face milling pattern.
The work the Cleveland team did on this idea was significant enough to result in a paper presented last March at ISEA 2018, the proceedings of the International Sports Engineering Association in Brisbane, Australia. In the paper, Cleveland engineers Jeff Brunski, Jacob Lambeth and Dustin Brekke explained "a method to normalize the ball speed on laterally miss-hit putter impacts using a 'model-specific' milling pattern of variable depth and pitch, resulting in the largest possible region of the face providing consistent putt distances, thus improving performance given the average player's impact pattern."
In addition, the Huntington Beach SOFT putters optimize the centers of gravity by shortening the hosel and inserting the shaft in deeper to lower the CG on blade style putters, while slightly raising the CG on mallet style putters.
"There's not going be a magical single point that's perfect for everyone, but there's a range that we believe in for our designs and use as a target," Brekke said. "I think it's talked about less, but there's a fair amount of work getting the center of gravity to be aligned properly both to enhance feel and performance."