Tiger
Charlie Woods accomplishes something Tiger never did: Win a high-school state championship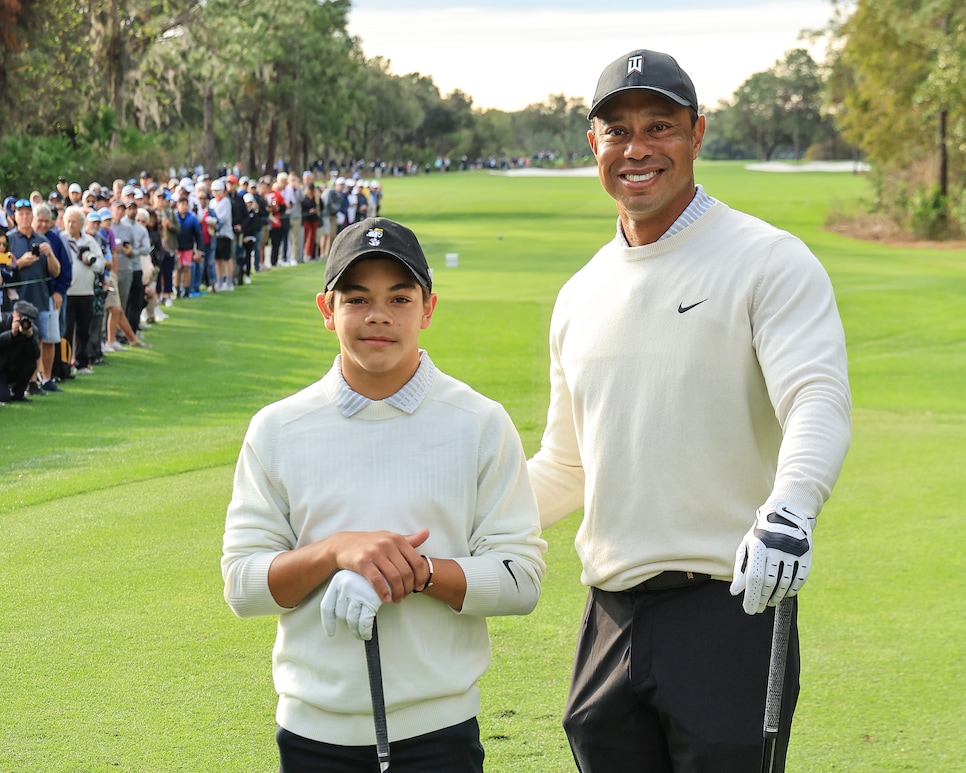 Charlie Woods accomplished something his father never did: Win a high-school state championship.
Charlie, the 14-year-old son of Tiger Woods, shot 154 (78-76) over two days at Florida's state championships held at Mission Inn Resort. The freshman's score was good enough to finish T-26 in the individual standings, and more importantly, one of four rounds that counted for his team, the Benjamin School, with the team's 602 total capturing the Class A title.
Given his father's illustrious amateur career—which included three U.S. Amateur and three U.S. Junior Amateur victories—it may seem odd that Tiger never won a state championship. That's because when Woods was in high school the California Interscholastic Federation didn't hold state-wide championships. It should be noted however, that Woods did win his regional in 1991 and was his section's medalist three times.
Tiger and Charlie Woods have played in the parent-child PNC Championship the past three years, although the tournament has not publicly stated the duo is entered into this year's field. The PNC, an unofficial event affiliated with the PGA Tour, begins Dec. 16.
Woods, 47, has not competed since the 2023 Masters as he continues to rehab following April surgery on his ankle.