News
Charlie Sifford: The Man Who Never Quit
One all-time champion pauses to recognize the incredible courage in another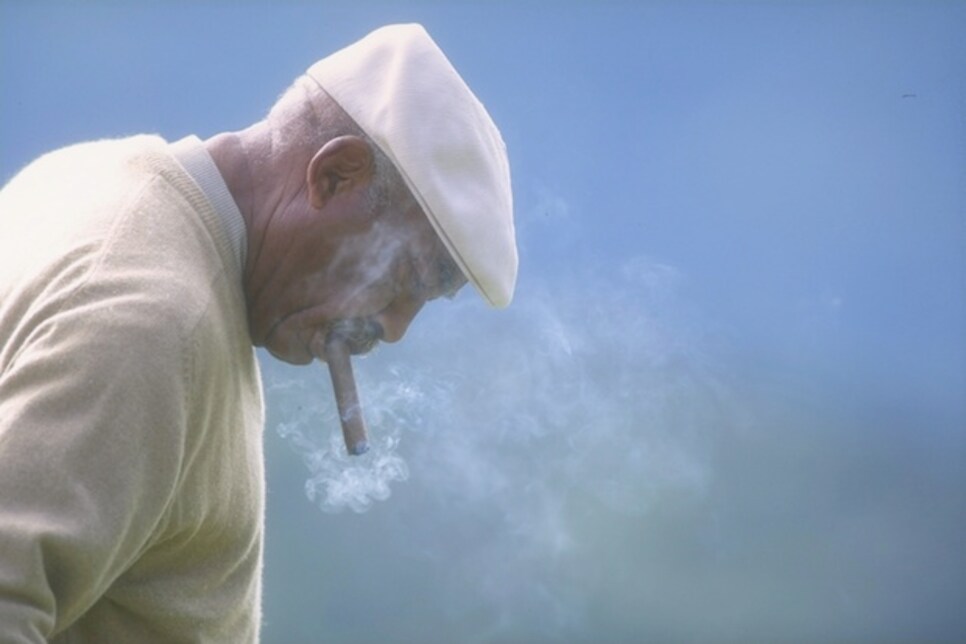 One day in 1959, Charlie Sifford had pounded his drive up the center of the 17th fairway. His swing was as sweet as ever. A swing that had already cut through so many years of hate, resentment and anger.
As we walked up the fairway, I caught a glimpse of something I had never seen on a golf course, despite growing up in apartheid South Africa, where you could be jailed for simply supporting a black man. A few spectators ran to Charlie's golf ball and kicked it into the rough. Right there in front of everybody. I know Charlie felt that kick as if they had delivered it right to his gut. My blood boiled, but my heart ached. It was a message of pure hate, one following a racist slur shouted at Charlie just a one hole earlier.
This was more than 60 years ago, but I can still see Charlie walking into the scorer's tent and slamming his hands on the wooden table. I can see the little piece of lead from the tip of his pencil breaking off and hurtling to the floor. I can see Charlie's shoulders drop and hear his heavy exhale as he tried to find words.
"How in the heck can anybody play under these conditions?"
What can you say? I put my hand on his shoulder and looked him in the eye.
"Hang in there, my friend. Hang in there."
Charlie was tough. One of the toughest men I have ever met. He didn't need me – or anyone – to tell him to stay strong. I'm sure that he was tired of hearing it from his fellow players. There was always one person, though, who affected Charlie with every word she spoke: Rose, his wife.
In my mind, there is little chance – dare I say zero? – that Charlie would have become the first black man to join the PGA TOUR without Rose by his side. That happened in 1961, and was a groundbreaking achievement on its own. Six years later, another historic accomplishment occurred when Charlie won the 1967 Greater Hartford Open.
I couldn't wait to congratulate Charlie after he hoisted his trophy. I had played innumerable practice rounds with him, gotten to know Rose and her family and was witness to some of the most painful moments in their lives. I am proud of my accomplishments in golf. But when Charlie won in Connecticut all those years ago, I felt a fantastic joy that surpassed some of my own victories. Though many memories have faded, I can still feel the strength of Charlie's arms around my shoulders when we hugged. Years later, Charlie asked me to introduce him at his World Golf Hall of Fame induction ceremony – one of the finest honors bestowed upon me. When we hugged on stage, it brought back all the emotions we experienced throughout our careers.
Recently, I was able to dive into some old newspaper clippings from that week in '67, and I came across this quote from Charlie after he had won.
"My wife would just never let me quit."
I sat back in my chair when I read that. Rose wouldn't let Charlie quit.
After taking some time to think about those words, it was clear to me that she wouldn't let him quit for so many reasons. She wouldn't let him quit for Althea Gibson, or Pete Brown, or Lee Elder, or William Powell, or Calvin Peete, or Harold Dunovant, or Vijay Singh, or Tiger Woods.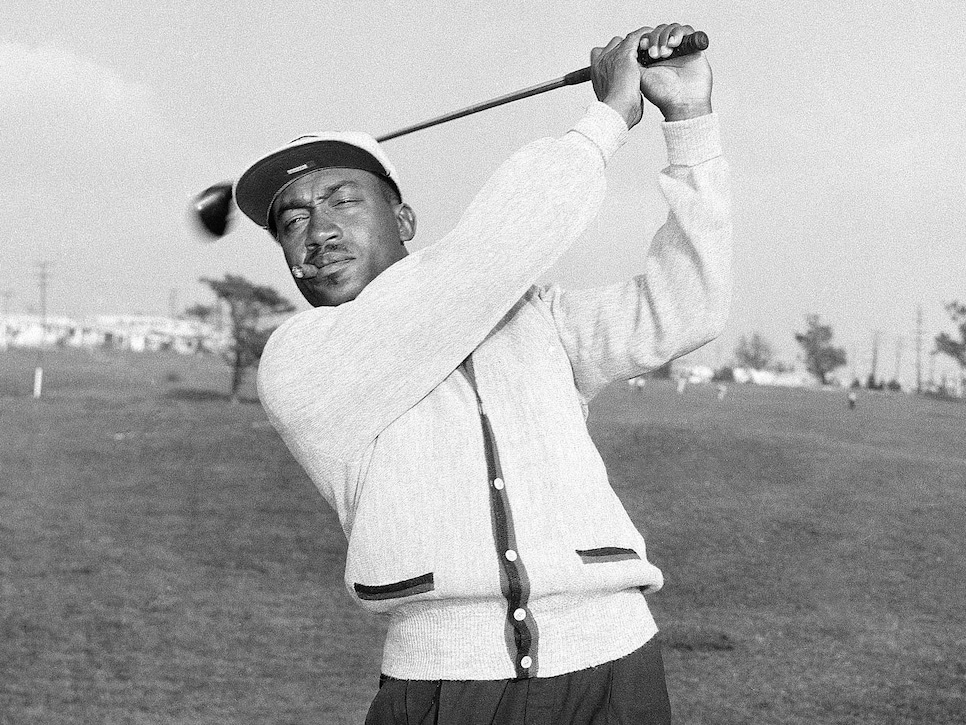 She knew what they were fighting for and what their actions meant for the next generation. That was Rose.
Back before his first victory, Charlie and I played a practice round on a balmy spring afternoon in New Orleans – one where we had deep discussions on the golf swing and our unending battle to improve our games.
As we walked off the green, a black boy – probably about 11 or 12 years old – ran up to Charlie. He held a pen and a pad of paper, eager for an autograph.
Instead of grabbing the pen, Charlie stuck out his hand for a shake. The boy stood there with his small hand lost in Charlie's.
"I will sign this for you," Charlie said as he stared into the boy's eyes. "But, c'mon, we want you to be our next champion."
The boy stood there, locking eyes with a man who looked like him. Charlie knew that he was playing for this kid. He was playing for all people.
Aren't we lucky that he never quit?