Deja vu
This backstory to Charley Hull and Mackenzie Hughes ending winless streaks on the same day borders on spooky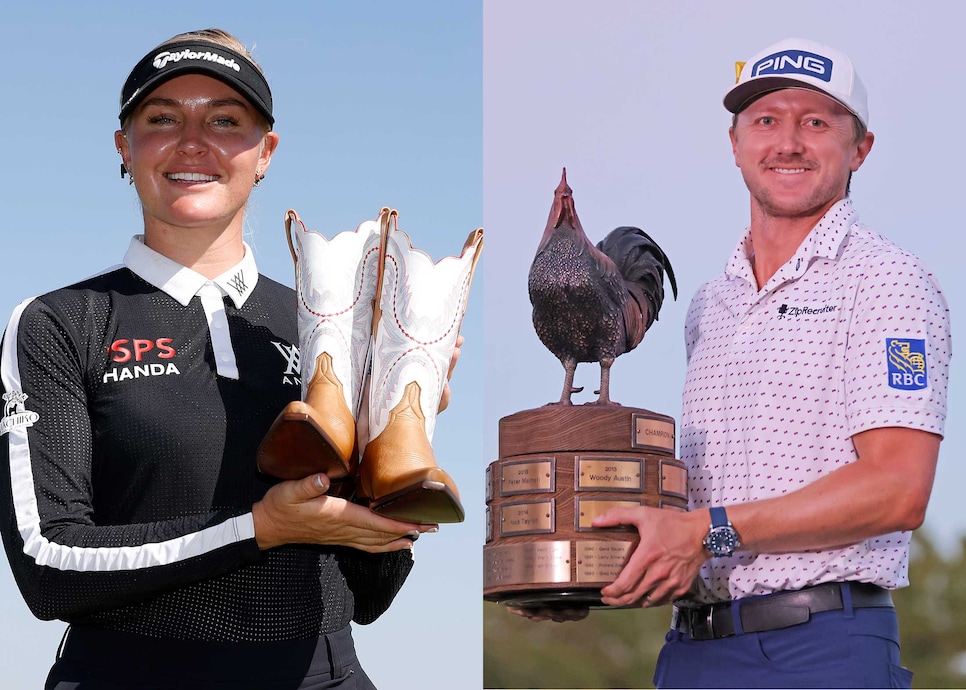 Charley Hull and Mackeznie Hughes both won titles on their respective tours for the first time in nearly six years on Sunday.
Ending winless droughts was the story of the weekend on the LPGA and PGA Tour. But just how similar the stories played out on the two tours is almost freaky.
Given both hadn't won since 2016, it's no surprise you'd want to find out specifically how long it has been for Hull and Hughes? A little research shows that Hull closed out her first victory on Sunday, Nov. 20, 2016 in what was the LPGA's season finale.
Amazingly, that was also when the final round of the 2016 RSM Classic was held. However, when the tournament wound up having a five-man playoff, darkness forced the finish to Monday morning, when Hughes closed out what was a wire-to-wire win. So technically Hull had the longer drought, 2,142 days to Hughes' 2,141.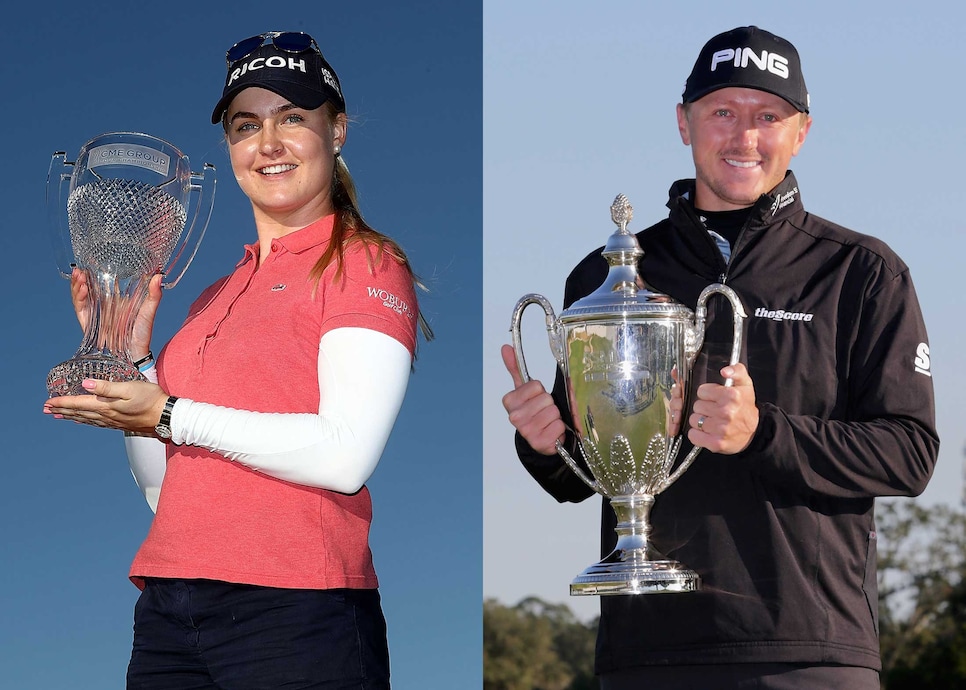 Charley Hull and Mackenzie Hughes won their first titles on the LPGA and PGA Tours one day apart in 2016. They both won their second career titles on the same day this past Sunday.
The fact that Hull needed 2,142 days to grab win No. 2 was a surprise to many who followed the early days of her pro career. Before earning an LPGA Tour card at Q school in late 2014, Hull had become the youngest player to compete in the Solheim Cup (17 at the 2013 event in Colorado) and was coming off leading the Ladies European Tour Order of Merit in 2014.
"I've had some good results this year. Had a very similar season to my 2016 season, so I'm actually happy I've got a couple events left as well, because I felt like in the 2016 season if I had a few more I could have pushed on," Hull said after the win.
Hull then hinted that there was another odd potential predictor to her victory. "Strange thing happened in 2016 when I won," she noted in her post-round press conference. "My best mate, James, he won the Wellingborough Golf Club Championship, and this year he's done won his second club championship and he was like, 'This is your year, because you're going to win. You win every year I win.' I went out and won so hopefully he wins the club champs next year."
Our guess is that Hughes hopes for the same thing.