The Loop
Change your own grips and win a new driver!
Two days before my friends and I left for Scotland and Ireland, last spring, I decided to replace the grips on all my golf clubs, both as a gesture of respect to the great courses we'd be visiting and as a way of avoiding work. A few weeks before, I'd bought thirteen Lamkin Crossline Full Cord grips and a bunch of gripping supplies, all from Golfsmith.
Changing your own grips is pretty easy, and if you get stuck there are lots of helpful instructional videos on YouTube, including the one at the bottom of this post. I changed my grips in my basement. You'll notice that before I began I cleared a clean work space: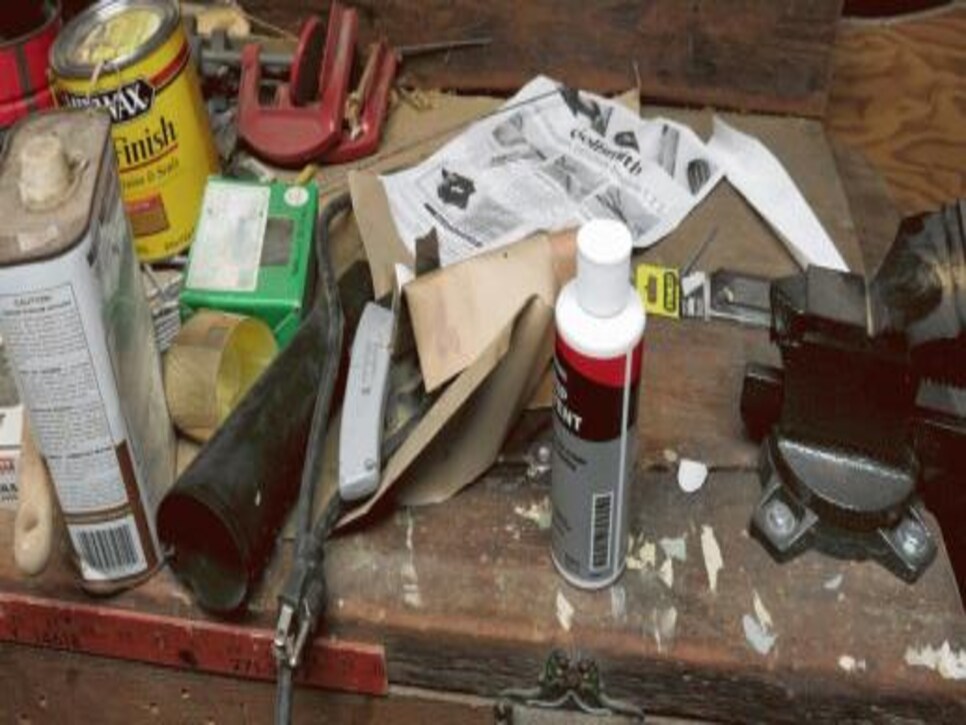 I did my driver last. I placed it in my bench vise, to hold it steady, and used a rubber vise clamp (also sold by Golfsmith) to protect the shaft. I tightened the vise, and then, to make sure the club was extra secure, I gave the vise one more turn—and when I did that the shaft cracked longitudinally.
One of the great things about modern drivers is that if you crack a shaft you can easily replace it all by yourself. But when I went to the golf shop at my club to buy a new one I discovered that this year's Callaway driver shafts (which is what the shop had in stock) don't fit last year's Callaway drivers (which is what I owned): the little locking attachment thingy is different.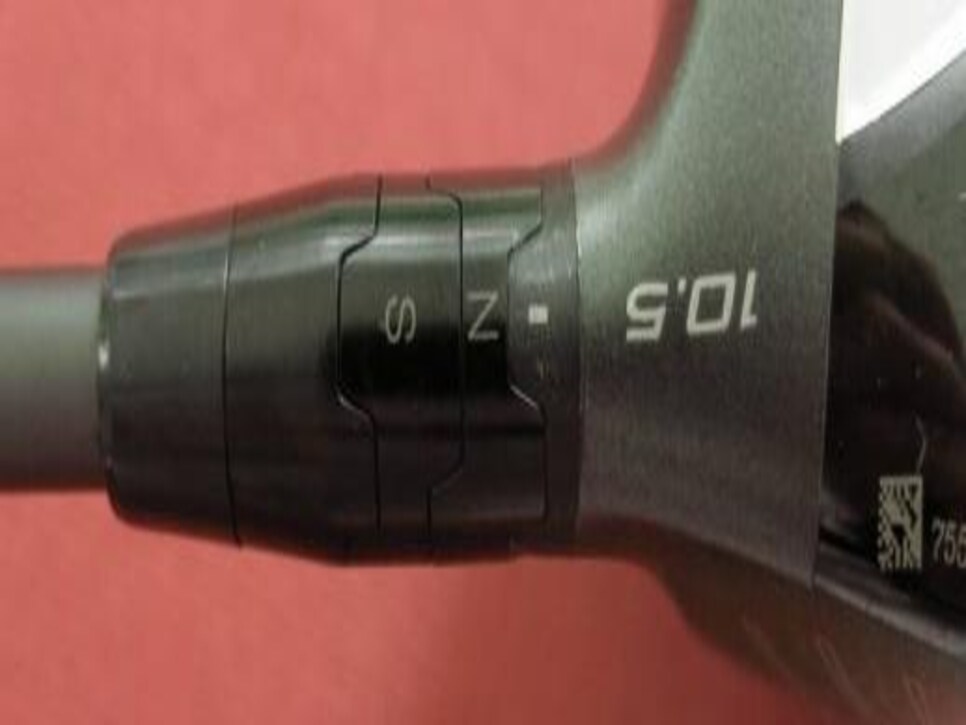 That made me furious but also glad, because it meant that, because we were leaving the country the next day, I had no alternative but to buy a new driver.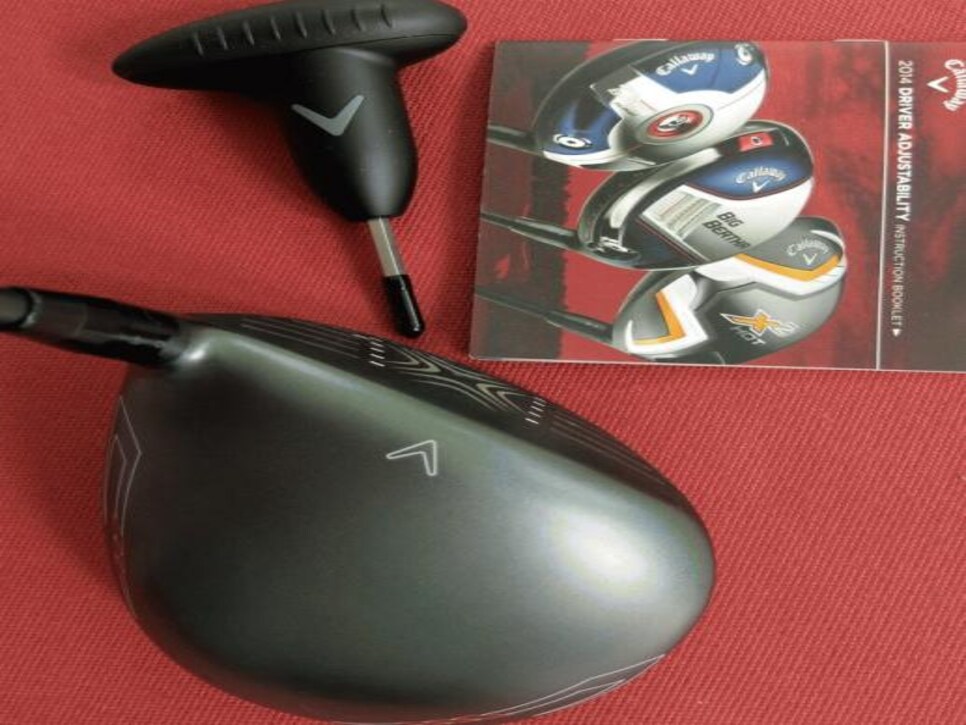 When we got to Scotland, though, I decided that I didn't like my new driver (I hadn't had time to try it before we left). That night, I emailed my pro at home and asked him to order me a new shaft for my old driver, so that I could switch as soon as we got back. But then, the next day, I decided that I did like my new driver. In fact, I loved it! By then, though, the new shaft was already on a UPS truck somewhere.
So now I feel like the luckiest, smartest guy in the world, because I have one and a half brand-new drivers, and I paid for them partly with money I saved by changing my own grips.