News
Chambers Bay to change greens from fine fescue to Poa annua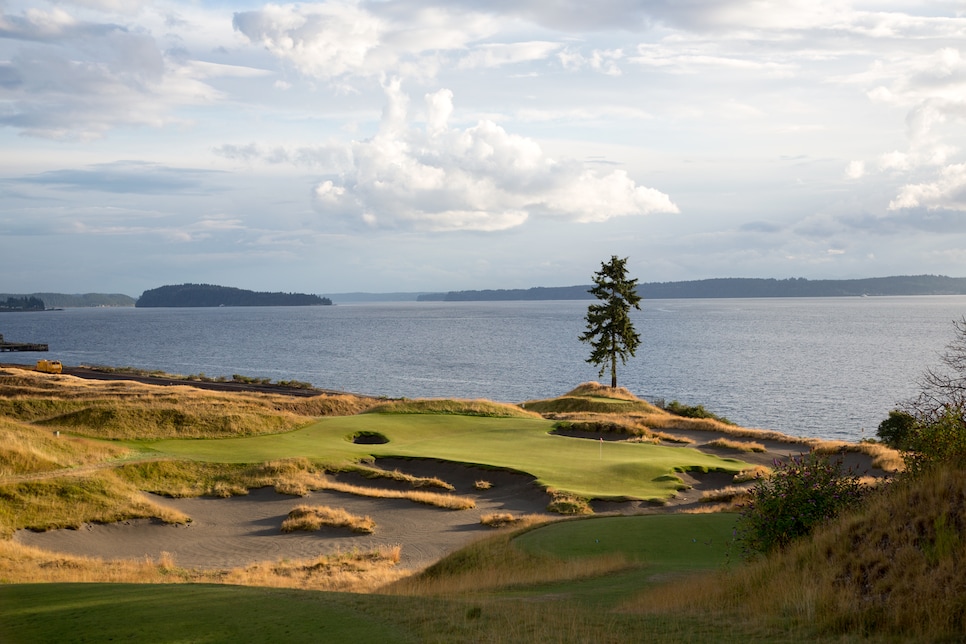 The consensus among those who watched the U.S. Open at Chambers Bay in 2015 was that if the course wanted to host another Open, something would have to be done about its fine fescue greens. That message, it appears, has been heard by the folks who run the daily-fee course hard by the Washington's Puget Sound.
Chambers Bay general manager Matt Allen told the Associated Press that over the next several years the greens at the links-style layout will changed to Poa annua.
"We know the putting greens are an area of concern not just for future championships but for our customers, and that's why we're working so hard to make the progress that we are," said Matt Allen, general manager of the course.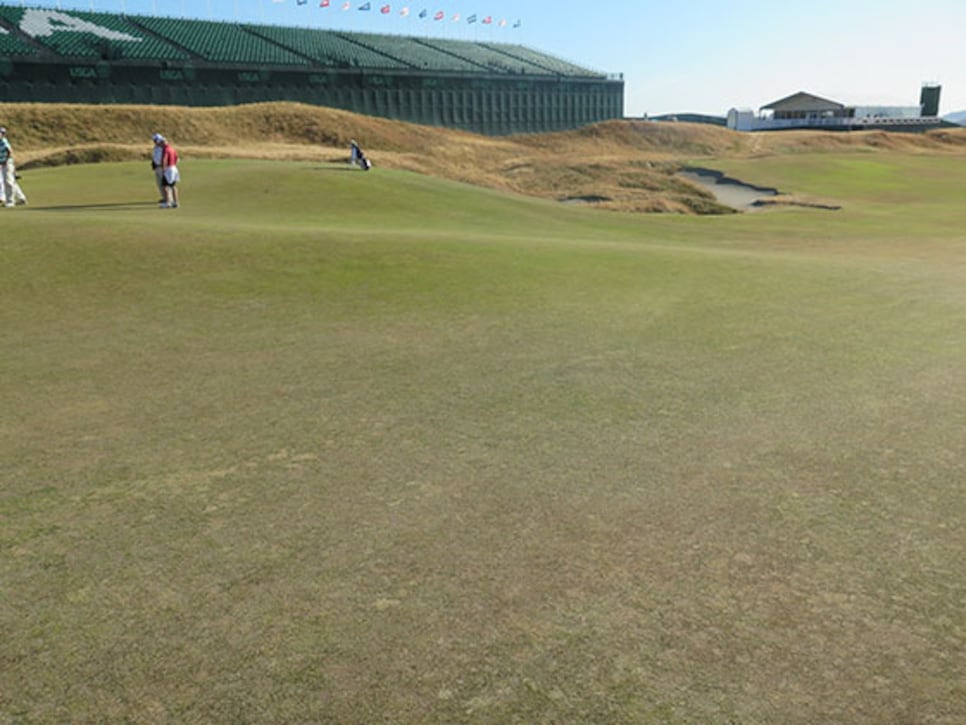 Allen and his colleagues at Chambers Bay actually tried to keep the Poa from appearing in 2015, but above average temperatures in the run-up to the event made it too difficult. In turn, the bumpy Poa stood out too much when mixed with the fescue.
Rather than fight the Poa, the course will let it take over the greens with the fescue left as a base that Allen hopes will still allow for firm, fast greens under tournament conditions.
"If Poa is an inevitability, then why go backward in any way?" Allen said. "Just see how we can move forward and try and encourage that natural progression, evolution."
According to the story, the decision to change the greens was made with the USGA's blessing. Chambers Bay will host the 2019 U.S. Amateur Four-Ball at the course, and there is talk of a U.S. Women's Open in the future. Should the greens hold up for these events, the course could land another U.S. Open in the late 2020s/early 2030s.