News
CBS wins Emmy for Masters coverage, Golf Channel honored for feature on SMU coach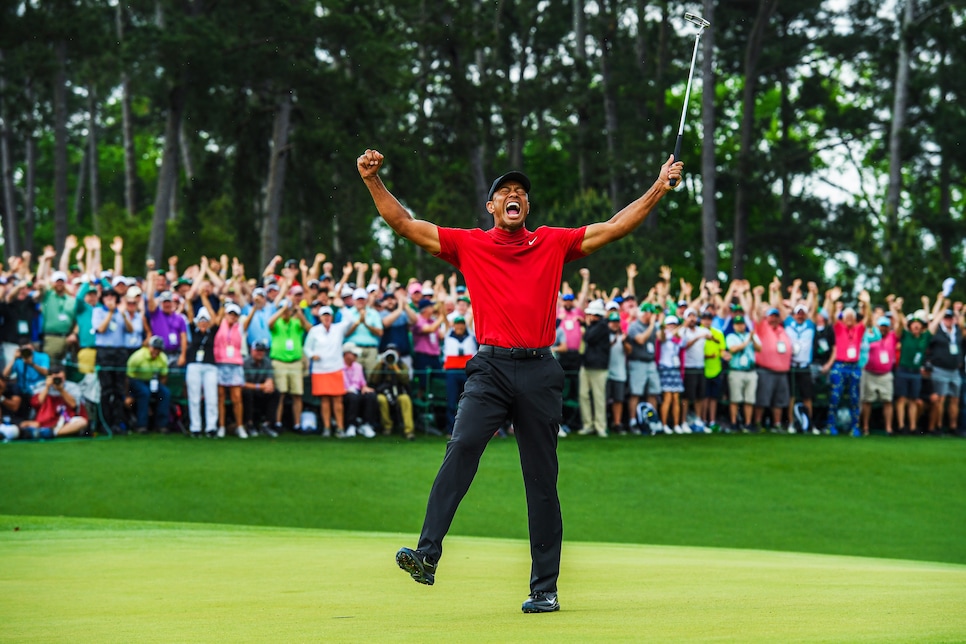 CBS Sports and Golf Channel won Sports Emmys this week for their work in their respective fields.
CBS Sports was honored with the Outstanding Live Sports Special Award for its coverage of the 2019 Masters. Commentator Nick Faldo joked the prize was captured for the silence shared between he and Jim Nantz following Tiger Woods' winning putt.
It was Woods' fifth green jacket and first since 2005.
CBS also earned a technical award for its "Every Shot, Every Hole" coverage in conjunction with Augusta National.
Additionally the Golf Channel captured Outstanding Short Feature for its piece on SMU golf coach Jason Enloe, who lost his wife Kate to breast cancer.