The Loop
Cancel the HR Derby, because Aaron Judge is done with it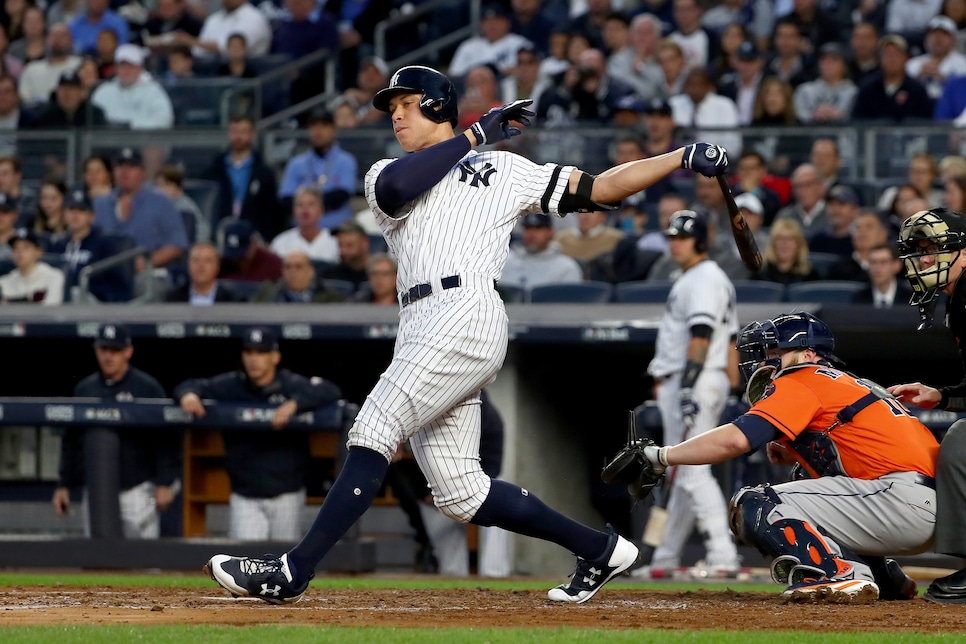 Slugger Aaron Judge put on a show at last year's All-Star Game in Miami, which included sending four bombs over 500 feet. It was a performance that instilled life in the somewhat dormant competition, and was one of the most exciting nights in the event's history, right up there with Todd Frazier's display in front of his hometown Cincinnati fans and Josh Hamilton's feats at Yankee Stadium.
If you missed Judge's show, better find a recording. Because according to the bomber, he's not doing it again.
"I did it once, loved the experience, was able to win it, and I did the Derby," Judge said at training camp. "One and done is good for me."
Which we get. There was nowhere to go but down for Judge. And though some speculated his July-August slump was caused by his Derby participation, the Rookie of the Year dismissed those worries, saying the event wasn't any more taxing than normal batting practice.
Nevertheless, if Judge is out of the Derby, might as well end the event on last year's high note. After all, we've seen what a tragedy the NBA Dunk Contest has become since Vince Carter's epic throwdowns in 2000.
But tater fans, fear not. As every one of my Yankee-loving co-workers has yelled at me this winter, with Giancarlo Stanton in tow, there's going to be a fireworks display every night in the Bronx this summer.