The Loop
Can the Eagles keep this ridiculous Patriots Super Bowl stat alive on Sunday?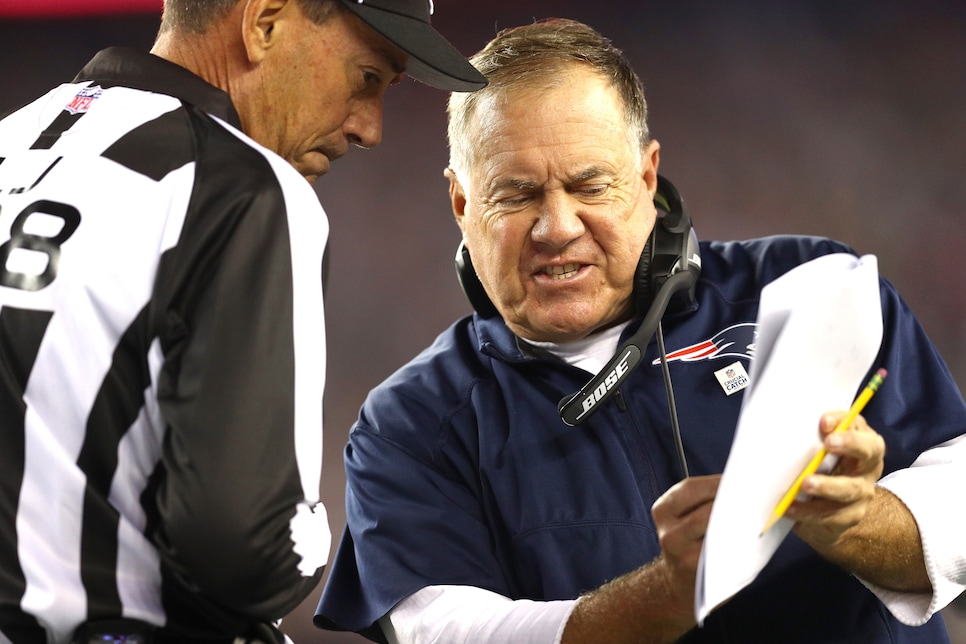 We don't have to tell you how great the Patriots are, how incredible Belichick and Brady are. How remarkable it is they are in the Super Bowl year after year, and how they'll likely be back next year despite rumors this is their last game together. Or the fact that the majority of their championship wins have been in wild, comeback fashion. Blah, blah, blah, we get it.
However, this latest stat just adds to the legend of the Brady/Belichick era in New England, which will feature an insane eighth Super Bowl appearance on Sunday. It comes courtesy of Golf Channel researcher Justin Ray, and it further proves that no matter what, you can never count out the Patriots:
Zero first quarter points in a single Super Bowl to date. Sure, it's a 60 minute game, but to not even get three points on the board even once in their last seven tries is stunning. Knowing the Pats, it's probably all part of some game plan we wouldn't understand. Only the New York Giants have made them pay for the first quarter goose eggs, twice. Can the Eagles keep the streak alive on Sunday? I'd like to say it will help their chances if they do, but history says otherwise.