On the IR
Cameron Champ announces he's out for rest of 2021 with wrist injury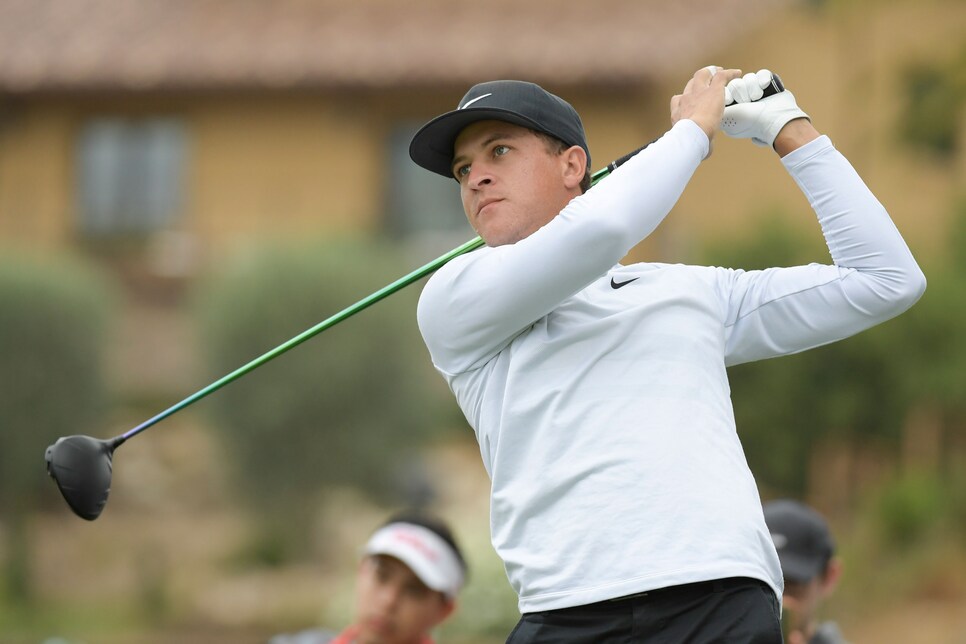 Cameron Champ plays his tee shot on the 13th hole during the first round of the Fortinet Championship last month in Napa, Calif. On Thursday, Champ announced he was going to forgo playing the rest of 2021 to heal an injured left wrist.
Stan Badz
One and done was not how Cameron Champ envisioned the fall portion of the 2021-22 PGA Tour season would play out. But the 26-year-old California native announced on Instagram Thursday that he is shutting things down for the rest of 2021, citing an injury to his left wrist, after playing in just one tournament.
"In order to properly heal an injury to my left wrist, I've made the decision to suspend the remainder of my playing schedule in 2021," Champ posted.
It's unclear when Champ, a three-time PGA Tour winner after his victory at the 3M Open in July, suffered the injury and to what extent the issue has progressed. He most recently played in the Fortinet Championship in Napa, Calif., missing the cut after rounds of 73 and 71.
During the 2020-21 season, Champ, who finished third on tour in driving distance at 317 yards had five top-25 finishes in 26 starts. He made the cut in each of his last five starts, including the 3M Open win, although he just stopped short of reaching the Tour Championship for a second straight season.
Champ has dealt with injuries as a youth. Back issues in particular have plagued him during the early stages of his career.