Equipment
Callaway X Forged UT utility irons continue to bring heat and help to better players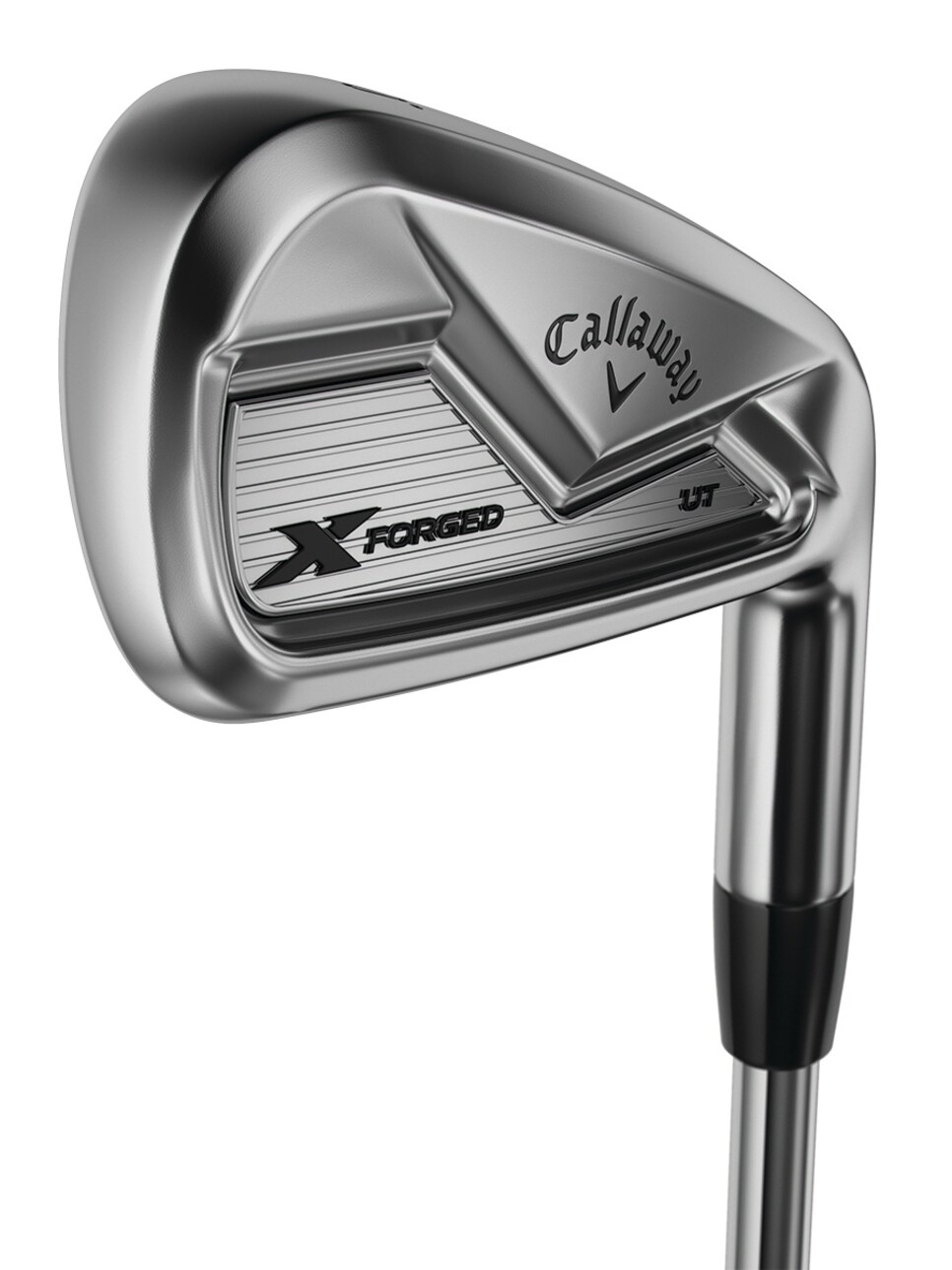 The new Callaway X Forged UT utility iron continues the company's trend in providing better players a glimpse of what they'd been missing.
It was six years ago that Callaway introduced the X-Prototype, a utility/driving iron with a faster-flexing face, lower internal weighting and a forgiving sole that essentially gave elite players the game-improvement technologies of more distance and higher flight that average golfers already had been taking advantage of. It became a cult favorite after Ernie Els used three of the irons when he won the Open Championship at Royal Lytham & St Annes in 2102 and reportedly asked, "Where is the rest of the set?" when he was shown the utility clubs for the first time that spring.
Callaway's new X Forged UT takes on the more sleek players iron shape and overall aesthetic of the company's recently released X Forged forged muscle-cavity set of irons, but soups it up with a hollow construction and Callaway's proven cup face design, where the face extends in a thin rim around the entire perimeter of the sole, toe and topline. That face design has been the hallmark of Callaway's game-improvement irons since the Big Bertha irons introduced in 2014 and had initially been part of Callaway's driver and then metalwood designs before that.
The new X Forged UT also employs some subtle changes better players prefer. That includes a forged hosel and body that joins the cup face design, as well as a tweak to the center of gravity to line it up more directly with the center of the face for better energy transfer. Like other Callaway utility irons in the past, it also features the use of heavy tungsten via tungsten-infused internal weighting lowers the CG and provides more stability on off-center hits.
For all its better player appeal, the new X Forged UT will offer a broader range of lofts to extend its appeal to aspirational players. The X Forged UT will be offered in those same three lofts that Els played six years ago (18, 21, and 24 degrees), but now will also include a 27- and 30-degree option, essentially extending the range to the 6-iron. The standard shaft is the True Temper Project X 6.5
The X Forged UT will be in stores Jan. 19 ($250).