Equipment
Callaway's Supersoft gets new cover, joins with Supersoft Max to give average golfers only what they need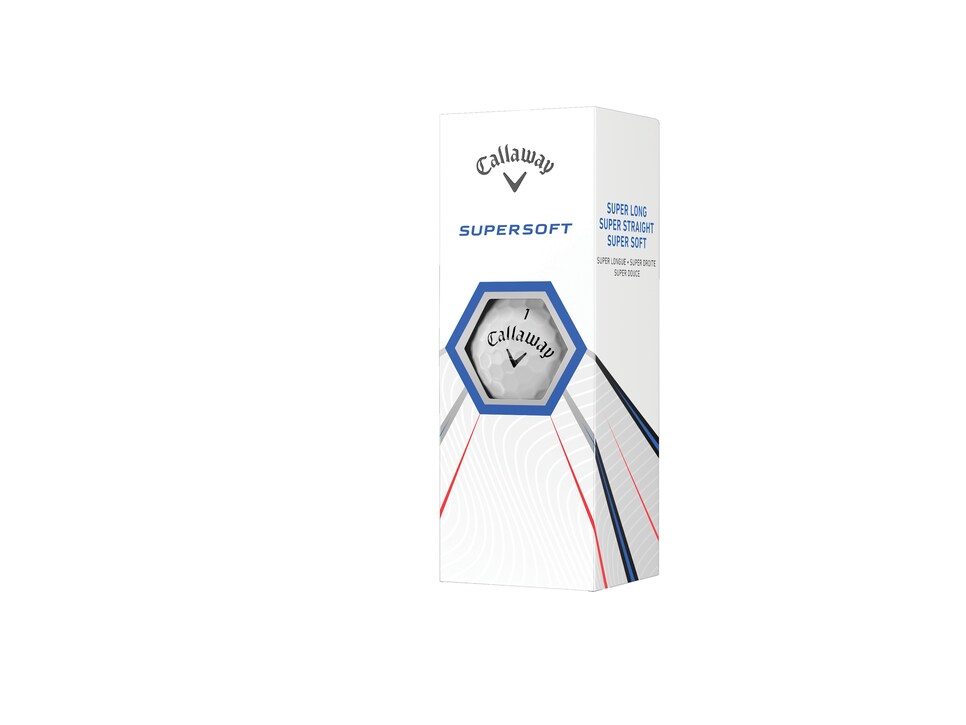 WHAT YOU NEED TO KNOW: Callaway's two versions of its two-piece, low-compression ball aimed at boosting distance for average golfers. The popular Supersoft features a new cover blend borrowed from the up-market ERC Soft for better greenside performance. The new oversized Supersoft Max, about 4 percent larger in diameter, aims to help those with slower swing speeds and prone to mis-hits to launch shots higher through the bag.
Price: $23 a dozen for both Supersoft (six colors) and Supersoft Max (two colors). At retail Feb. 4.
THE DEEP DIVE: It doesn't take a genius to realize that one overarching reason that there are so many golf balls on the market (and on the conforming list, about 1,300 different entries currently) is that golf ball designers believe that golfers need different things when it comes to speed and trajectory and control and spin and feel. The new Callaway Supersoft and Supersoft Max golf balls offer a simpler approach: distance, higher launch and softer feel.
It's a case of giving them a ball that highlights all the performance attributes they need to play the game they can play, not the game they can't play.
"These players play the game pretty straightforwardly," said Alan Hocknell, Callaway's senior vice president of research and development, noting that these are games based on predominantly full shots where the desire is for high flight and even around the green, the preference is for higher carry.
A big key in both the Supersoft and Supersoft Max is the low compression, Hocknell said. A softer ball is going to be easier for average to below-average swing speed players to launch higher, and the lower compression actually is a more forgiving design because of its lower spin.
"We want a low-spin characteristic that's great for distance with the driver and the irons," he said. "But low spin is also great for straightness because sidespin is reduced also. The low compression is also great for speed. For the vast majority of impact speeds of amateur golfers, a low compression golf ball actually gives them greater ball speed."
The Supersoft and Supersoft Max offer differing degrees of help based on their construction. The Supersoft adds an element of playability and spin for shots around the green by employing a new cover formulation. That cover material is much like that of the recently launched (and much more expensive) ERC Soft, a blend of ionomers including the impact modifier Paraloid. Developed by Dow Chemical, it's designed to slightly improve short shot spin while at the same time enhancing the high-launch, low-spin distance formula.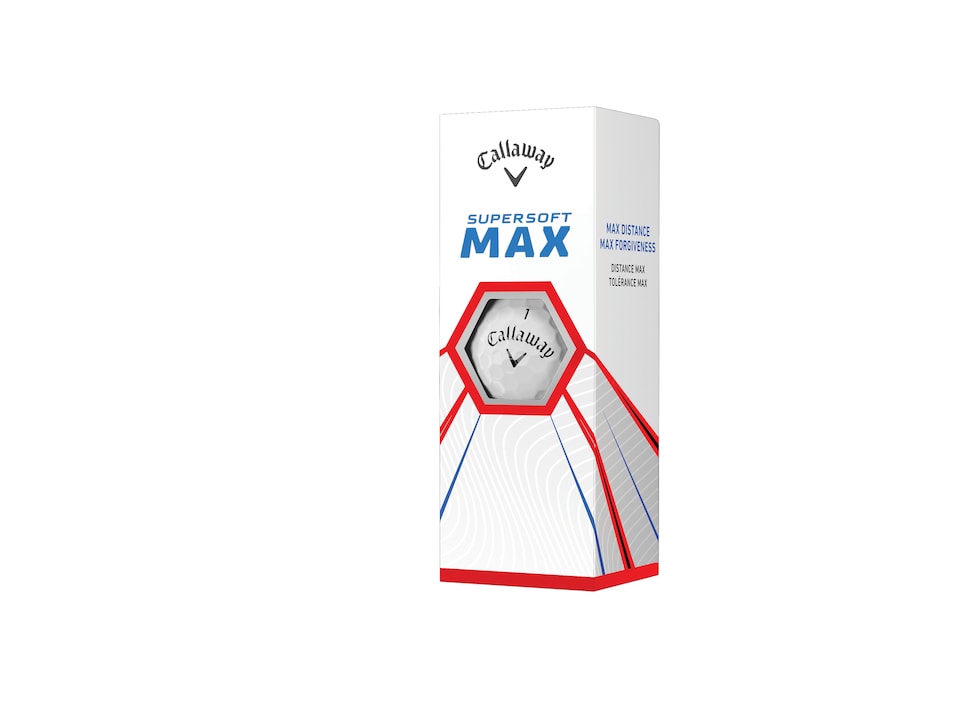 As its name implies, the Supersoft Max increases the game-assistance quotient that slower swings most need. Built with an oversized shape, its diameter is 1.73 inches compared to a standard ball's 1.68 inches. Just by being larger, the ball's center of gravity is higher, the idea being that a higher CG also makes it easier for the average golfer to launch the ball higher by more easily contacting the ball with the CG of the club (particularly with an iron, for example) below the CG of the ball. While the Supersoft Max does not feature the same hybrid-ionomer cover as the Supersoft, it still benefits from low compression to aid high launch and low spin for better distance.
The Supersoft (available in white, yellow, green, orange, pink and red) and Supersoft Max (offered in white and yellow) will be in stores Feb. 4 ($23 per dozen).