Equipment
Callaway New Releases: Paradym Star woods, irons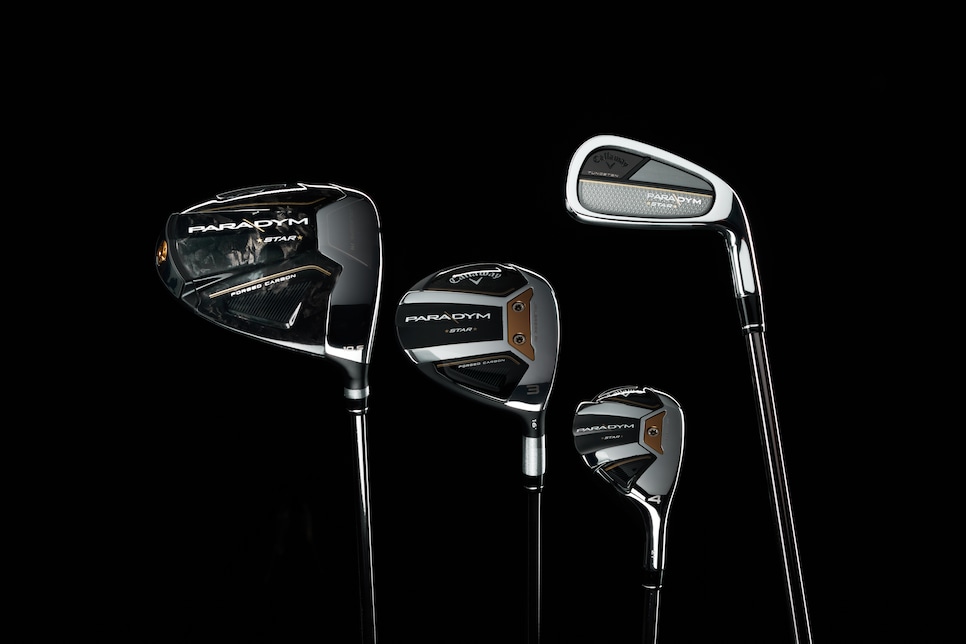 NEW: Paradym Star woods, irons (2023). Callaway expands its Paradym lineup of driver, fairway woods, hybrids and irons to include models that stress lighter weights, shafts and grips. The target audience is older golfers and those needing to boost their swing speed and launch through an equipment change. In each case, the Star models incorporate the same core technologies as the standard Paradym models introduced earlier this year, among those being the full carbon composite midsection on the driver and the hollow body irons with weight-saving windows in the upper rear wall to create higher launch. Likewise the fairway woods and hybrids also feature similar technologies to their standard counterparts, including an internal wing-like structure that supports the body to direct more flexing into the thin wraparound cupface. The Paradym Star driver is almost a full ounce lighter than the standard models and features a built-in draw bias, while the Paradym irons are 33 grams lighter in total weight. Both benefit from UST Mamiya Attas shafts (40 grams in the driver, 50 grams in the irons). The fairway woods and hybrids also feature higher lofts and more upright lie angles to encourage higher launch and discourage weak fades. Said Callaway's Brian Williams, vice president of research and development, "This is a line of products that we've brought along to make sure that we have a version of Paradym that fits everyone. We're seeing some of our senior players who are challenged on swing speed. We wanted to be able to bring the technology of Paradym but take some weight out and generate some speed." Driver: $700 (10.5, 12 degrees); Fairway woods: $400 (16, 19, 22, 25 degrees); Hybrids: $350 (21, 24, 27, 30 degrees); Irons: $1,500 for six clubs (5-iron through Sand Wedge). Available for pre-sale, Aug. 18, at retail Sept. 15.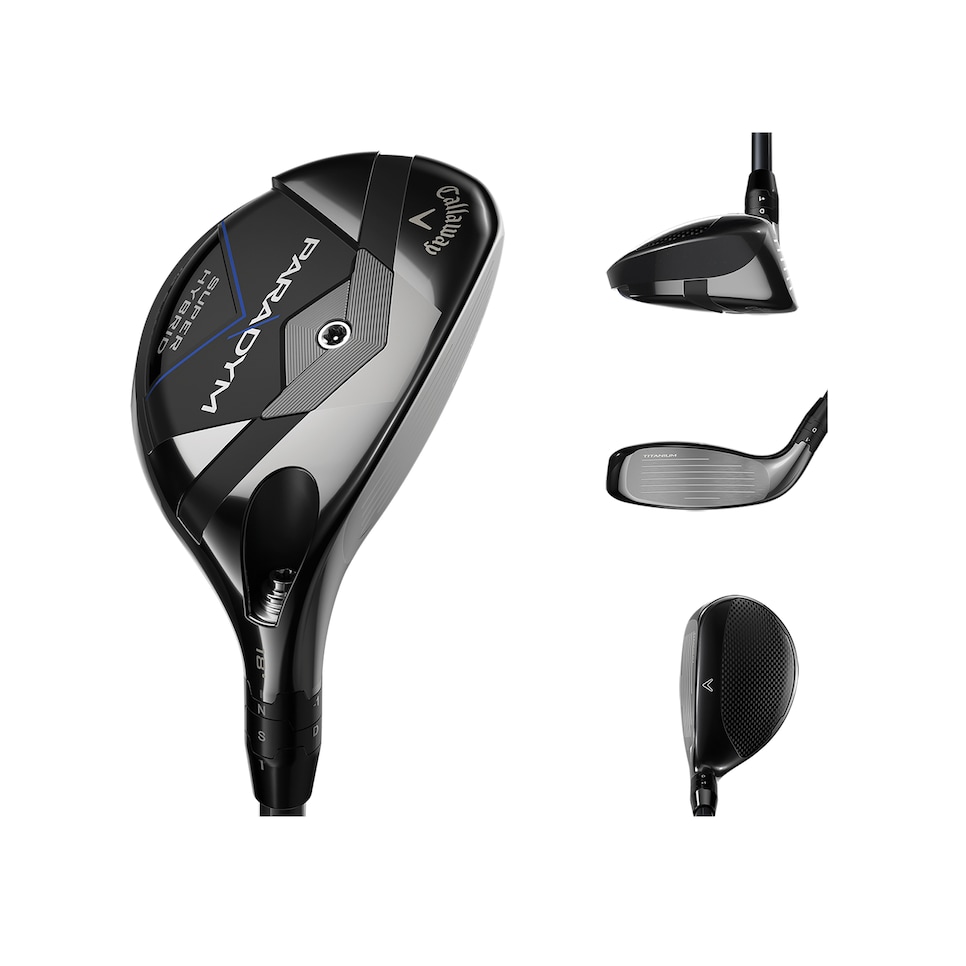 NEW: Paradym Super Hybrid (2023): The third version of Callaway's titanium-faced, steroid-sized hybrid is designed for players who struggle with the longer shafts of fairway woods but need more potential for ball speed. That thinner lighter titanium face and body, along with the same kind of triaxial carbon composite in the crown that's used in the Paradym drivers, frees up loads of extra mass that's used in two places. First, using a metal injection molding process, there's an internal ring of tungsten and steel in the perimeter to create more stability. Then, a second MIM weight in the sole is positioned slightly forward to control launch and reduce spin. Altogether, it makes for as much as 91 grams of strategic internal weighting, or more than 40 percent of the total weight of the head. The face employs the same titanium and variable thickness design ideas as found in the artificial intelligence-enhanced Paradym drivers. Meanwhile, making these oversized hybrids easier to hit than similarly lofted fairway woods are shafts that are two or more inches shorter than woods with the same lofts. $400, available for pre-sale, Aug. 18; at retail Sept. 1 (16, 18, 21, 24, 27 degrees).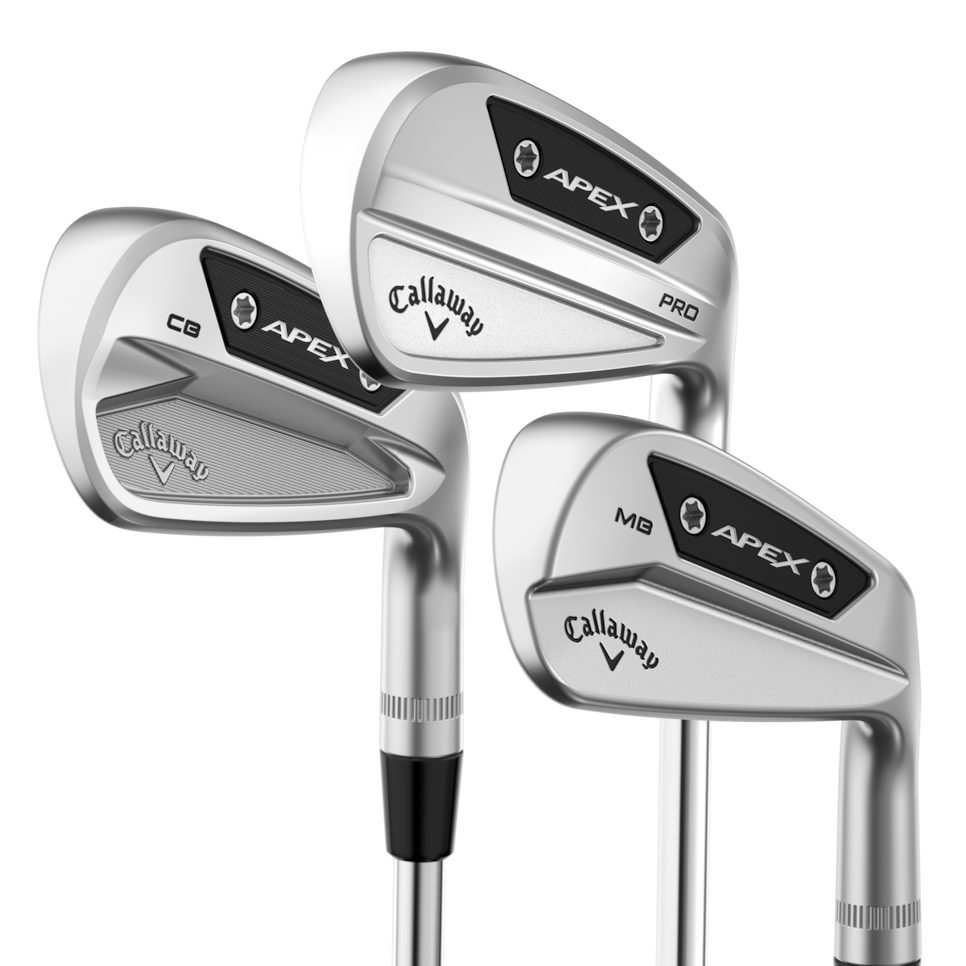 New: Apex Pro, Apex CB, Apex MB irons: With three new irons in the Apex Pro series (Apex Pro, Apex CB and Apex MB), Callaway refocuses its efforts on the distinct demands of elite players. Specifically, that means a heavy emphasis on improving sole designs for more effective turf interaction, tweaking centers of gravity to dial in those specifically for each model and each iron within each model, and getting the shape, sound and feel that better players need and prefer. The Apex Pro irons are a hollow body design in a compact players shape that features two different faces, a more flexible high-strength alloy that forms a wraparound cupface design in the long irons and a consistent forged carbon steel face plate in the middle and short irons. The Apex CB and MB irons are each single-piece forged models made of carbon steel, with the CB incorporating tungsten toe weighting to better balance the weighting in the center of the face. $215 per club, available for pre-sale Aug. 18, in stores Sept. 8. Read more -->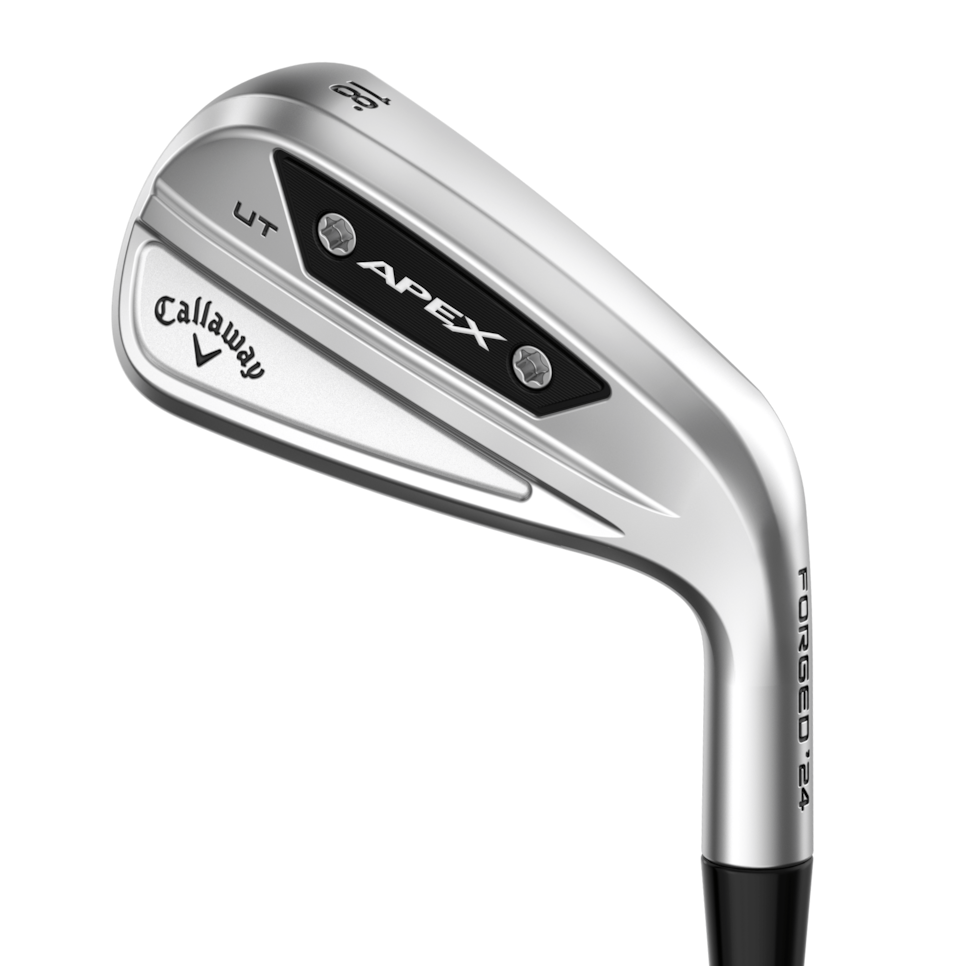 New: Apex UT utility iron (2023): Built on a similar hollow body construction as the new Apex Pro irons, these long-iron replacement designs use a high-strength 455 steel alloy in a wraparound cup face construction. It's supported by a mulitimaterial body, while urethane microspheres within the hollow body control vibration for a solid feel. It's more compact than previous versions, and it also features the sole shaping found in the standard irons, including the chamfer on the trailing edge and a pre–worn leading edge, that allow it to be played effectively off the ground, as well as from a tee. $275 (18, 20, 23 degrees), available for pre-sale Aug. 18, in stores Sept. 8.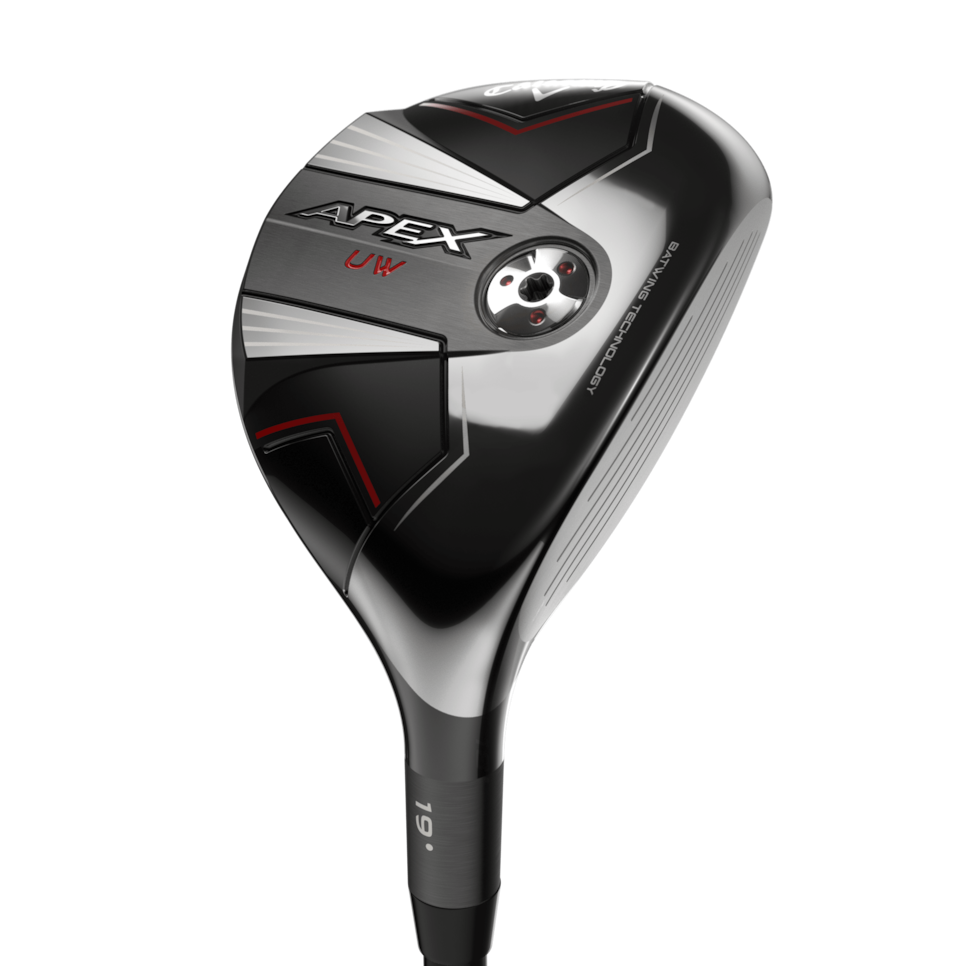 New: Apex UW (2023): This update from a surprising tour-focused hybrid, played by both Jon Rahm and Xander Schauffele, is designed to combine the ideal features that better players seek in a hybrid with those of a higher-lofted fairway wood. One key, though, is the neutral ballflight that better players prefer. The compact wood design, which features shaft lengths between a typical fairway wood and typical hybrid, includes a high-strength C300 maraging steel face that wraps around the crown and sole. A supporting structure behind the face and pushed toward the heel and toe is deigned to create a broader area across the face with maximum flexing. The sole's relief on rear heel and toe sections enables shotmaking options that better players prefer. $300 (17, 19, 21 degrees), available for pre-sale Aug. 18, in stores Sept. 8.