The Loop
Callaway brings Big Bertha back, twice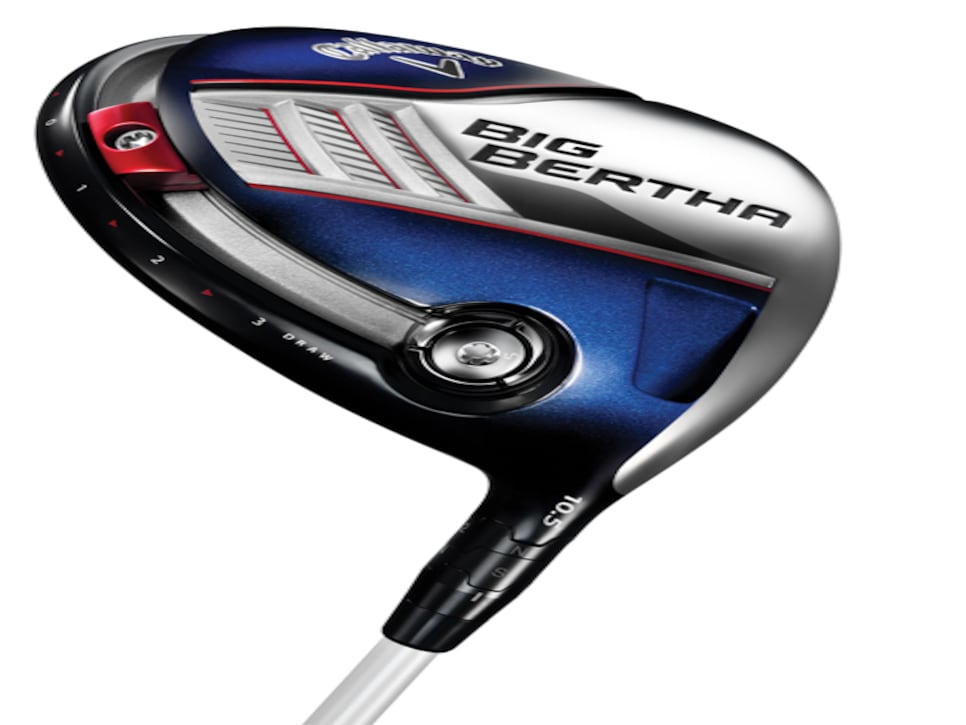 While the excitement among golf industry insiders and golf chat rooms over Callaway's decision to bring back the Big Bertha name already has reached a fever pitch, what might be getting lost in the buzz is how the two new Big Bertha drivers easily represent the company's most ambitious foray into the technology of adjustable drivers.
Callaway announced today that it will launch two new multimaterial, adjustable drivers with the Big Bertha name, the Big Bertha and Big Bertha Alpha. It's the first time since 2007 that Callaway has introduced a driver with the iconic Big Bertha name. The company first introduced a Big Bertha driver in 1991, launching the oversized driver era in golf and setting the stage for Callaway to become the game's leading manufacturer in the 1990s.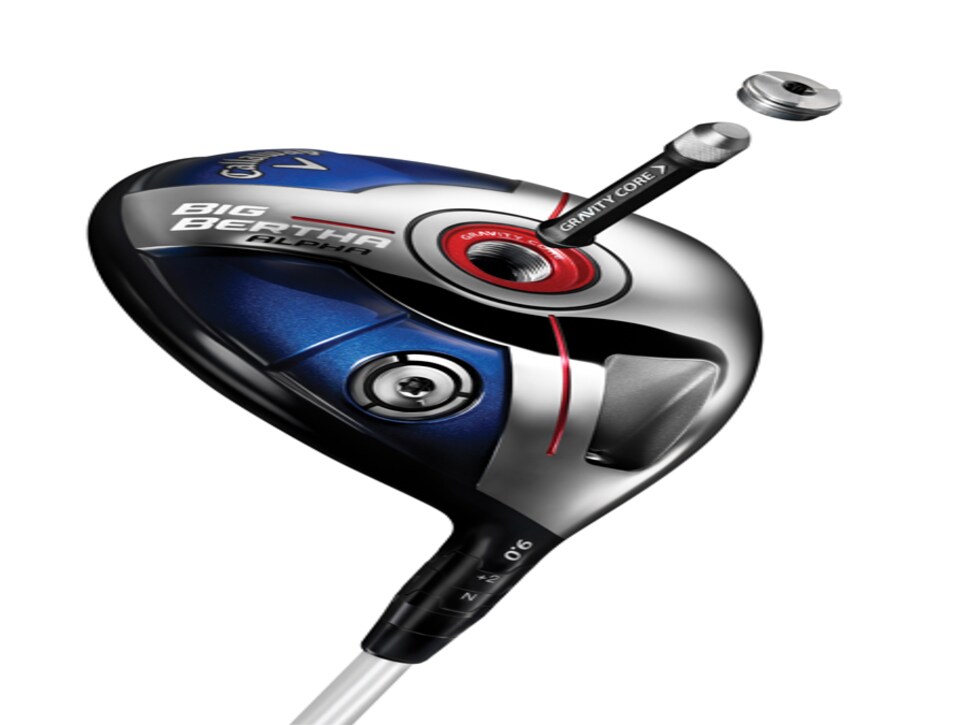 These two new drivers dramatically expand the company's approach to center of gravity adjustability. The Big Bertha driver will feature a sliding weight on the extreme perimeter of the driver and a center of gravity that can be characterized as farther back from the face, as well as a higher moment of inertia or stability on off-center hits. Meanwhile, the new Big Bertha Alpha driver will offer the capacity for the golfer to change center of gravity location not only in a horizontal direction but also in a vertical dimension, and its center of gravity in general could be thought of as being more forward.
The dual launch of Big Bertha and Big Bertha Alpha is not merely to offer different levels of sophistication, but also to more closely fit different types of golfers to a particular center of gravity location, says Alan Hocknell, Callaway's senior vice president of research and development.
"While loft and shaft flex and weight and total weight are usually addressed as primary elements when players are getting fitted for a driver, certainly in the first level of consideration among the second tier of significant variables is center of gravity position," Hocknell says. "It's a bit of a new stage for us to launch this into the consumer world, but our testing on players to this point suggests that there are good reasons for each one to be distinct from the other."
Both drivers will utilize an eight-way adjustable hosel derived from this summer's FT Optiforce driver. The dual-ring design of the hosel allows for loft to be changed to one of four settings (standard loft, minus-one degree, plus-one degree or plus-two degrees) while also allowing for two independent lie angle settings (neutral and draw).
The Big Bertha employs an 8-gram sliding weight in a five-inch-long track at the rear perimeter that Hocknell says can change the horizontal position of center of gravity by more than 3.5 millimeters and sidespin by 360 rpm. The crown is made of Callaway's proprietary forged composite material designed to save weight. The result is the driver remains at a lighter swing weight of D2.
The Big Bertha Alpha offers the ability to change horizontal center of gravity through movable heel and toe weights of 1, 3, 5 and 7 grams. But it also features a central tube the company calls the "gravity core" that lets the golfer change the center of gravity position vertically, too. The tube features a cylinder with a heavier tungsten weight on one end that when positioned toward the sole lowers the center of gravity. The change, Hocknell says, lowers the CG by more than 2 millimeters and reduces backspin by more 300-600 rpm. Traditionally, such a spin change might only be achieved through changing loft. Phil Mickelson, who played and won more tournaments in 2013 without a driver than with one, already has been talking about his plans to put the Big Bertha Alpha in play in 2014.
The Big Bertha ($400) is available in three basic lofts (9, 10.5 and 13.5HT) and the lower-spinning Big Bertha Alpha ($500) is available in two basic lofts (9, 10.5). Both drivers are expected to be in the market in mid-February.