The Loop
Butch Harmon on Brandt Snedeker leaving his stable: "I really like Brandt, and this doesn't change that."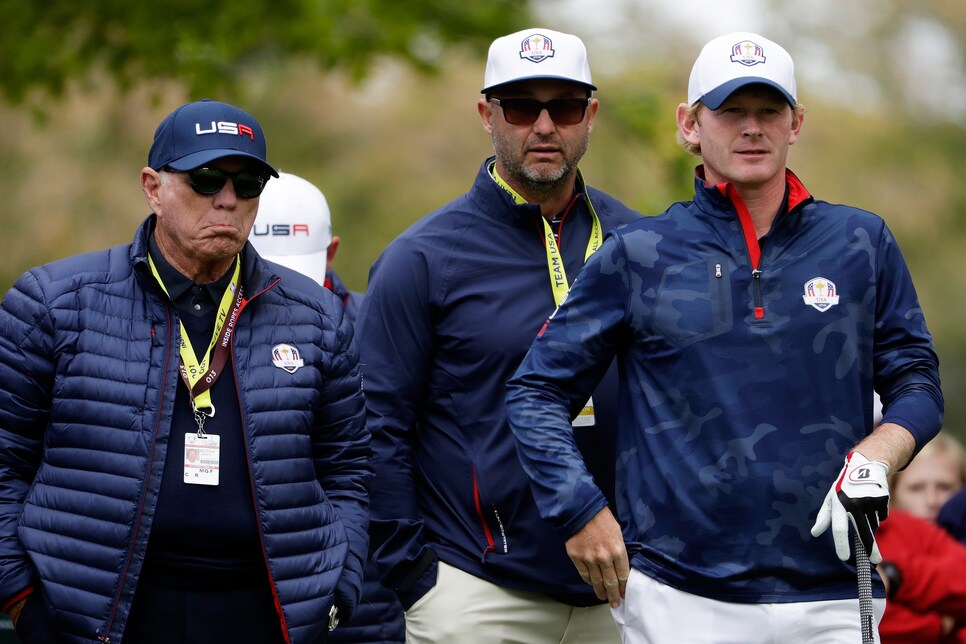 Though Brandt Snedeker just won in Fiji by nine shots, he felt it was time for a change.
Snedeker called legendary swing instructor Butch Harmon -- whom Sneds had been working with for two years -- after capturing the European Tour's Fiji International to tell Butch he wanted some fresh perspective on his swing. Given that Snedeker had also played well at this year's Ryder Cup, it was a bit of a shocking move.
"He said he wanted to hear some different things, wanted another opinion on what he was doing," Harmon said when reached by phone on Thursday. "We had a great conversation, and I'm totally fine with it.
"Things can get a little stale, and he's doing what he feels he needs to do. I wish him well, and we'll always be great friends."
Snedeker told the Golf Channel his relationship with Butch remains quite friendly: "[Butch] told me if I ever wanted to get a second opinion and go look for someone else I should feel free," Snedeker said. "I'm still indebted to him because he took me on during a time I wasn't playing my best and really gave me a lot of confidence."
Butch, whose other players include U.S. Open winner Dustin Johnson, PGA champ Jimmy Walker and Rickie Fowler, echoed that same sentiment.
"It's inevitable that players want to make a change -- nobody stays together forever. I really like Brandt, and this doesn't change that. I get it. I never have a problem when a player wants to hear another opinion."
--additional reporting by Peter Morrice