News
British Open 2019: An Irish golfer is near the lead after Day 1 at Portrush. Just not the one most figured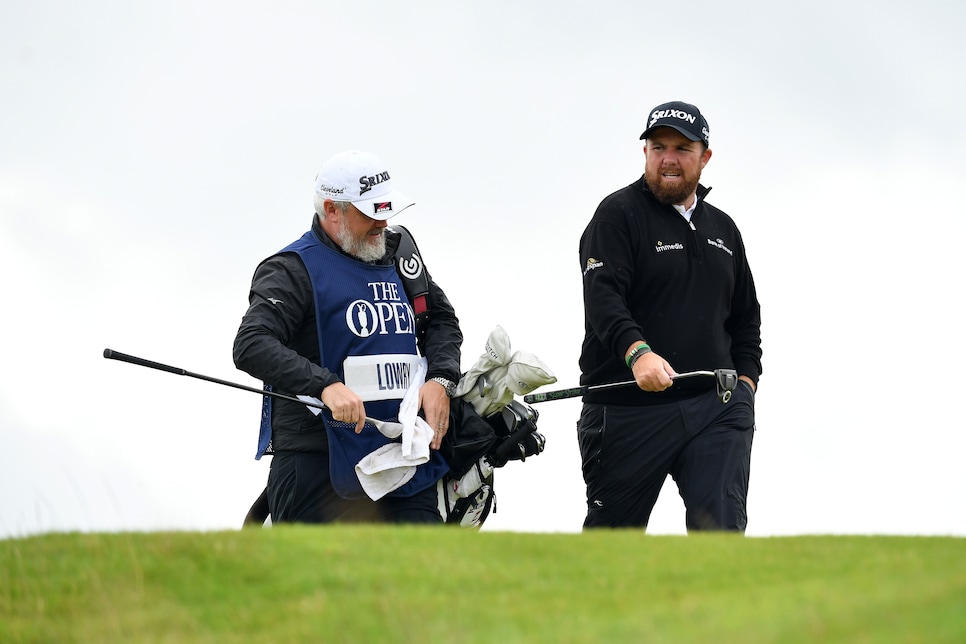 Stuart Franklin/Getty Images
PORTRUSH, Northern Ireland—Hindsight is a beautiful thing, so naturally after seeing Shane Lowry shoot a four-under-par 67 in the opening round of the Open Championship, you start kicking yourself for overlooking the 32-year-old Irishman as a sleeper pick at Portrush. Irishman playing just over the border in Northern Ireland? Of course you take a flier with him.
Then again, after hearing Lowry talk to the media after his round, you understand why you overlooked him. Not even Lowry would have picked himself as a sleeper.
"I don't feel like practice went unbelievably well this week," Lowry said. "I felt a little bit uncomfortable."
Specifically the pressure of making his eighth career Open start so close to home was getting to Lowry. So much so that on Wednesday he decided to get away from the course for a while and collect his thoughts.
"Went to coffee yesterday down at the Bushmills Inn, and we found a little quiet room, we had a great chat for about 40 minutes," Lowry said. "I left that room full of confidence and ready to go. So we just put everything out in the open, everything out on the table, what could happen, what might happen."
Note to self: We've got to get the name of that coffee.
Lowry went out early on Thursday and made three birdies on the front nine to get to three under par. A birdie-bogey-birdie stretch on Nos. 10-12 got him to four under, and he scraped together six closing pars to take the clubhouse lead in the early afternoon and eventually be one-stroke back of J.B. Holmes at day's end. For a man who has missed the cut in his last five Opens, it was a welcome score.
Helping him was the fact that he could look out into the crowd and see a fair number of familiar faces. "It's great to be playing in front of your home crowd," Lowry said. "I had great support out there today, and I'm looking forward to the next couple of days."
But can he keep it going for another round? Twice before in the Open, Lowry has shot an opening round in the 60s (68 at St. Andrews in 2010 and 68 at Hoylake in 2014), only to follow it with a 73 an 75, respectively.
"If I hit a bad shot, I feel like I can get myself out of trouble," Lowry said. "It's a great place to be in, to be honest. I hope it lasts for another while."