Equipment
British Open 2018: What the world's best players will be wearing at Carnoustie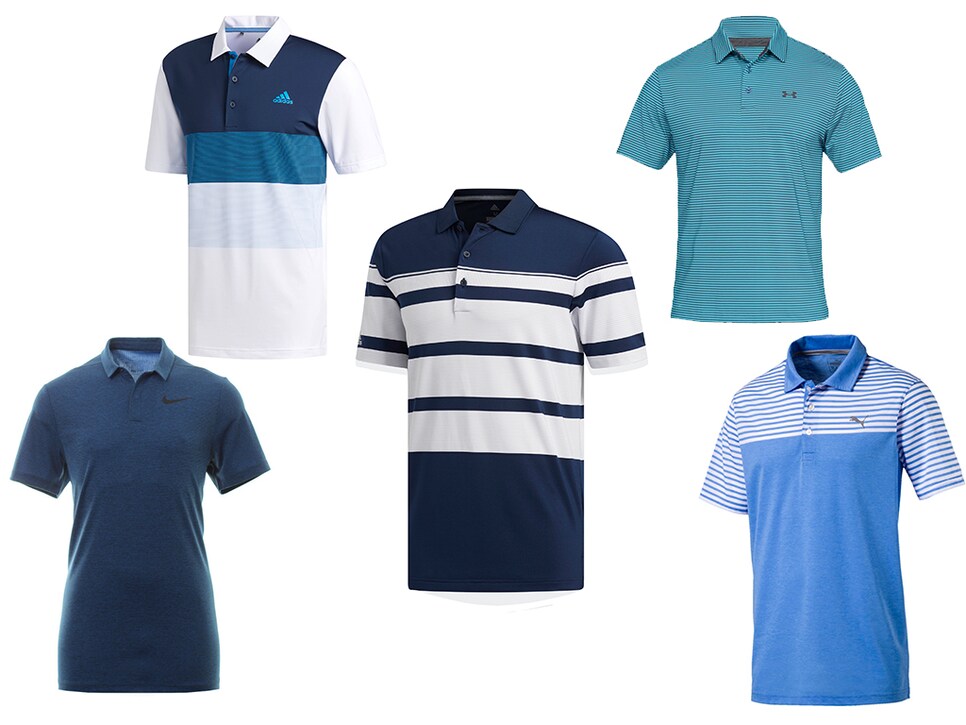 Blue is the color of the moment for top golfers headed to Carnoustie. This year's scripting is full of navy stripes, turquoise blends and bold bright blues. It's a safe color that looks great when paired with other shades of blue, and usually pops nicely off the brown and grey hues of the firm Scottish ground and dark skies. Also expect to see every kind of stripe imaginable—rugby, color-blocking, thin, micro, multi-sized, etc.—solid golf shirts are a thing of the past. Stripes are an simple way to elevate any look, and they transition off the course extremely well. With the variety of stripe sizes and lengths available, you no longer have to be as concerned with stripes making you longer—there's one that will fit your torso. Check out some of the blue, striped pieces you'll see at the Open Championship that you can wear, too.
Jordan Spieth's Classic Stripe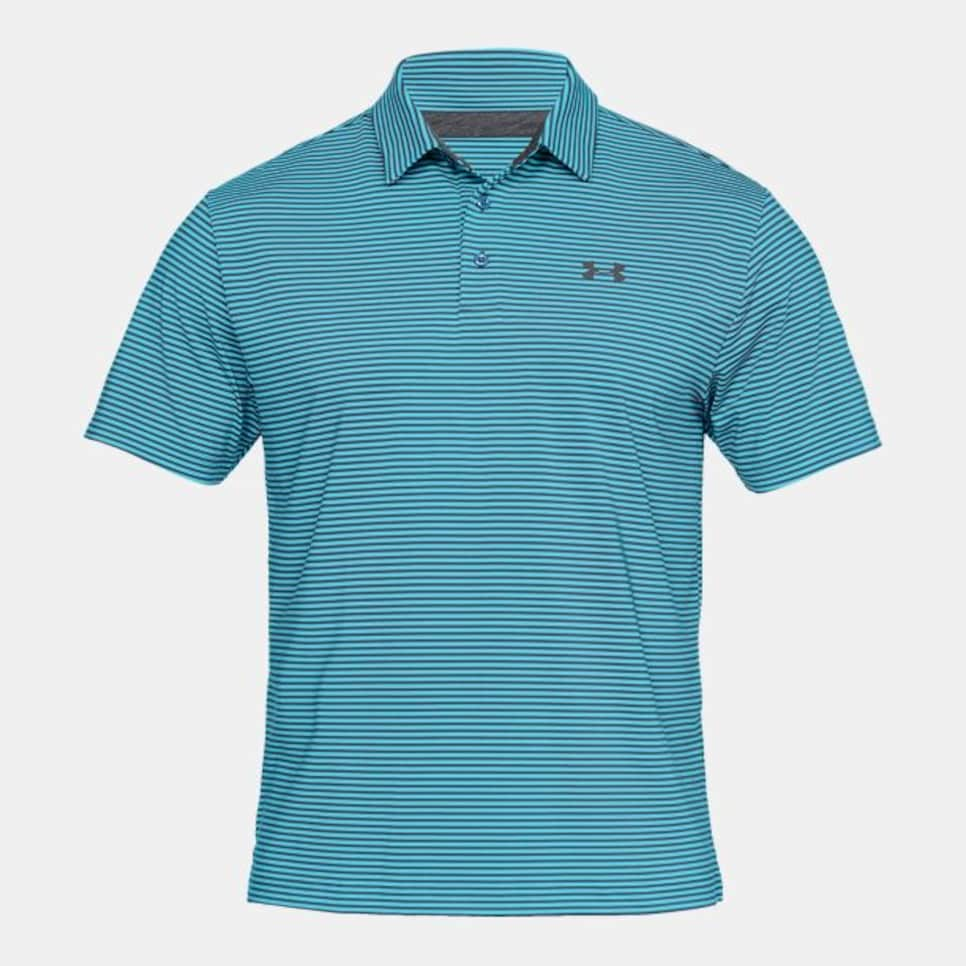 Blue has always seemed to be a staple color in Spieth's wardrobe. Typically he sticks within the navy family, but at Carnoustie the defending Open champion's look is a little more playful and bold. He's debuting a teal sweater, faded blue pants, and this UA Playoff Polo ($65) in a color combination Under Armour calls "venetian blue" and "static blue." The darker (static) blue tones down the brighter (venetian) blue for a balanced-yet-youthful feel.
Dustin Johnson's Textured Stripe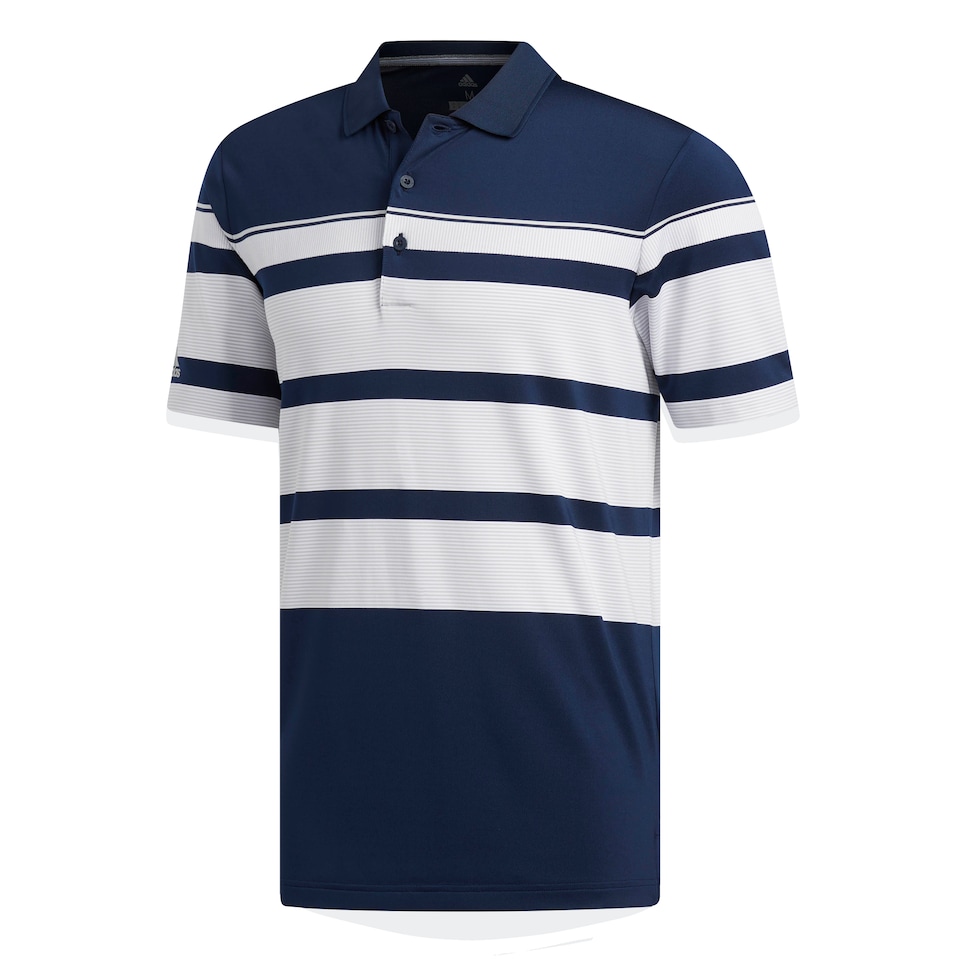 This is not your traditional navy-and-white striped shirt. Inside the color-block white stripes of this adidas Ultimate365 Wraparound Polo Shirt ($80) are micro gray stripes in both directions that give this polo a ribbed feel. The actual feel is lightweight and breathable with a ton of stretch. This mid-torso pattern will flatter DJ's strong build and with straight silhouette—he'll look even more athletic.
https://www.golfdigest.com/story/british-open-2018-can-this-stat-predict-success-at-carnoustie
Bryson DeChambeau's Top Stripe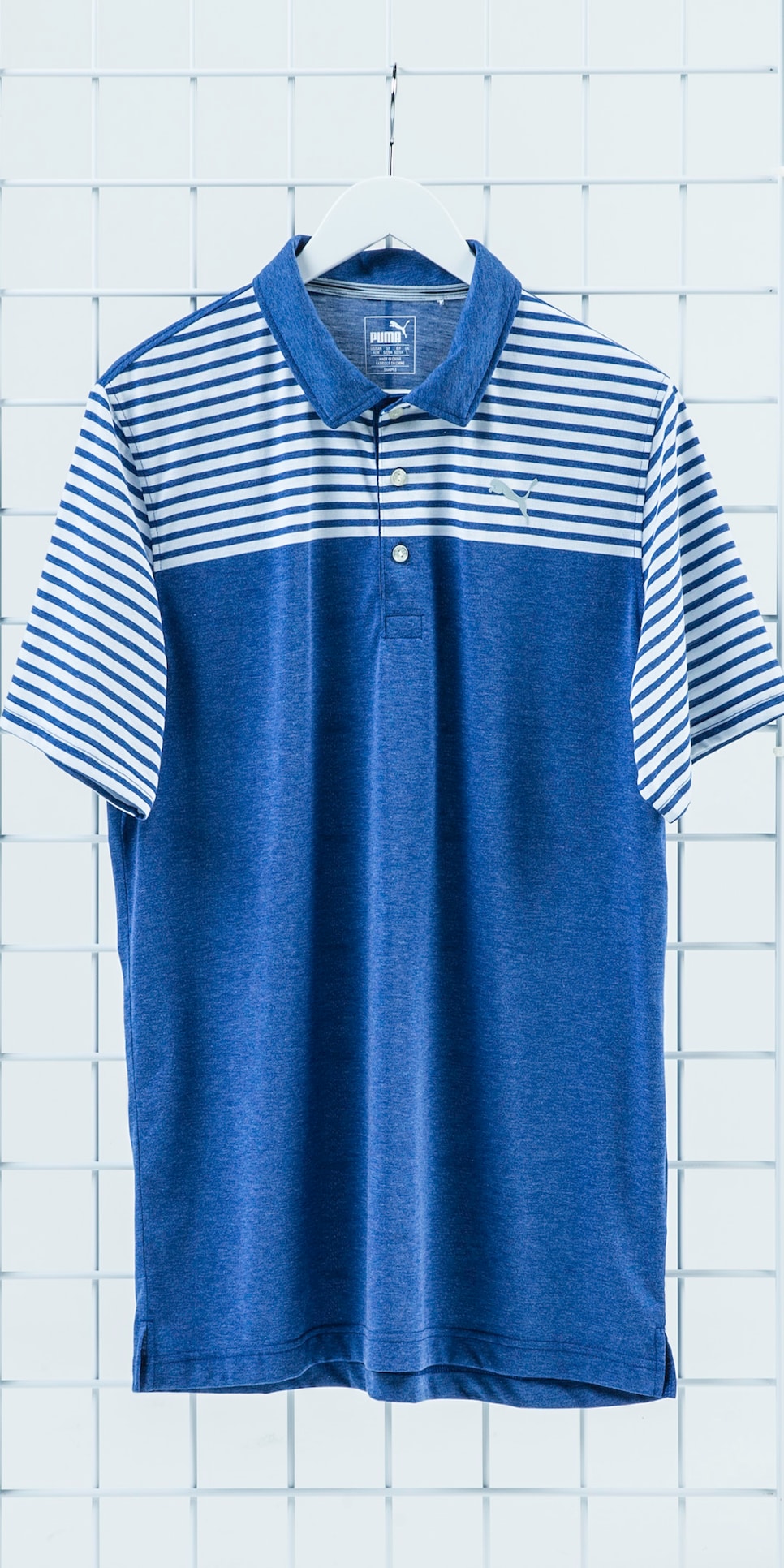 DeChambeau's Sunday shirt (Puma Clubhouse Polo, $60) is a soft jersey that feels great. The striped upper is fun, and the solid finish ensures the pattern doesn't swallow up the 24-year-old. The heather blue style is extremely on trend, and the bright colorway will pop even more over white pants.
Rory McIlroy's Subtle Stripes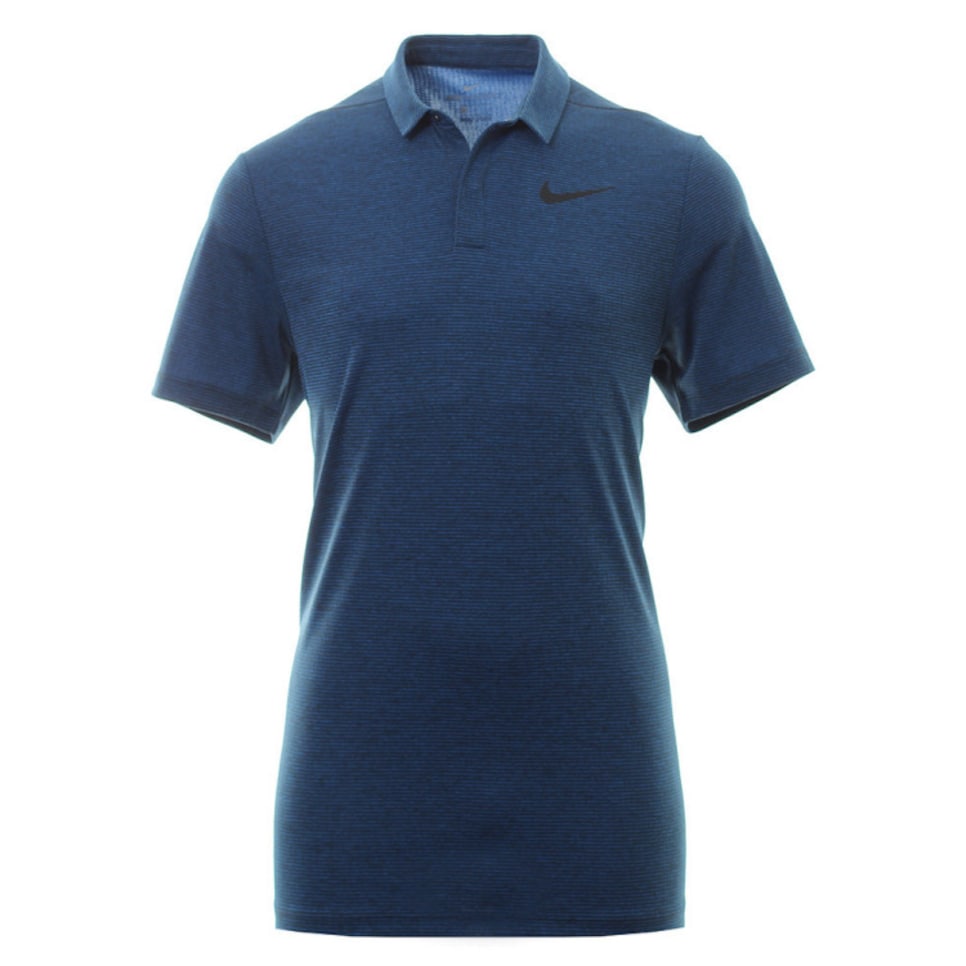 The cool thing about this Nike AeroReact Stripe Polo ($90) is that you can treat it like a solid navy shirt because the knit stripes are so dark. This is a shirt that will become a staple in your closet. The small collar provides a clean look, while the modern hidden-snap placket adds comfort and customization options. As a bonus, the shoulders are rolled forward slightly for extra mobility.
Sergio Garcia's Color Blocking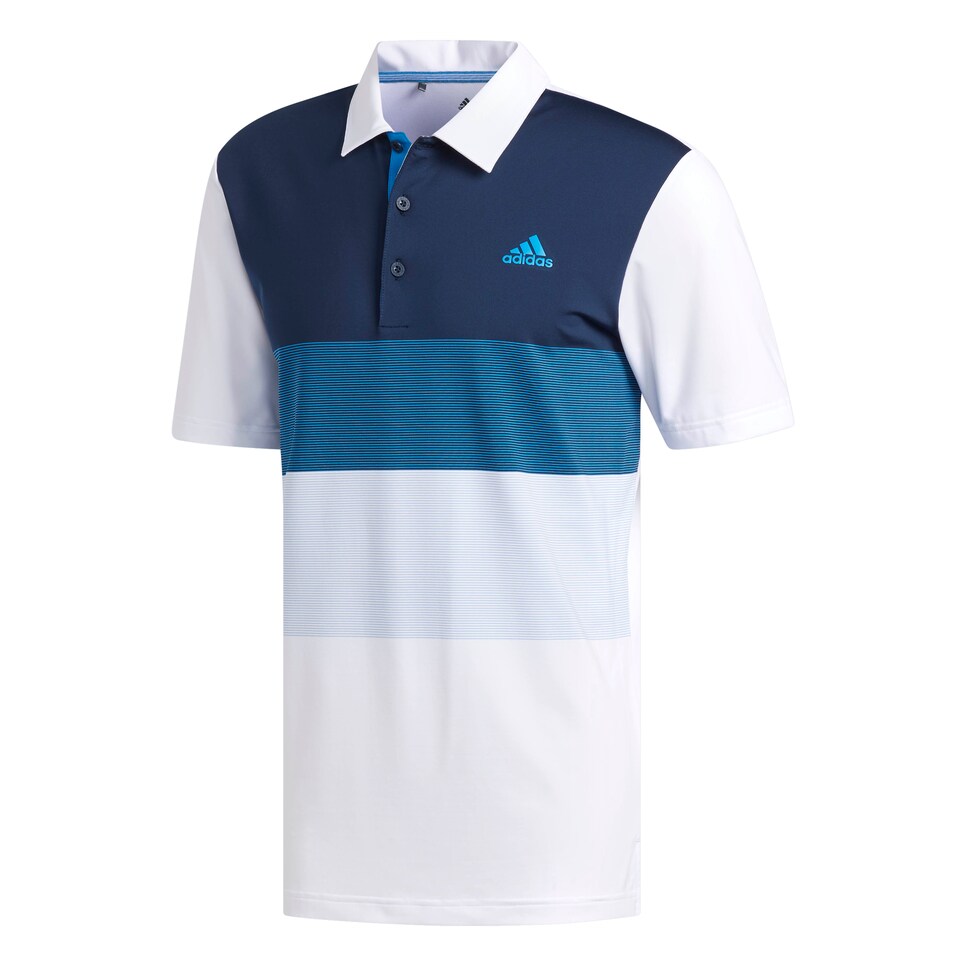 This color-block pattern is bold, stylish and major-ready. The bottom two blocks on this adidas Ultimate365 Colorblock Golf Polo ($70) have tight stripes that makes the pattern both dynamic and airy. The back of the shirt is pattern-less—a look that flatters most body-types. Split side hems allow the shirt to lay smoothly at the belt line and edge-stiched shoulder seams add durability.