News
British Open 2018: The 11 most likely players (not named Jordan Spieth) to win the claret jug on Sunday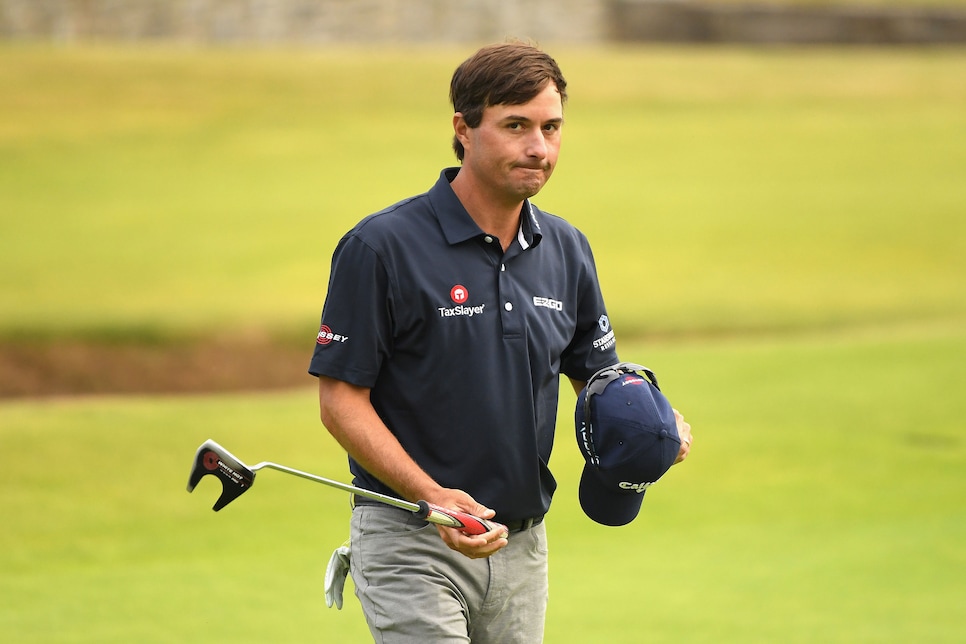 CARNOUSTIE, Scotland — Yes, there's a three-way tie for the lead heading into the final round of the Open Championship. But conventional wisdom says that this is Jordan Spieth's claret jug to carry past the Barry Burn. How do we get there? His experience winning major championships for starters (he's won three already and he's not even 25), not to mention the momentum he carries with him after shooting a flawless 65 at Carnoustie on Saturday to vault into the lead with Kevin Kisner and Xander Schauffele at nine under. Toss in the intangible but unmistakable psychological advantage of last year's Open triumph—where he couldn't actually give the title away even when he tried—and it's hard not to conclude Spieth is the favorite come Sunday.
Yep, that really is an awfully large pack of guys capable of flagging Spieth down and making this their championship. Nineteen players will start Sunday either in the lead or within five strokes of it; 12 players within four. And considering Paul Lawrie managed to come back from 10 strokes in 1999, maybe we should be taking seriously anyone tied for 51st or better. (OK, not really).
So who among the chasers is the most likely to prevent Spieth from becoming Champion Golfer of the Year for a second straight? Here's are ranking of the best bets to win if Jordan falters.
1. Kevin Kisner, T-1 (-9)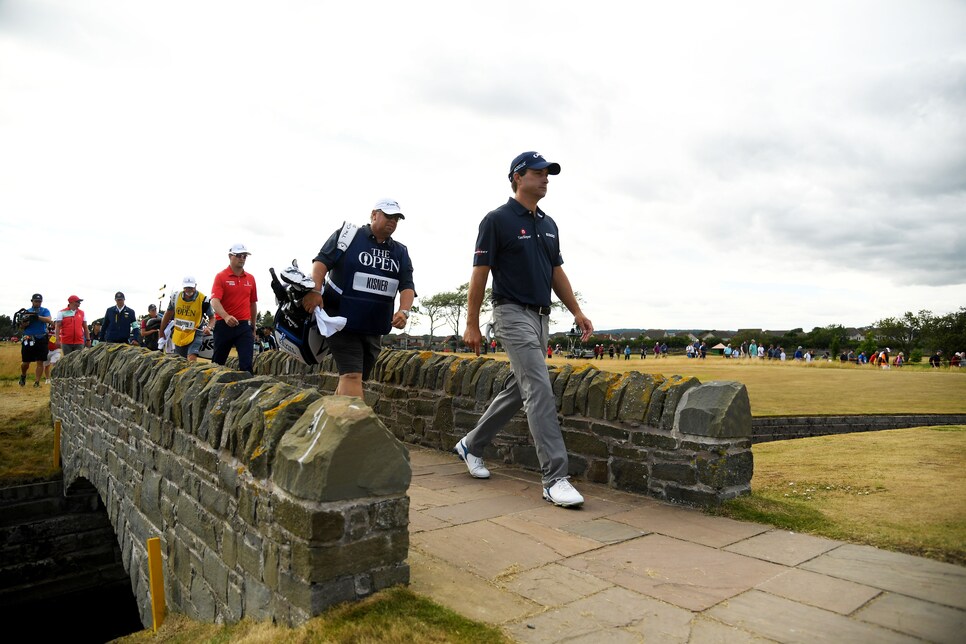 Start with the fact that he has led after each of the first three rounds. Add in that he has yet to post a round worse than 70 all week. His putting prowess and the experience gained from being in the hunt at last year's PGA Championship make it easy to think that Kisner could come out on top even if Spieth plays well. (Oh, and he can screw with Spieth back at the house.)
2. Xander Schauffele, T-1, (-9)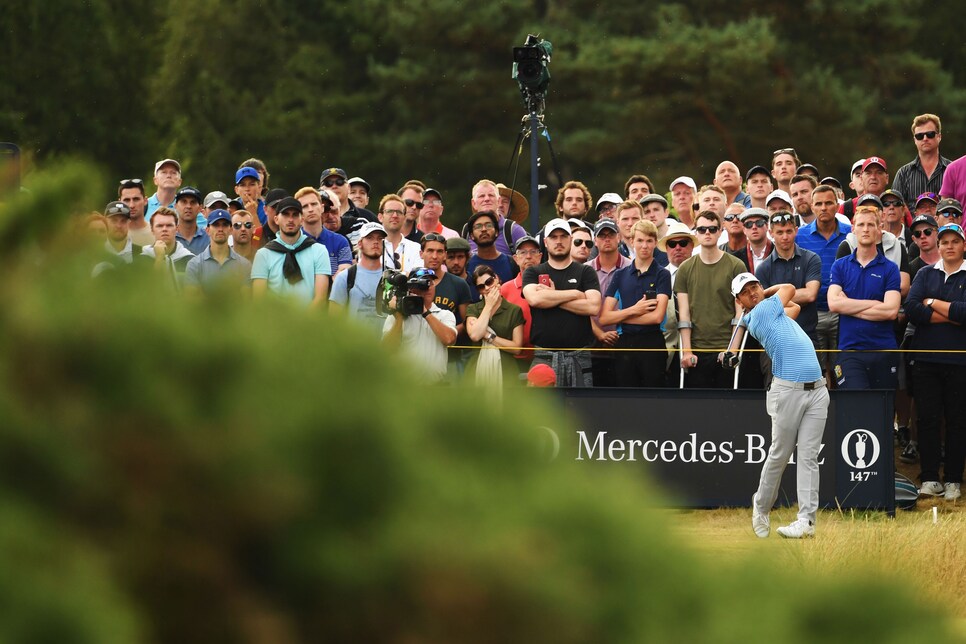 Like Kisner, Schauffele isn't giving anybody any shots on Sunday, which means he's as much in control of his fate as Spieth. Plus, he'll be playing with Spieth in the final group, which would seem to work in his favor. And while just in his second year on the PGA Tour, Schauffele has already felt the heat in a couple big events (2017 U.S. Open and Tour Championship), so the spotlight might not be so daunting.
3. Francesco Molinari, 5th, (-6) three back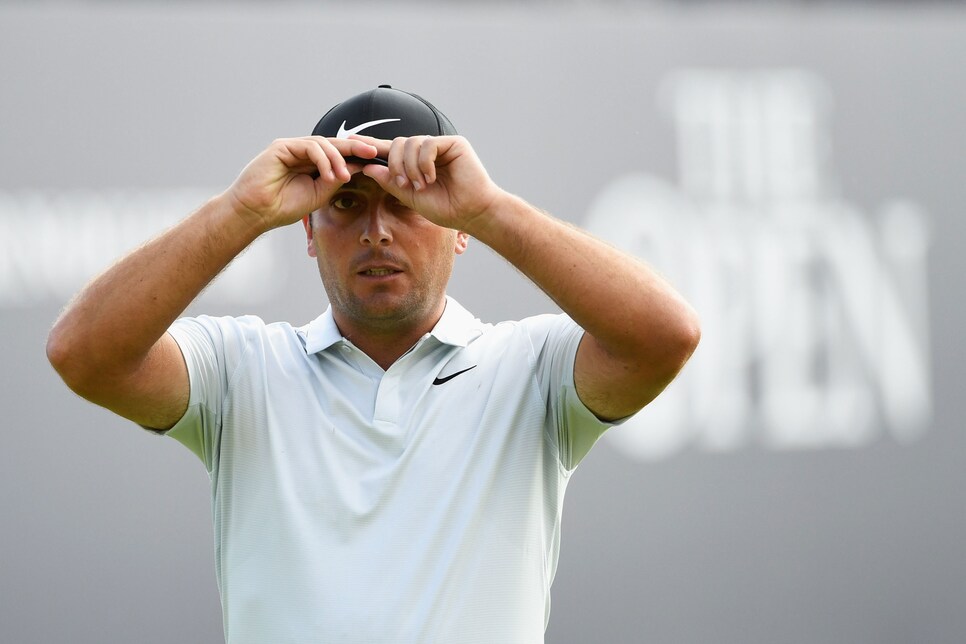 The Italian came from nowhere on Saturday, shooting a 65 to jump up the leader board after shooting a 70-72 in the opening two rounds. The 35-year-old is just three weeks removed from a dominant win at the Quicken Loans National and quietly finished T-2 at the John Deere Classic. He's got confidence and has shot 67s in the final round of the Open as recently as 2014 and 2015.
4. Tiger Woods, T-6 (-5), four back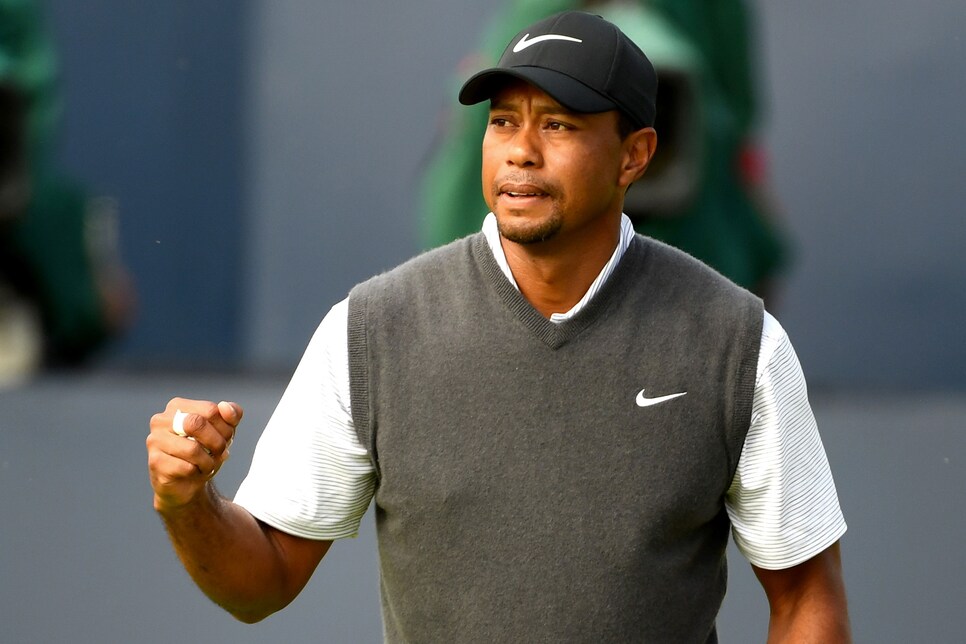 Woods made a move on Saturday, holding a share of the lead at one point before a bogey on the par-3 16th forced him to settle for a third-round 66. He sounded confident that a four-stroke deficit meant he was still very much in the hunt, and we believe him. Of course, we'd believe him a little more if he got off to the same hot start he did on Saturday, where he made the turn in three under. Seeing Woods' name on the leader board early would send shivers to the rest of the field, and likely get a partisan crowd pulling for Tiger to grab major No. 15.
5. Kevin Chappell, 4th (-7), two back
Speaking of surprises, Chappell's 67 on Saturday—his best-round ever in an Open Championship—wasn't something most expected. It also came with a whole lot of grit; Chappell birdied his first three holes but bogeyed two of the next six to turn in just one under. He then made three more birdies over the final seven holes, including the daunting 18th hole. Chappell had top 10s in two of his first three major starts back in the early 2010s, but has not been able to follow up on the success.
6. Rory McIlroy, T-6 (-5), four back
We'll forgive Rory if he needed to take some pepto for the upset stomach that must have come from his roller coaster round on Saturday. En route to a one-under 70, McIlroy made five birdies but four bogeys, including two of the last three holes. The question of whether he's complete comfortable with his game remains, and spotting three men four shots seems like a little too much to expect, even from a four-time major winner.
T-7. Tommy Fleetwood/Alex Noren, T-6 (-5), four back
Both men are proven winners on the European Tour and both men are capable of going low. But you just don't know how reliable either might be on Sunday. Even with the windy conditions potentially favoring these two international players over the host of Americans on the leader board, it's hard to trust either of them in the big moment given all the traffic in front of them.
9. Matt Kuchar, T-6 (-5), four back There might not be a more sentimental winner should Kuchar somehow emerge from the pack and claim the claret jug after last year's heartbreaking loss to Spieth at Birkdale. However, there seem to be too many obstacles for Kuchar to try avoid to make the Hollywood ending come to pass. And any inconsistency like on Saturday, where he shot a 38-32 for his one-under 70, will end things in a hurry.
T-10. Webb Simpson/Zach Johnson, T-6, four back This pair of major winners left the course with complete different mindsets on Saturday, Simpson riding high from a four-under 67, and Johnson wondering what happened after a one-over 72. Again, if there weren't so many people lurking, we'd give each a reasonable chance at make a run. But there are, so the comeback for both seems unlikely.